Atom User Reviews for Wonder
POPULAR TAGS
#touching
#heartwarming
#inspiring
#mustsee
#loving
#amazing
#choosekind
#great
#insightful
#family
#emotional
#heartfelt
#tearjerker
#wonderful
#beautiful
#lovedit
#uplifting
#awesome
#thefeels
#<3
Wonderful movie, fantastic Actors,Full Of emotion. Loved it!!
It was everything the preview showed and more!
I'm a 5th grade teacher and this a great movie for accepting others and takingbrwaponsiblity for your own actions!!
an amazing movie that every kid should watch
Loved it! But bring tissues because this movie will make you cry and warm your heart at the same time!
I loved how the movie mad you think about things differently. like the way someone might feel when you take even just a glimpse at someone differently. it was the perfect movie if you want something heartwarming and cheerful too!
It's uplifting for children with disability & being bullied.
Great family movie. Some of the characters were too honest which made it sometimes unbelievable. Nevertheless a great feel-good movie.
very inappropriate comments about suicide
It's definitely a must see!!!!!
only problem I had was getting confused on ordering the seats and I accidentally order front row seating when meaning to order very back seats. the option to change seating on what's still available was very helpful with the mistake I had made . now I know how to use app better for next time . thank you!
Wonder is really amazing!
A movie that everyone should watch!
It was very sad it had me and my mother crying
Wonder is an amazing and inspiring film with a great message about not judging people based on how they look, but who they are on the inside!
As a father of a child with Treacher Collins syndrome, I found the movie accurate in its portrayal of family matters. It was so well acted, cast and very moving. A complete joy!
This movie was so good. Such a great story line that teaches us all to be kind.
Alk children in schools should be required to show this movie to start young minds off in the proper direction! Stop issues before they become them!!!
I watched with my 18 Year Old Son and he loved it.
One of the greatest movies I have ever seen!!
Wow, I can relate this story to mt own and what my son may go through. We live in such a cruel world. very heart toughing. Thank you all for sharing this story and to the actors amazing job. Thank you so much.
emotionally driven from every perspective. The human struggle of being excepted can be see from every person's view as the movie shift perspectives.
should be movie of the year!
The best movie of the year
Beautifully done movie! We loved it.
Worth Every Penny I Spent 😍🤩 My Eight Year Old LOVED It!!!
pulls at your heart strings
This movie lets people see what anyone with a disability goes through! It's a life long JOURNEY! This movie shows that with love, family, God and friends you can make it! My daughter has a disability and she went through these things as a student in a public school! She has her BA and going for her Masters in Education! We are so happy that this movie shows the truth about being different. It's GREAT!
This movie is epic especially today. One person can inspire many. If you are different then that could be a blessing. No one has it easy but if you try that's all that matters.
this is a must see for the whole family
just wonderful, went with my lil sis, we probably gonna buy. such a great movie
loved all the characters. Really well done!
Very good and heart touching movie.congratulations to hole team
Beautiful and emotional. Really let's you feel each character and understand them from the inside. It is #wonderful!
I love how they did a little window into some of the characters... you see how's and why's of their actions and reactions. The movie moved me. Thank you!
Best heart warming movie I've ever seen.
childhood memories, very good movie, highly recommended
Such an incredible movie!!!!
It was a good movie! very touching, and very inspirational.
It is a tremendous movie; in which the whole family will find a connection and a life lesson to apply to their life.
I would reccomend this movie to anyone. but i would encourage ALL parents to take their children to see this. It raises awareness on one of the many challenges children face today. hopefully after viewing, kids will be kinder, more accepting ,and loving.
I cried like 7 times definitely a wholesome experience, but a little I don't know... I feel like it's missing something...
This film is absolutely #WONDERful. It kept the tears coming as this beautiful story came to life about a kid who just wanted to have friends. It's completely relatable to all. I would suggest taking the kids.
Awesome movie with an uplifting story line.
As a teacher and parent I think ever person should watch it. It could change you.
One of the best movies ever! Feel good movie for sure.
Metacritic
Wonder is a story of connection, not suffering. Dramatizing one boy's effect on the people around him, it invites the viewer into that fold.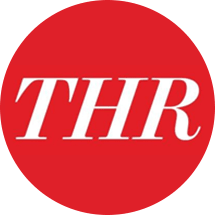 Sheri Linden
The Hollywood Reporter
Because of the quality of the performances and the sincerity of the execution, Wonder doesn't need to artificially stir our emotions, so it's a shame that Chbosky lets the tone get away from him, badgering viewers with his points rather than simply letting the material speak for itself.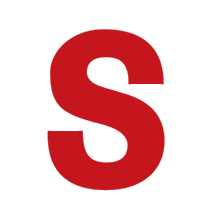 Tim Grierson
Screen International
Giving the film credit where it's due, Wonder never cheats in its pursuit of emotion. It's never mawkish or manipulative, and its characters are so well-established both in the writing and in the performances that the movie ultimately does the hard work of earning those damp Kleenexes.