About Us
The Company
An award-winning startup based in Santa Monica, California, the heart of "Silicon Beach," Atom Tickets changes the way people go to the movies with its revolutionary social movie ticketing app and website. Backed by major movie studios like Lionsgate, Disney, and Twentieth Century Fox Film and accepted at nearly 19,000 screens across the U.S. including AMC Theatres, Regal Cinemas, and Showcase Cinemas, Atom's user-friendly and socially driven interface allows movie lovers to search for films instantly, invite friends, buy tickets, pre-order concessions and enjoy a VIP experience at the theater. The platform's innovative marketing solutions and young, diverse user-base help studios, exhibitors and brands reach their target audience and maximize revenue opportunities. Bloomberg, The New York Times, Wall Street Journal, USA Today, and TechCrunch are just a few of the influential media outlets covering how Atom makes it easier than ever to go to the movies. Check out these stories and more in our press center.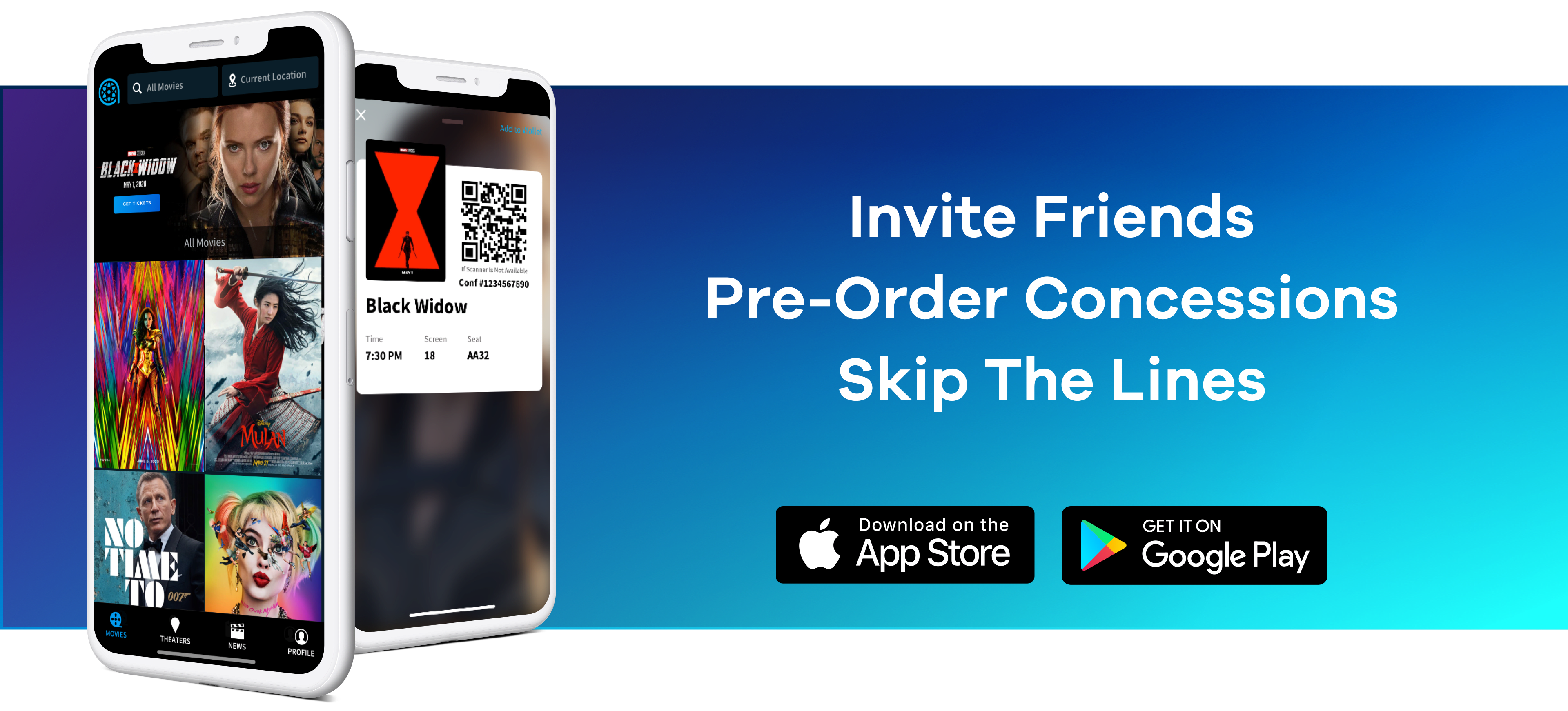 How Atom Tickets Works
Atom Tickets re-imagines the most convenient way for users to plan a night out at the movies. The free app and website provide relevant reviews, trailers and synopses to help moviegoers make the best decision on what to see. App users may then invite friends (via their contact lists or Facebook) to purchase their own tickets and join them with a few easy taps—eliminating IOUs and lengthy text conversations. Atom streamlines the process of purchasing tickets and concessions from any iOS or Android phone. At the theater, users skip the box office lines and go directly to the ticket attendants and Atom-exclusive express concession lanes where they simply scan a QR code on Atom-branded tablets to redeem their order. Paper tickets and IOUs have been replaced by Atom's innovative platform that keeps all plans, messages, payment and tickets in one convenient place.
Awards & Recognition
2017 W3 Silver Award
Two-Time Winner

2017 Webby Awards
Featured Honoree

2016 Disney Accelerator Program
Official Selection
Leadership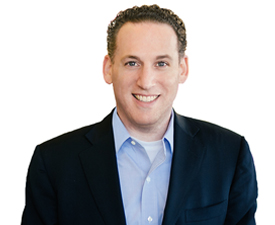 Matthew Bakal
CO-FOUNDER + CHAIRMAN
Matthew has a unique background that includes extensive experience on both the creative and financial sides of the media business. He has worked for Warner Bros., Mandate Pictures, Good Universe, and IBM entertainment consulting. He has structured financial deals that balance creative ambitions with bottom line prudence. Previously at Lionsgate Entertainment, he oversaw day-to-day business development opportunities and strategic initiatives. Matthew wants more people to see more movies, and he thinks there should be an easier way for the industry to match movie supply with consumer demand. All this experience contributed to the spark that has become Atom and our successful capital raise. Matthew holds an AB in English and American Literature from Harvard College and an MBA from Harvard Business School. Matthew's favorite movie is Caddyshack. But maybe Airplane. Or perhaps Animal House.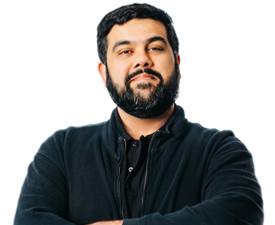 Ameesh Paleja
CO-FOUNDER
Ameesh is an accomplished engineer and technology executive. After starting his career at Microsoft, he moved across town to join a small company called Amazon.com. At Amazon, he focused on building software and services that allowed the company to sell digital goods that didn't come in little brown boxes. Ameesh helped launch Prime Instant Video, Amazon's Appstore, Cloud Drive, and the Kindle product line. He then became the founding employee of Amazon's digital R&D facility in Southern California, where he oversaw 550+ employees. Much of Atom's design was born of Ameesh's frustration with planning a night out at the movies with friends. He has a B.Sc. in Computer Science from the University of California, San Diego, and holds 16 patents. He is not very good at poker but would be happy for you to invite him to a friendly game. Ameesh's favorite movie is Gladiator (followed closely by Star Trek VI).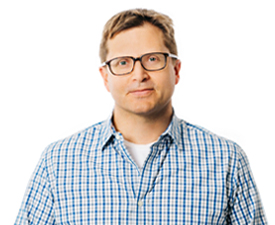 Geoff Shaevitz
CO-FOUNDER
Geoff has spent the last 19 years in the film industry. He has been a development executive at Warner Bros., Summit Entertainment, and currently oversees the Summit label for Lionsgate Entertainment. He has worked on all sorts of movies, ranging from Batman Begins and Twilight to Red and Now You See Me. His desire to collaborate on Atom stems from his belief that all people (young, old, and everything in between) want to go out to the movies with friends – they just haven't had the right tools. Geoff holds a BA from Stanford University and an MBA from Harvard Business School. In addition to being a film executive, Geoff is an avid chef and a horrible dishwasher. Geoff's favorite movie is Black Hawk Down.
Allison Checchi
CHIEF OPERATING OFFICER
With more than fifteen years working in the entertainment and digital media industry, Allison has a passion for helping companies successfully realize their full potential. Allison spent nearly a dozen years at Bain & Company, where she was a Principal in Bain's Technology, Media and Telecom practice with a primary emphasis on growth strategy. Recently, Allison served as Chief Marketing Officer of YP, a leader in local digital marketing solutions, where she led all marketing and advertiser product management functions for the Cerberus-backed company. She holds a BS in Engineering Science and Economics from Vanderbilt University and an MBA from Harvard Business School. Since Allison hails from the South and considers Dolly Parton one of her heroes, her favorite movie is Steel Magnolias.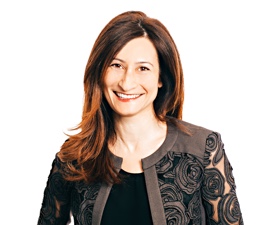 Amber Fredman-Tarshis
HEAD OF MARKETING
Amber Fredman-Tarshis is an accomplished retail and entertainment marketing executive who currently serves as Head of Marketing. Prior to joining Atom, Amber led marketing efforts for specialty retailers Pacific Sunwear, Guess? Inc. and Victoria's Secret Stores. In entertainment, she worked on the launch of the Discovery Communications and Hasbro TV Network.  She also led brand initiatives at Warner Bros. working on beloved franchises including Harry Potter, Charlie and the Chocolate Factory and The Polar Express. Amber holds a BA from the University of Pennsylvania and is a member of the Television Academy of Arts & Sciences. Her favorite movie is Steel Magnolias and she believes in the vast color difference between the pink shades of "blush" and "bashful."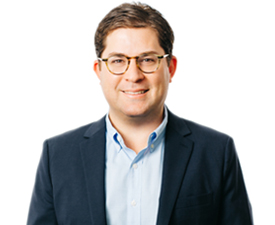 Nick Geller
HEAD OF LEGAL
Nick has spent the majority of his career working in the sports and entertainment industry, and believes that buying tickets to anything shouldn't be such a painful process. Before joining Atom, Nick spent 6 years as Vice President & Senior Counsel at AEG, the world's largest sports and live entertainment provider. Prior to AEG, Nick practiced M&A and Corporate Finance law at Dewey Ballantine in NYC. At Atom, Nick oversees the deal making process with Atom's commercial partners, manages all day-to-day legal matters, and is actively involved in exploring and developing new strategic opportunities. In his free time, Nick enjoys playing tennis, intense games of tag and hide-and-seek with his daughters, and backgammon battles against his iPhone. Nick holds a BS from Vanderbilt University and a J.D. degree from Boston College Law School. Nick's favorite movie is ¡Three Amigos!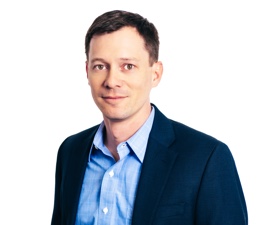 Erik Horacek
HEAD OF FINANCE
Erik has always been drawn to both film and finance, from reading scripts and working at a special effects house to managing the finances of international companies. His diverse experience ranges from investment banking to strategy at a major film studio to the finances of entertainment companies, both internally and for private equity. At Atom, he oversees the finance and accounting of the company and enjoys applying financial principles to benefit the business. He loves movies and is thrilled to be part of improving the experience of going out to the theater. In his free time, you'll often find him at a nearby sports venue, cheering on his children. Erik holds a BS from Duke University and an MBA from UCLA Anderson. Erik's favorite movie is Shawshank Redemption (even if he's seen Princess Bride more times).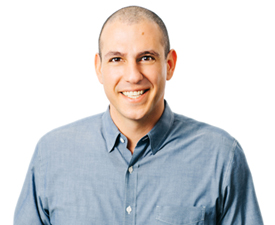 Steve Joudi
HEAD OF OPERATIONS
Whether attending a music festival, or an intimate movie screening, Steve is energized by shared experiences. Before joining Atom, Steve spent 10 years at AEG, the world's largest sports and live entertainment provider. There, he led AEG's Global Support Services team providing operational and administrative support to hundreds of entertainment venues and sports teams around the globe. At Atom, Steve is responsible for introducing and servicing Atom's ticketing system to venue partners. When he's not on the road visiting theaters, you'll probably find him taking in a sporting event with his family, or attending a concert. Steve holds a BA in Global Studies from the University of California Santa Barbara and an MA in Middle Eastern Studies and Journalism from The University of Texas. Steve's favorite movie is Ferris Bueller's Day Off.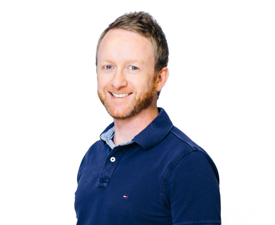 David Marlor
HEAD OF PROGRAM MANAGEMENT
David has been passionate for startups ever since he was recruited by Danger Inc, (the makers of the iconic T-Mobile Sidekick Phone) to lead the radio protocol technology team in 2003. Though David spent a few good years at Microsoft working in the Window's phone group, he went back into the startup world to work on various mobile related companies including Flex, Muve Music and Primo Connect. David is known for his relentless drive to deliver quality products in a timely manner. As head of program management, David ensures the Atom delivery teams are firing on all cylinders and churning out great software for our customers and partners. Being from England, David follows the Manchester City 'football' team and prides himself on being the fastest at Atom around a go-kart track. David holds the equivalent of a U.S. BS degree in Electrical Engineering specializing in Telecommunications, which he gained while serving in the British Armed Forces. David's favorite movie is the Empire Strikes Back.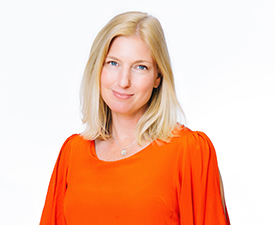 Shannah Miller
HEAD OF PARTNERSHIPS
Shannah is a seasoned executive who has spent her career developing unique and impactful marketing campaigns in the entertainment industry. In her new role as Head of Partnerships, Shannah oversees new business development, partnerships and studio relations, with a particular focus on developing strategies with partners to drive innovative multi-channel campaigns. Prior to Atom, she was the SVP of Brand Partnerships and Promotion at RCA Records, a division of Sony Music, where she helped build artists such as: Justin Timberlake, Usher, P!NK, Sia, Pitbull and Britney Spears into global superstars and household names. Shannah has a BA in Journalism from New York University. Her favorite movies are Love Actually and The Princess Bride.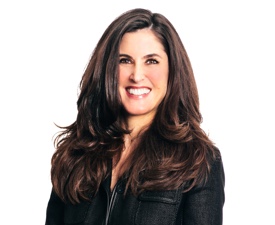 Dru Montgomery
HEAD OF SALES
Dru brings more than 20 years of extensive sales and management experience across events, sponsorships and print and digital media with technology and entertainment vanguards. Dru has successfully developed and executed a wide variety of advertising programs across multiple platforms for many of today's leading advertising clients and agencies. Prior to joining Atom, Dru drove significant growth against the Entertainment vertical for Microsoft and AOL/Huffington Post. Dru was responsible for digital efforts for Variety and video start-up, Heavy.com.  She has also spent nearly a decade in both print and digital sales in the Gaming and Electronic Entertainment arena, representing industry-leading properties like EGM, PC Gamer, Official US PlayStation Magazine, Official Xbox Magazine and Gamespot.com. Dru holds a Bachelor's degree from Vanderbilt University. Her favorite movie is Dangerous Liaisons.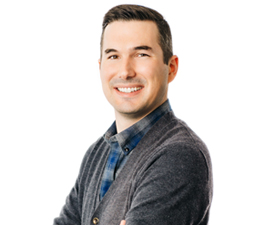 Alex Rouse
HEAD OF PRODUCT
Ever since founding a software startup in college, Alex has been passionate about using mobile technology to solve customer problems and build products that delight users. Prior to Atom, Alex worked for Amazon for 6 years and led a team that built digital products used by millions of people on Kindle Fire, Fire TV, and other devices. On a daily basis, Alex is involved with Atom's continuing transformation from a great idea into a real, user-friendly app, but he's always game to take a quick break if it involves working on cars. Alex holds a BS in Mechanical Engineering from The Ohio State University and an MBA from MIT's Sloan School of Management. Alex's favorite movie is A Few Good Men (or really anything written by Sorkin).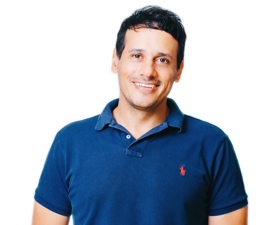 Drew Tennenbaum
HEAD OF ENGINEERING
Drew found his passion for technology at the early age of 12 programming on his Commodore computer. Since then, he has led teams building products that range from massively multiplayer online video games to consumer apps running on mobile devices. Before joining Atom, Drew managed multiple teams at Amazon's Appstore in Southern California. The desire to transform the industry is what "drew" him to Atom. When not keeping up-to-date with new technology, you can usually find Drew teeing it up on the golf course. Drew holds a BS in Computer Science and Math from The University of Arizona. Drew's favorite movie is The Empire Strikes Back.