Atom User Reviews for Whitney Houston: I Wanna Dance With Somebody
POPULAR TAGS
#truestory
#great
#mustsee
#greatcast
#allthefeels
#inspiring
#epic
#datenight
#lovestory
#legendary
#music
#girlsnight
#familyfriendly
#seeingitagain
#heartpounding
#awardbuzz
#<3
#original
#amazing
#surprising
An incoherent montage of Whitney's life.
I think they did a good job, I just wished they would not have gone so deep in her drug addiction and concentrated more on the good things about her.
It was okay. I could've been longer and more detailed about her life.
The tragic story of a talent lost too soon to the negative side effects of stardom and sudden wealth
Didn't want to like it, but I LOVED it. A very moving & sensitive Tribute. I love that it ended on a positive memory & the pictures from her life at the end are nice.
The movie was done very well. The actors did a great performance. It was not violent, graphic sex, or inappropriate in any way. I loved the singing.
I was so glad to see her dynamic interpretation of Whitney's characterization! so amazing and brought chills to my body on the performances
Thoroughly enjoyed this movie. Naomi did an awesome job portraying Whitney.
This movie was probably one of the best. I've never been so awestruck in my life.
excellent cast. acting was great. all of the characters were well done
I really enjoyed this movie. It showcased her rise to stardom and focused more on her personal struggles. Definitely gone too soon. Whitney was a powerhouse!
One of my favorite movies now
I felt like it were Whitney herself acting in the movie. It is as impactful as Bohemian Rhapsody to me.
An absolutely amazing tribute to one of the greatest vocalists of all time. Hope they do more like this
one Person that I didn't like was Bobby Brown they was he was Using Drugs and other stuff .
Really good movie. Told differently from any I've seen before.
this movie was fantastic, the singing, the clarity, the memories. I cried, sang, and reminisced. the best part is my husband usually falls asleep on our movie night, but he was up enjoying it just as much as me.
Great movie. Didn't even realize it's almost 3 hours long
It was too long and 20 minutes of previews was way over the top, i think the cost of the movie was too high. I don't think Atom done me any good since I lost the five dollar tmobile discount because the theater was closedon the original dsy because of a winter storm
One of the greatest movies of all times
never seen the movie and noone would help with a gift card or refund.
I enjoyed this movie and it was heartfelt. It hurt to see what drugs did to her.
One of the best movies I have ever seen but such tragic ending. It's sad when someone with one of the greatest voices of all time dies.
told Whitney story correctly
Everyone in the cast was phenomenal 🙌. I wanted more
It pains me to say this but this should have been a Lifetime movie because it played out just like one. Whitney deserved better.
I didn't feel like Naomi truly captured Whitney but she does have an amazing voice!
excellent movie, well done, would see again.
Whitney's songs will forever live on, though she's no longer with us. The young lady who portrayed her did an excellent job.
Great movie! Well told story! Well acted!
Wish I could give it 2.5 stars, but closer to 3 than 2. A just-okay music biopic with a lead performance worth celebrating, but little else. Takes no chances. Amazing music, of course.
The movie was meh. It gave me a lot of cuddling time with the lady though.
I feel that this was more "Whitney's " story. Sad but the music & the memories are AWESOME
Every Whitney fan should see this movie....
I had my reservations about seeing this movie. I'm glad I did.
We know the story. It's told honestly enough here and there are no new revelations. You're coming for the delight of listening to The Voice just one more time.
Great music. But more lgbtq propaganda. The den of all evil.
Great Movie! Definitely going to see this again
Great cast. Loved how the writer(s) controlled the content given the viewers just enough.
The movie The Voice deserves!!!
I wish I had watched Woman King instead. Whitney was an amazing artist, and I feel like this movie really dimmed her light.
Nobody could sing like Whitney. It was a tradegy her death. Movie plot was boring. Loved the songs.
Wonderful movie!! We loved it!!
Metacritic
I wanna feel the HEAT … but I don't. On the contrary, the animatronic new Whitney Houston biopic "I Wanna Dance With Somebody" left me shivering from a gust of arctic air as it so clinically and lazily examines the tragic life of the famous singer.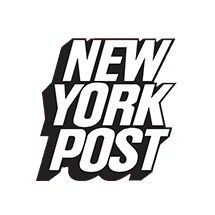 Johnny Oleksinski
New York Post
The indelible, unmatched voice of Houston may live on, but I Wanna Dance with Somebody lacks the ingredients of what made Houston a force that permanently altered every person who truly heard her.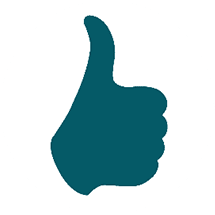 Robert Daniels
RogerEbert.com
There are only clichés in this rise-and-fall material, with the sole distinctive wrinkle being the weight given to the rise versus the fall.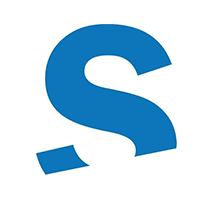 Eric Henderson
Slant Magazine