Atom User Reviews for Underwater
POPULAR TAGS
#intense
#heartpounding
#creepy
#actionpacked
#greatvisualfx
#surprising
#greatcast
#terrifying
#epic
#predictable
#mustsee
#justokay
#great
#notmyfave
#seeingitagain
#kaiju
#original
#slow
#cliché
#snoozefest
Much better than The Meg in terms of undersea monster.
Kristen Stewart's acting was flat and one dimensional as usual. TJ Miller's wisecracking character was unfunny and the ending was predictable. It was terrible
Great take on the monster/survival style perfected by the original Alien film. Kristen Stewart really shines in this film!
From start intro of the movie to finish is nonstop 🤭what- the-heck-is-happening-here-whats-gonna-happen-next-what-the-heck-is-that?!😥😵. For all you Kirsten Stewart haters she nailed this movie!😏🙌🏻
Not winning any awards, but plenty entertaining monster fun. The monsters are all the meat in this movie sandwich, the story and characters are pretty generic forgettable.
Pretty decent movie money we'll spend
A movie with a different plot and great acting
this movie reminded me of the alien movies back in the day and it just did not impress me.
a ok popcorn movie to watch if your Board and got nothing else to to and u will also enjoy this film if u are a fan or the alien movies
movie was not the best and not the worse. was expecting a scary movie with lots of action but it didn't really happen. lots of darkness and walking underwater. Hopefully if they make a sequel they will add more heart pounding action and ramp up the scares. The creatures under the ocean are scary just need to scare crowd a bit more
Typical deep sea suspense movie. Entirely predictable and forgettable. Entertaining though, and could easily be a prequel to the Pacific Rim film series, or a Godzilla monster movie spin off.
Save your money and wait for it on DVD.
This one had me jumping! I loved it!
I don't usually get jolted but they got me a couple of times
Not as bad as you would think. I liked it.
Very cool premise. A lot of tense moments and a few jumps, but a simple and shallow story.
I am glad that I watched. Very entertaining.
Kristen Stewart is fantastic!!
Awesome! It was non-stop suspense and had a killer surprise ending. I highly recommend this film, it's a fun watch and incredibly tense.
Take your partner to watch this and hold on for an intense watch
It didn't have a plot... it wasn't what I was hoping for I guess.
UNDEWATER is so amazing . This was for sure Kristen Stewart at her best . There most certainly needs to be a sequel to cap off that ending that was so shocking 🤯. But wow loves this so much . So much more fun than the movie 47 Meters Down. The ending
Surprisingly good all around. Lots of jump scares!
The movie was just okay! The only thing I really have to say about it is OMGOSH I never knew how sexy Kristen Stewart is ❤
Not bad but not great either
I liked that it jumped into action but it seemed like something was missing. from the story line.
Such a riot! Perfect Saturday night movie. Recommended if you want your date to grab you during the jump scares.
solid performances all around. very watchable
Zero back story. Wait for Redbox.
Easily one of the best and scariest movies I've ever seen
If you like underwater syfy its interesting.
Pretty good movie but the ending was predictable by chance.
Put Kristen Stewart in more movies!
This movie was so good, didn't think it would take that turn
just like every other movie under water
It was action packed from the start, but because of that there was no background info, characters weren't well developed and half of the time you had no idea what they were saying or talking about.
No original flavor or anything, but it was still pretty good. I enjoyed it, but it's nothing memorable.
If you can wait for it to come out on Redbox then wait.
This was a pleasant surprise! Just the right amount of creepiness, and it keeps you engaged until the end. It really felt like Alien underwater.
Metacritic
If not for the unusual setting and Stewart's unique star presence, Underwater might feel completely anonymous. Fortunately, all that H2O suffices to give this goofy trifle a memorable sense of atmosphere.
This is a creature feature, whose gory jump-scares and icktastic critter design are the reason you're here. An ensemble led by Kristen Stewart brings credible camaraderie to the scenario without quite matching the vivid chemistry of Alien and its best descendants; with such a tightly packed survival tale ahead of them, though, few viewers will be calling out for more character development.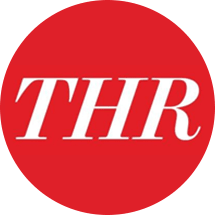 John DeFore
The Hollywood Reporter
Underwater is hampered by some of the genre's silliest conventions — questionable character motivations, delusions of grandeur — but the movie nonetheless succeeds by capitalising on an elemental terror: underwater, it's very hard to see the dangers right in front of you.
Tim Grierson
Screen Daily