Atom User Reviews for Trolls
POPULAR TAGS
#fun
#musical
#happy
#cute
#great
#lol
#<3
#original
#heartwarming
#epic
#trolltastic
#lovedit
#awsome
#sweet
#hilarious
#funny
#surprising
#mustseebro
#clever
#rofl
We were smiling the entire time! A feel good movie that warms the hear!
Such a great movie to watch
My 8yr old and I thought it was a really fun movie and really enjoyed the soundtrack!
I took my daughter and she loved it!
this movie was the bees knees
Beautiful, happy, and delightful
This Art of a Movie help me realize who I was. Thank you
34, 11, and 5 year old all loved it!
its a really cute movie...
Too cute! If you need a laugh—you need to see this movie!
Super Sweet Movie! Fell in love with the music and the kids loved it!
it was really an amazing movie so cute! LOVES IT!
Wouldn't let me cancel my ticket couldn't get my friend free promo code spent 40 bucks
My 3 year old sat and watched the whole movie!
it had such a good message for the kids and even the parents can learn that true happiness cannot be achieved at the expense of others.
Visually beautiful, creative, and musically fun!
Indifference is my best description for this movie. Zoey Deschanel is probably the best part of this movie. It's matinee worthy but not really worth it otherwise.
there was a certain parts that was not appropriate for children
The music in this movie is the only reason I'm giving it a 3 stars.
Awesome!! So sweet and sad and surprising!❤️
Not what I was expecting, but still good
my sister and i loved it it had some good 🎶 music
My 1 year old son who never pays attention to tv sat and watched the entire movie and danced along with the singing!
I love Trolls movie my daughter very happy enjoy so much
Animation was cute & a lot of the movie was good, but some of the jokes were crude and the villains were too dark for my kid. We left before the end.
way to much singing and a jumpy story line but kids loved it
Very happy go lucky. It's worth it.
I honestly thought this was going to be just a kind of fun to watch kids movie, but the whole movie was exceedingly enjoyable. The cast, story and especially the music were all great. A truly enjoyable movie!
There were some funny parts in the movie
It was much better than I thought!!
Great movie to watch with the family. Very surprised it was as good as expected!
cute movie for children and adults! very colorful and musical! fun to watch!
Pretty cool. Took my son who's 8, he liked it.
It was a fun little trip. my daughter had fun watching it. That was the whole point.
Great movie! My daughter and I enjoyed it very much.
First time using Atom tickets and we love it
Metacritic
There's more texture than might be expected from characters based on plastic dolls.
John Hazelton
Screen Daily
If you could take the Shrek, Happy Feet and Smurfs movies, toss them in a blender and hit the pulse button a few times, the result would be a pretty reasonable approximation of Trolls, an admittedly vibrant-looking but awfully recognizable animated musical comedy concoction.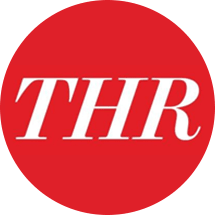 Michael Rechtshaffen
The Hollywood Reporter
Combines the barely-there characterization and irritating cutesiness of "The Smurfs" with the hideous character design and awful pop covers of "Strange Magic."