Atom User Reviews for Tolkien
POPULAR TAGS
#truestory
#inspiring
#greatcast
#allthefeels
#lovestory
#smart
#original
#great
#mustsee
#fantasy
#justokay
#seeingitagain
#awardbuzz
#slow
#intense
#greatvisualfx
#<3
#surprising
#clever
#epic
A great portrayal of both Tolkien's early life but also a glimpse into turn of the century life in England. The acting and directing was so good that you could feel emotions. Loved the costumes too. Be prepared for some hard to watch scenes with the reality of war and the effect on loved ones.
Going into it as a huge Tolkien fan, I loved watching this movie. Seeing a bit of Tolkien's biography played out was extremely enjoyable. I laughed, teared up, and was very engaged throughout.
I loved the movie. It was very well done, in a way that even those who know nothing about Tolkien will be able to enjoy the movie, but also packed full of "aha" moments for veteran fans. Based on the true story of Tolkien's life that led up to his writing the great legends of Middle Earth that we love.
A serviceable, if unfocused, biopic. 2.5/5
One clearly sees the path of the author from orphan to world renowed creator of mystical worlds.
Good story but missing some of the more important parts to story creation
It was a good movie. Some parts seemed unexplained, but it was a lovely story about love, friendship, and the power/beauty of language. A good movie to watch once, especially if you like LOTR. Not much actually about Middle Earth, though. It explores his imagination and intellect, mostly, leading up to LOTR.
We walked into a 7:20 PM show to a completely empty theater. That was our first clue. We watched for a full hour which felt like an eternity. We felt absolutely nothing for any of the characters. The pace of the movie was so slow we'd rather watch paint dry! After an hour of waiting for something to happen, some sign of life, we had it and returned the theater as we found it completely empty. If you don't believe us and plan to see it you had better bring No Doze. Boring!
As someone who loves Tolkien's work and has read biographies, I found the movie disappointing. I think it missed the mark by trying to appeal to a wider audience than could reasonably have been expected to see it. Skipping over Beren and Luthien was a puzzling choice as that tale grew from the love Ronald had for Edith.
The nuance to this movie was fantastic. If you really know And understand the layers of the books, it will be much more enjoyable.
If you liked the Lord of the Rings or Hobbit series then you must see this to understand his influences. A bit dry but a good movie for those looking for something smart and different from the Avengers.
While a bit slow of a movie, cinematic quality not something to rave over, I DID really enjoy this movie. I took my 10 yr old son and hes now really interested in reading Tolkeins books!
If you love The Hobbit and Lord of the Rings, this movie is definitely for you, was not disappointed
This is a very artful & well acted biopic of the early life of JRR Tolkien. Leave any expectation of fantasy outside the theater. This is really a story of how the premier writer of fantasy became himself; of how his early experiences & imagination influenced the actual stories he wrote. Bring tissues.
Well told story of his formative years. Fellowship matters !
Absolutely loved this movie. Fabulous film for literature and movie lovers alike. Will reignite your love for Tolkien in a brand new way.
he had an interesting life
Cinematography and camera work were good. Movie was a bit slow, but that just comes with the genre. Never got boring, but only for people already interested in Tolkien.
Metacritic
None of the life we see J.R.R. Tolkien live in the film illuminates his great works of art — or even makes for a particularly compelling tale.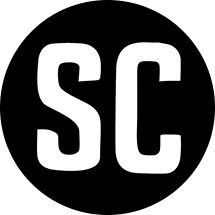 Handsomely made in the customarily fastidious style of most period biographical dramas, Tolkien is strongly served by Hoult, who, after four X-Men outings (and a supporting role in last year's The Favourite), demonstrates that it's high time he moved on from that sort of thing to more interesting and challenging dramatic characterizations.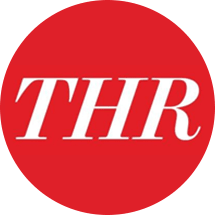 Todd McCarthy
The Hollywood Reporter
If you were trying to produce a parody of what a Tolkien biopic would look like, you'd get the exact same film.