Atom User Reviews for The House With A Clock In Its Walls
POPULAR TAGS
#familyfriendly
#fantasy
#greatcast
#kidslovedit
#great
#creepy
#greatvisualfx
#surprising
#halloween
#seeingitagain
#family
#hilarious
#clever
#lol
#mustsee
#justokay
#original
#actionpacked
#intense
#dark
I saw this movie yesterday and still don't know how I feel about it. Parts of it were very creepy including Jack Black's performance. The movie is reminiscent of Goosebumps. I did like Cate Blanchett's character as well as the little boy playing the nephew. The movie was extremely predictable but I will say there was some funny moments as well as some juvenile comedy. All in all it was ok. I would not recommend it for young children because it could cause nightmares.
It was good! My 12 year old who didn't want to go actually liked it a lot. Predictable as everyone has said, but hey, I'm an adult. My 7 year old was very scared though. She asked to sleep in my bed that night. It's pretty creepy.
Such a terrible terrible movie. Should NEVER have A PG rating. PG-13 at best. Big mistake taking my 10yr old to this! Disgusting movie! Hated it. Very misleading!
Don't small kids it can a little scary and intense
Looks like a amazing story to me! The action will be good definitely and it's a universal movie so hell ya I want to see this!
Great for kids but fits in the same Harry Potter mode nothing new
this movie was great. super kid friendly and great story
Wasn't what we expected, it was so much more! The kids loved it, the adults loved it. Perfect timing with Halloween!
I had a hard time staying awake. It was a very dark film...witches, warlocks, demons...no thanks.
Doesn't compare to The Incredibles 2.
Took my 7 and 5 yr old and they love it. It's not too scary. Jack Black and Cate are great team. Very funny.
May be a bit to scary for some kids, even my 10 year old got a bit scared, but overall really enjoyed it
A bad remake of sorcerers apprentice
Fun for kids and adults too! My six year old daughter loved it!
It was hilarious and magical. Please check it out
Fun and visually engaging yet felt a bit underwhelming. Love the actors but the story and plot left me disappointed. It comes off as family friendly but i would not take children to see it.
Not what we expected... my 9 year old is freaked out. It was spooky, there were curse words (damn and hell, which was yelled in the face of a kid by an adult), and talk about murdering a wife and using her bones to make a key. How is this PG??
The story was great. And the photography and special effects were unbelievable. I highly recommend this as a movie that both adults and children will enjoy. Also, if you get a chance to see it in IMAX, it is worth the extra money
I went in expected a fun and spooky adventure that was family friendly. Instead I got something that should absolutely never be shown to any child. The movie included so many horrible elements that were played off as completely normal, including blood sacrifice from a 10 year old boy. I truly can't fathom how this movie was released given how graphic and demonic it is. By the way, this review is coming from a 20 year old girl who enjoys scary movies and went into this movie with high hopes.
My 9 yo daughter liked it.
It was ok. I don't think it was jack black best film.
love jack and cate, great movie
title should have been different maybe it should have been called necromancy or maybe it should have been named after the the lead character that boy warlord and his name because the title made me not want to see it
This movie was probably one of the worst movies. It shows how crooked Hollywood is. This movie is NOT intended for kids !
The protagonist kid is sometimes annoying. The movie overall was okay.
Too dark. They took it too far!
Great movie for the younger crowd and for people like me that like movies of this type.
Fun movie. Good for the kids and entertaining.
The cast was splendid. The story had little glimpses of a deeper meaning and what the film could have been. Eli Roth could have went further, and for once I wish he did. The ending felt like a letdown, to where I threw up my hands and said, "That's it?"
I knew it would be good but was surprised at how GREAT it was! 💜
Good, entertaining movie. I left feeling strange, like I don't know if it was good or bad. Definitely had some creepy and random parts. My kids loved it.
Great movie. Jack Black was a little more extra than he needed to be, but I do believe that's his MO. If you have a fear of animatronics beware; they are creepy.
it was great and all the actors were really charming however i DEMAND a spinoff with the villains!
Cute, funny and has all tons of Halloween vibes.
far better than I ever thought it'd be. very fun and great horror elements for a kid horror film. id definitely recommend it
Great movie my boys enjoyed
I loved this film! Clean and reminds me of the great goosebumps movies I watched growing up as a kid. Has a very Disney Haunted Mansion feel. Great movie and I will purchase
Metacritic
Roth and screenwriter Eric Kripke's adaptation of The House With a Clock in its Walls is a bullseye, perfectly balanced between funny and scary.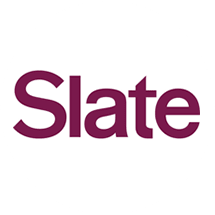 As a family film in that vein it largely succeeds, buoyed by Black's typical exuberance, Blanchett's typical slyness and a richly evocative rendering of a Rockwellian suburb sprinkled with goofer dust. Less interesting, as is the way with many audience-avatar YA protagonists (sorry, Harry), is the main character, and Vaccaro's rather hyper-articulated performance doesn't help.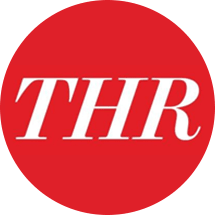 Harry Windsor
The Hollywood Reporter
Despite a fantastical premise and some truly eye-popping effects, The House With A Clock In Its Walls suffers from post-Potter fatigue; there's simply nothing here, visual or thematic, that hasn't been done before.
Nikki Baughan
Screen Daily