Atom User Reviews for The Forever Purge
POPULAR TAGS
#intense
#actionpacked
#mustsee
#great
#datenight
#greatcast
#epic
#mustseebro
#seeingitagain
#heartpounding
#political
#terrifying
#justokay
#surprising
#notmyfave
#leavekidsathome
#predictable
#clever
#blockbuster
#smart
great cast and acting. but I am so tired of the spread of racial divide . Shame .
This Movie Shows some of the True Colors of white Society when the government don't give them what they want
Sorry but I go to the movies to get away from all the politics, the 'me too', 'social injustice' and hundreds of other things that are shoved down my throat everyday. This movie continually pushes these things throughout the movie. I will say it is action packed but it paints Americans in a very bad light and continues to show how divided this country is. I will also say this movie isn't anywhere near as good as the previous ones. They've just gotten worse as they've gone along.
Needs to be pulled from theaters! Hits too close to home for all the hatred in America right now, can foresee some idiot interpreting that as an invite for a racist uproar
Typical left coast race baiting political propaganda barely disguised as a horror flick. The only scary part is that some people will actually believe this garbage.
Slanted politically motivated movie.. more like propaganda
Great story line and message!
GOOD MOVIE NOT THE BEST ONE ☝🏾 THOUGH!
I liked it! I see in the other reviews people are saying "It's political." Duh! All the Purge movies are political. Have y'all been paying attention?! This one just decided to address the current climate of today's America. I didn't take it as being divisive at all. The message was truly of uniting to fight for what's right and good. It's supposed to be uncomfortable like every other Purge is.
Watched as a date night and it was so good! We both can't stop talking about it. "I've been fighting this for 500 years" gave us chills!
Really good movie Juan is my favorite character must watch
funny movie. haha brownies.
Shined what it's like being a POC now in the political world. Loved the Hispanic representation!
Plot line kind of reminded me like the other movies somewhat before it, but it was good regardless. After it was over it somewhat reminded me of what may happen in the USA soon lol
Besides all the leftist political crap being shoved down your throat throughout the movie, the action was good for what it was.
It was enjoyable and what I expected.
Not worth two movie tickets!
Lot of the story is based on current political stereotypes and as many have said paints America in a bad light as being something it's not The movie was more uncomfortable than scary to watch with how racist I it is at times and as someone else said felt very race baiting instead of clever or Interesting That said if all they got to rely on for a good story is racial politics then it's probably for the best the franchise takes a long dirt nap instead of contributing to a already increasing divide and rise in racial hatred
i did not enjoy this movie at all.
It was pretty good and more realistic than other purge movies, still terrifying to think about.
Nice storyline love the action and gore
The jump scares were so predictable but overall good movie.
Awesome Movie definitely recommend if you're a fan of the Purge series Great story love the action in the night scenes expo when getting towards the end
the other ones were better but I do like where the story line is going
It lived up to my expectations.
This was really good & a must see!
Better than some of the others
Didn't like that it feels like something that could happen
I am big fan of these movies so I'd make other one I will definitely check it
Good move I liked the plot
It wasn't good, like all the other ones
Good movie not worth bragging about
Felt more of a TV series than a actual movie. Glad that this is the final one. Can wait for it to be available via streaming.
It could've been more interesting if it was longer that was basically a race against time situation but other than that I would watch again Oh
Metacritic
The Forever Purge's once-over-lightly politics don't merit much of a fuss, playing like a cynical exploitation of real-world issues.
A satisfying action pic that finally realizes the potential of its pulp-meets-sociopolitics conceit.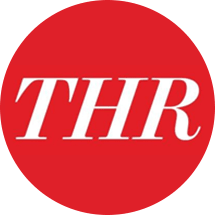 John DeFore
The Hollywood Reporter
Sound the alarm, hide the children and lock the doors: another Purge movie is here. And it's deadlier, and dumber, than ever.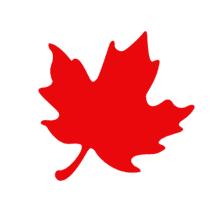 Barry Hertz
The Globe and Mail (Toronto)