Atom User Reviews for Sorry to Bother You
POPULAR TAGS
#original
#weird
#surprising
#clever
#wtf
#smart
#greatcast
#hilarious
#mustsee
#woke
#seeingitagain
#creepy
#funny
#leavekidsathome
#intense
#indiehit
#great
#lol
#mustseebro
#notmyfave
the very first movie this year where I wanted my money back. so disorienting and beyond repair nothing could save that. definitely would not recommend to anyone, go see Ant-Man and the wasp.
The film started out good and had great humorous scenes throughout. It also used clever symbolism, some of it I still need to process. But towards the end it just gets weird and the story totally changes, it just dissatisfied me. Overall it was an alright film.
This movie is A. Lot. And I loved every minute of it.
and what will you do for $100M? Capitalism is a sick system, but it will not die on its own or alone. But we can help it die, bury it, and create something beautiful in its place. Imagine, no better yet, organize.
Phenomenal movie. Don't want to say too much, just know that it is a must see.
This was the most insane movie I have ever watched.
Wow wow wow. What a crazy and great film. Loved the look, the dialogue, the acting, the humor, the social commentary. Weird and wonderful.
shouldn't stay home was not not worth even one star
I believe there is ALOT of truth to this movie. For those who are awake- red pilled. . you need to see it.
It was about th stupidest movie i have seen in my life
The commercial caught my attention. It had a weird twist to it. Could've been better without the use of the ending.
the ending was the only thing that sucked
I felt like the trailer of this got me catfished into watching the full film, it started ok. Towards the ending I felt like I was scammed.
It was weird but it makes me want to be better.
Tried to do what "Get Out" did but went too far and made it weird
Worst movie ever not that funny wish I didn't spend money to see it 🤢🤮🤮🤮
There were hilarious moments & references. Sometimes I was the only one laughing out loud. That's how I knew I was sitting in a theater of young people & white people. Imagine this is what watching Get Out in a theater w the alternate ending would've felt like. Seriously cringe-worthy (major) microaggressions. Not sure who the joke was really on. Painful. True. Entertaining. Hard to watch. Left the theater feeling some kinda way.
Not very funny like I thought it would be
Something you can't just forget!
It is a very strange, but very original and very funny movie. I have not seen a movie this bold and trusting in its own avant garde instincts in a really long time. Additionally, it's very funny and perfectly cast.
I loved this movie! The plot twist was out of left field, but I loved it!
Fell apart in the second half. Lost focus.
surprise twist. very interesting
Great movie ....very unique and u expected but that is what makes it original and an interesting watch
It was a really weird movie. I liked the first half but it just takes a really weird turn.
This movie is a must see! Hilarious and fresh!
This is possibly the greatest satire of the decade! It is simply indescribable, and must be seen to be believed and understood.
Hair-raising. Equal parts enraging and lighthearted. You'll realize capitalism was always broken and that whatever you believed in was a lie. And you'll laugh. And then you get up to hit the concession stand and the guy in the row in front of you will whip out his penis and stroke it for 6 minutes while making direct eye contact with your girlfriend. Then you have to talk to cops and incompetent management and just guess how the movie ended.
I get the point they are trying to make but omg, it was too much and too crazy for an hour and 45 mins. Save your money.
I had a drunk interrupt my movie. 😭
it's best if you just go see it
Totally unique. big thumbs up
Just bizarre and weird. I get satire and all that but this was just out there. Not my thing.
You have to see twice to get clarity....You can raise to the top but are you really satisfied with the structure of the company and what it stands for...Monetary is a necessity BUT is it worth it????
It was very weird and trippy.
The movie had some funny moments, most of which were in the commercials. It takes some unexpected turns. Reminded me of an episode of Atlanta meets the movie Eternal Sunshine of the Spotless Mind. Solid three star movie 🤷🏽‍♀️
The movie was screaming with symbolism, which to me is good! It does seem weird but that's because its genre is basically a sci-fit comedy drama of sorts. I definitely got a lot of references too.
To be honest wish I could give it 2 1/2 stars. Woke movie! Just lost me at the (spoilers) Horse part. Still original film.
DO OT WATCH IT, THE BEST YOU'LL SEE IS IN THE TRAILER, WORST MOVIE OF THE YEAR
very original from what im use to seeing
Metacritic
Sorry to Bother You is so smart and so potent for so long — and so inventive yet thoughtfully measured in its use of the absurd — that the flaws simply give way. You don't remember the endings of dreams, after all — just the parts that left you in a pool of your own sweat.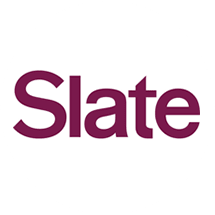 While the filmmaking is raw, undisciplined and groaning under a cargo of self-conscious quirks, it scores points for originality and wacky creativity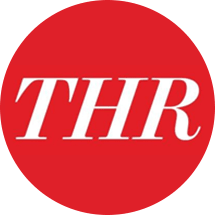 David Rooney
The Hollywood Reporter
Riley so wants to make strong criticisms about everything from racial stereotyping to corporate greed that he forgets the need for a real person to root for at the story's core.
Anthony Kaufman
Screen Daily