Atom User Reviews for Sonic The Hedgehog 2
POPULAR TAGS
#familyfriendly
#hilarious
#kidslovedit
#mustsee
#epic
#greatcast
#actionpacked
#seeingitagain
#allthefeels
#great
#surprising
#cute
#amazing
#nostalgic
#greatvisualfx
#lol
#mustseebro
#blockbuster
#<3
#clever
FANTASTIC MOVIE, STAY AFTER THE CREDITS
If you are a Sonic fan, you have to see this movie
HANDS DOWN better than the first movie, didn't even think it was possible! The movie really gives you time to get to know the characters and fall in love with each of them! If I wasn't in a theater with other people I would have been SCREAMING so much during this movie, it's so fun and it really does feel like a love-letter to the Sonic franchise. Lee Majdoub as Agent Stone was amazing! Would love to see more of him
CAN COMPETE WITH NO WAY HOME
In a shocking twist letting people who love the games make video game movies is a good idea
Huge love letter to Sonic fans and overall very good breather from Morbius
Perfect Movie. Please whatever you do, do not put Amy in the next movie. That would ruin it
This was bad…real bad. It was like a bunch of CGI people got together and said, "Hey, what cool things we could do with CGI? We'll figure out a story later". The end fight wasn't bad, but the rest left me wishing I hadn't gone.
funny, nostalgic, just wish they would keep it more kids friendly and not put that other STUFF in it, kids wanna see action, friendship like the sonic game not the extra adult STUFF
IT'S BETTER THAN THE FIRST MOVIE A TRUE SONIC THE HEDGEHOG 2 MOVIE AND STAY FOR THE POST CREDIT!!
ABSOLUTELY AMAZING, ONE OF THE BEST MOCIES I HAVE EVER WATCHED!!! Must see it was perfect portrayal and shocking ending!!
I grew up playing Sonic on Sega Genesis (old age alert). Tiny spoiler Sonic goes under water actually breathing in an air bubble…took me back to the Labyrinth level (I always died underwater)! Sonic never disappoints with his speed and wit! I also loved Jim Carey aka Dr Robotnik… he's jus like I had imagine Dr Robotnik to be in live action…no better person to play the role! My 11 year old loveddddd the movie as well as the introduction of Knuckles and Tails. He cannot wait to see Sonic 3! I would see it again! I mean "we" would see it again!
Didnt like some words they used
THE MOVIE WAS GOOD MU EXPECTATIONS WAS AMAZING SONIC ANDHIS FRIENDS ALMOST DIED THREW OUT THE MOVIE :)
Its the guy from Super Smash Bros!
Great movie and great ending. Kids will love it! Adults will enjoy the comedy.
this was a awsome movie better then the first movie for sequal it was better the original a must see i give it a 9 out of 10.
This is probably the best "super hero" movie I've ever seen… Move over avengers.
Good Movie🙂 & casting. Spoiler at the end of the Movie 😳
A long hour episode of a edgy and cringe kids cartoon.
Great movie. Enjoyed it with my family
Very good movie I would watch it again
slight spoiler: wedding scene felt like I was watching a different movie. 5* movie without it.
Not bad but, not as good as the first one.
Pretty decent sequel and definitely one of the better video game adaptations into a movie. Has a nice amount of comedy sprinkled throughout and the battle sequences aren't bad neither.
I had high expectations and this movie blew it away. Grate sequel to the first. Looking forward to more great movies from Jeff Fowler and Paramount Pictures Studios.
My 5 y/o son loved it!! can't wait for Sonic3!!
So cute! Loved the first one! Loved the second one the same!
Great film for normal moviegoers, FANTASTIC film for Sonic fans. Nuff said. Idris Elba as Knuckles is the real deal.
Hope the sequel comes sooner but I'd rather not rush the movie.
This was without a doubt one of the best video game movies I've ever had the pleasure of witnessing honestly I went far above my expectations and more fantastic movie
SUPER FUNNY! MY SECOND FAVORITE MOVIE
it was good surprised us at the end with the coolest character ever shadow
I loved the movie, it fits perfectly with the first film. Tails and Knuckles stole the show. 💙💛♥️
Previews were not for kids. Not worth the money. Time I won't get back.
The audio in the theater was bad
to good to be true, this my favorite movie by far, I loved it
Metacritic
It's a lot more like the movie we were worried the first one was going to be: baggy, bloated, and only sporadically engaging.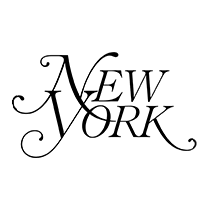 Bilge Ebiri
New York Magazine (Vulture)
It's truly impressive that Fowler has found a way to integrate the wild world and characters of the Sonic the Hedgehog games into the real world in a way that actually works, but it's a shame that it comes at the expense of the story of friendship that made the first Sonic the Hedgehog film so charming.
Working with what feels like a larger budget and fewer origin-story obligations, returning screenwriters Pat Casey, Josh Miller, along with franchise newcomer John Whittington, create a globe-trotting adventure that touches on fun ideas for viewers of all ages, even if the film is too long and jarring to stick the landing.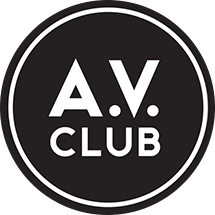 Todd Gilchrist
The A.V. Club