Atom User Reviews for Smile
POPULAR TAGS
#creepy
#jumpscares
#intense
#heartpounding
#terrifying
#mustsee
#great
#greatcast
#greatvisualfx
#leavekidsathome
#justokay
#clever
#surprising
#datenight
#original
#predictable
#eerie
#notmyfave
#seeingitagain
#mustseebro
This movie made me so scared that now I feel that I am possessed.
I saw the film barbarian literally 2 hours before this one, and all I can say is that this had my full attention. Very orginal and a good scare, Cant wait for this to drop on streaming platforms
It's The Ring meets It Follows with a dash of IT and Hereditary.
Scary and must see if you love scary movies
A really great horror film. Five stars for mustache the cat
absolutely great, creepy and strange. must see
Loved the movie, haven't been this scared in awhile
I honestly think this is one of the top 3 movies of the year
confusing from the get go. no real story behind it at all. dont waste your money on this one.
I have not been this scared in a while I came out the movies shaking I would for sure watch this movie again 10/10
Incredible movie. Highly recommend
it was okay. i am a horror movie fan. i feel like it wasn't that scary just jump scares. i would wait until it comes out on television 🤷🏾‍♀️
Very slow start and horrible ending.
Somebody else was in my seat everything was overbooked. Had to leave and was never refunded for two tickets I payed for.
I almost thought scary movies didn't exist anymore… I honestly thought this movie wasn't going to be as scary as it was. This was a great scary movie it was literally terrifying I felt like I was going through everything she was going through.
It was ok. It's got a couple of really good scares in it but would've liked more closure. Sosie Bacon was really good. Why does autocorrect change Sosie to So Die? Does it work for Paramount?
The jump scares really got me. A hard 10/10
Best scary movie I've seen in awhile! If you love scary movies, go see this!!
It's so hard to think there are any good horror flicks nowadays; so maybe it was just a good theater? maybe it caught me on a good day? Either way, this movie SCARED the **** out of me !!!! Hands down , best horror film since The Conjuring. It was more than just the yikes! Moments. The storyline, acting, and visuals were really impressive. ((Spoiler but without any spoiler ))—Although I wish she would have put more effort in proving herself more. That kinda annoyed me big time.. you'll understand
Definitely a great film. It's intriguing story draws you in and keeps you in the very edge of your seat from start to finish
It's transitioned, from another horror dynamic, it steadily creeps in after, the demises of others we always reflect we adapt, the mind to mental constraints to consider the unknown. It's slow but progresses it's shocking, and cunning it will grasp you're enthralled curiosity.
Great scary movie. It's hard to find a good one nowadays but they did a great job of making it creepy by keeping you anxious to see what happens.
I never get scare of movies but this one made me jump
Just wanted to pull my heart out, when was enough, enough? Unpredictable scares paired with an untamed plot come for a re dub of the ring on steroids
slow start but really good ending
Extraordinary movie with a lot of jump scares
This was a great movie especially if you saw it in the theaters with the Dolby theaters it was a lil slow but heart-pounding wondering whether you should smile or not!
Loved it! Lots of jump scares
Don't believe the hype , VERY predictable movie.
This wasn't a bad movie. I gave it three stars because I didn't like the ending.
This was way too similar to "It Follows" and even the jump scares weren't scary. It just wasn't worth the hype to me.
Kind of lackluster for all the hype I've heard. Not gonna lie, I'm disappointed
It was worth watching once at a lower priced matinee
I wish I could give 5 if my life time thereS NEVER A PERFECT MOVIES.
Gave it 1 star because we didn't finish the movie due to a fight made everyone including me and my wife leave the movies.
Had me jumping a few times. Great movie and really creepy.
Metacritic
Though it may be derivative, Smile still manages to be a scary, unsettling ride that's powered by an impressively committed Sosie Bacon performance and some assured direction. Finn is one to watch.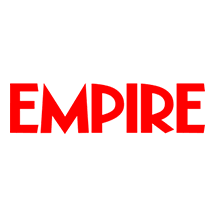 Smile represents the latest in an impressive roster of horror films that have pushed the envelope, daring to go where most cookie-cutter fright-fests of the past decade have avoided treading. This is a dark, uncompromising movie that explores serious subjects like trauma and suicide.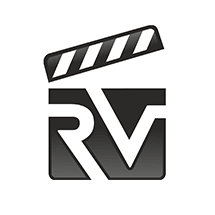 James Berardinelli
ReelViews