Atom User Reviews for Smallfoot
POPULAR TAGS
#familyfriendly
#kidslovedit
#funny
#hilarious
#great
#inspiring
#greatcast
#clever
#mustsee
#cute
#lol
#original
#awesome
#greatvisualfx
#<3
#allthefeels
#seeingitagain
#fun
#smart
#surprising
Teaches kids that religion is a cruel system of manipulation and control.
this movie had an incredible voice cast and had very catchy songs and the movie was very enjoyable
The kids loved it. The religion portion people are talking about is hilarious. Religion does corrupt so I could see why tgey would be upset about it. The movie was great! My husband and I enjoyed it and our kids did too. Definitely worth the watch. I am happy we watched it.
I was worried at first too that it would say something wrong about faith. Instead it seemed to emphasize that everyone should search out what they believe. Make sure you understand why you do something, instead of blindly following. We thought it would be much funnier with an All-Star cast. It wasn't bad. I would wait for the video personally.
I have mixed feelings about the film. Cute but seemed to have an agenda.
funny! worth the admission!
My 3 year old loved it!! Not my favorite and I probably should have watched it on DVD.
Just ok to me. Plot is funny but too many musical numbers. I feel they detracted from the plot.
Great movie that tells a story how thinking fir yourself is okay. Be curious., it doesn't always kill the yak.
Super cute movie, different than others and great ending!
Great family movie with clean fun and cast, cute as story line.
My five year old loved it. We felt like it was a little long but had a good message.
My son and I really enjoy it. He said it was one of the best movies he saw in a long time. :)
The beginning of the movie drags, its not until the middle of the movie that the pace starts to pick up. My 7 year old was bored until the middle, 12 year old seemed to like the movie. Wish I would have waited for the blu ray to come out for this movie.
Cute songs, humor throughout, and great cast.
Fun family movie. We thoroughly enjoyed it. The music went well with each scene. Some funny moments and we had some good laughs.
Anti religion message under the guise of a children's movie. Skip this one.
Great movie to see with the kids!
Under advertising could really hurt this movie. It's 100% worth the visit yo your local cinema! Love, Love, Loved it!
5 yr old grandson loved it! It was cute!
Sostenerse siempre en la verdad nos evita muchos problemas. Esa parte fue educativa
I enjoyed the movie a lot. Great movie to watch with the kids to spark conversation and help develop critical thinking skills. And it was cute.
So cute! I agree with the other user-it has zero to do with religion. I think some people might be a bit too sensitive 🙄
good balance between following the rules and following your own path.
daughter liked it but i felt like it was too stretched out and lost interest half way
It was just another funny kids movie, however I expected a more profound storyline than what we got.
Great movie. We really enjoyed it.
Wait until it comes on DVD , I took 3 kids and they weren't as interested. Great animation kind of a sing along
My 7 year old enjoyed it. Expected better but wasn't bad. Funny parts in there enough to enjoy it through.
it was a good movie. it will teach your kids to question things. has nothing to do with religion, just a truthful story. about how good people exist
There was a baby crying the whole time but besides that the movie was great and so funny😒😃
Great family movie night film! My little family loved it!
The movie is very inspirational, young children really need to learn some values from it. Atom is so awesome it made it so easy! Love it!!
There are so many plot holes however the movie was very enjoyable.
it was a great family movie to go see with the kids. they loved it. cute little movie :)
movie was absolutely great. Daughters loved it,I loved it. ROCK ON WIT CHO BADSELF!!!
great music, cute characters and storyline that pertains to everyone today. Pretty funny, kids love it. Honestly just an overall great movie no matter what age you are. Definitely want to watch again. =). oh also, "Zendaya is Meechee" 😉😂
Ve y cute movie. Highly recommend. It's hilarious too. Must watch
Metacritic
The movie, directed by Karey Kirkpatrick, has just enough wit and visual invention to get by. (The "Bad Santa" team of John Requa and Glenn Ficarra are among those credited with the story.) But for all the hints of darkness around its edges, the film is ultimately like its heroes: cuddly, cute and harmless.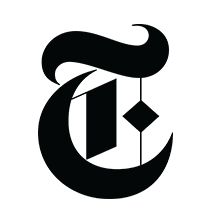 Ben Kenigsberg
The New York Times
If only the dialogue and visuals matched the daring of its ideology.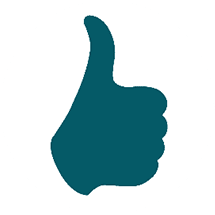 Christy Lemire
RogerEbert.com
A delight, a jokey-smart cartoon that enlightens and teaches even as it entertains. Because we need to learn that sometimes there really are monsters "out there," and sometimes, the monsters are us.