Atom User Reviews for Ready Player One
POPULAR TAGS
#gamer
#fun
#entertaining
#futuristic
#nostalgic
#epic
#great
#nextlevel
#mustseebro
#80s
#greatvisualfx
#awesome
#interesting
#amazing
#fantasy
#clever
#actionpacked
#blockbuster
#original
#mustsee
its like Hollywood gave the book to a drunk screenwriter and told him to read half and replace the pivotal timeless key challenges with currently popular games and remove any journey of friendship and add a nonsense Insta romance.
If i could rate it 100 stars i will definitely do so
it was a good movie but i just wish it followed the book closer
If I had not read the book it would have been better. There were so many changes that I didn't love it. But it could stand on its own had I not had a different storyline in mind.
One of the best movies I've seen in a while.
Trying not to wave the book- was- better- than- the- movie flag... it was entertaining, and I would've really like some of the really deep cuts the book had but understand this was made to be accessible to a wide audience. That being said, the loss ous the characters intelligence, how dire the world is, and how hard the quest really was... that it took serious amounts of time to find the keys... that should've been kept. Still worth the price of admission.
Great movie has a retro feel. I felt like I was in 1980's slash 2000's
Definitely would leave 10 stars if possible, a must see. Fun on a bun
Steven Spielberg does set pieces like no one else.
Was a big fan of the book and while the movie strays from the original source material, it still did a good job at capturing the same feel. Definitely a fun popcorn flick
Just a lot of fun! Don't try to look too deep, just enjoy it.
An incredible movie. It also shows us a terrifying possible future.
dissapointed that Spielberg could barely make it like the book.
Would have been better for me if I didn't read the book, cause I was disappointed
Absolutely NOTHING like the book. Spielberg gutted this movie and filled it with cliche love stories that were empty, drawn out, and oh did I mention NOTHING LIKE THE BOOK. The end result? Neat CGI while I nearly fell asleep.
GREATEST MOVIE OF ALL TIME. MAKE SAO REAL ALREADY
I'm 58 was never a big gamer ( in the 80's we had Pac-Man , Space Invaders) so when the movie referenced the old games I was aware,but clueless of origin.Loved the SHINNING scene. Think too much time in virtual world. Younger audiences ( 16 -22)should enjoy it most. Spielberg didn't need all that composed music it was a distraction.
Not as 80s as I would have expected. Also it didn't have the heart I expected from a Spielberg film.
This was probably the first book movie that actually allowed me to leave the theater loving both.
Epic as Usual from Steven Spielberg. I swear on everything sane in this world I hate Chucky but when they threw him into the movie it made me chuckle so hard because I'm horrified but laughing at what he's doing in the movie. The movie wasn't all predictable but at the end, I imagine in the real world a Human being would've pulled the trigger to gain the power. Who knows? Maybe this movie might wake some people up
it's not the book. don't expect it to be. the characters didn't feel that compelling and relationships appeared out of nowhere
If you loved the book, don't see the movie. If you have not read or do not remember much of the book then by all means it was a good movie.
It was a lot of fun I was upset when the movie ended I just wanted to stay in the Oasis. If you can definitely go see it in 3D
is Lacs too little of the hunt for the keys. the head of the Sixers company in the film was a wuss.
it was out of order and you lost a character development. it was all action and no story.
reminds me of S.A.O ending wasn't that great but it was okay for the most part
This movie ia fun to watch. However, as a fan of the book I was disappointed at how far they strayed. 😒
Aimed right at me, and I enjoyed every reference!
Fantastic graphics & animation!! Very well executed VR concept
Not exactly like the book but close enough to be authentic to it.
Man Ready Player One was SUCH an amazing movie. Visually the animated parts flowed seamlessly through the live action parts and at no point was I like "this doesn't fit". Definitely will see again!
Mystical and fun. Loved it
kind of disappointed how different the movie is from the book
it was an awesome movie. well acted, well directed, very well edited. it brought back lots of memories from my childhood that were relevant in my experiences as a kid. for me it's one of my top 5 favorite movies ever.
Better than I expected but my expectations were really low. Changes to the plot make it a better movie overall but also feel very cheesy
Funnier than expected. Definitely held my attention. Would watch again. :)
A+ movie not to much bull crap
It was actually pretty good
One of the best movie that i have seen recent years...
Disappointing; for such an interesting topic they weren't willing to take any leap of faiths. Stuck with fluff and cheesy 80's references.
Metacritic
Ready Player One has no obligation to be a rigorous intellectual exercise, even if it amounts to a wasted opportunity to explore who else might steer tech, and society, toward greater equity. But it doesn't have to be so facile, either. Maybe next time the screenwriters shouldn't set the difficulty mode to "easy."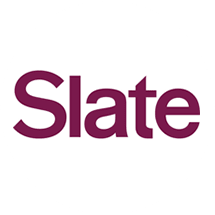 This film, mostly shot in the UK, is technically suberb. But splitting the pleasures of virtual and reality, Ready Player One never fully satisfies on either front.
Fionnuala Halligan
Screen Daily
A rollicking adventure through worlds both bleak and fantastic, Steven Spielberg's Ready Player One makes big changes to the specifics and structure of Ernest Cline's best-selling novel but keeps the spirit and level-up thrills intact.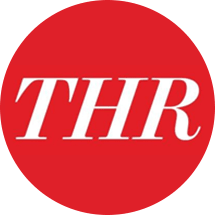 John DeFore
The Hollywood Reporter