Atom User Reviews for Ready Player One
POPULAR TAGS
#gamer
#fun
#entertaining
#futuristic
#nostalgic
#epic
#great
#nextlevel
#mustseebro
#80s
#greatvisualfx
#awesome
#interesting
#amazing
#fantasy
#clever
#actionpacked
#blockbuster
#original
#mustsee
its like Hollywood gave the book to a drunk screenwriter and told him to read half and replace the pivotal timeless key challenges with currently popular games and remove any journey of friendship and add a nonsense Insta romance.
If i could rate it 100 stars i will definitely do so
it was a good movie but i just wish it followed the book closer
If I had not read the book it would have been better. There were so many changes that I didn't love it. But it could stand on its own had I not had a different storyline in mind.
One of the best movies I've seen in a while.
Trying not to wave the book- was- better- than- the- movie flag... it was entertaining, and I would've really like some of the really deep cuts the book had but understand this was made to be accessible to a wide audience. That being said, the loss ous the characters intelligence, how dire the world is, and how hard the quest really was... that it took serious amounts of time to find the keys... that should've been kept. Still worth the price of admission.
awesome ready player one is fun number 1
Great movie has a retro feel. I felt like I was in 1980's slash 2000's
Definitely would leave 10 stars if possible, a must see. Fun on a bun
Steven Spielberg does set pieces like no one else.
Was a big fan of the book and while the movie strays from the original source material, it still did a good job at capturing the same feel. Definitely a fun popcorn flick
Just a lot of fun! Don't try to look too deep, just enjoy it.
An incredible movie. It also shows us a terrifying possible future.
dissapointed that Spielberg could barely make it like the book.
Would have been better for me if I didn't read the book, cause I was disappointed
Absolutely NOTHING like the book. Spielberg gutted this movie and filled it with cliche love stories that were empty, drawn out, and oh did I mention NOTHING LIKE THE BOOK. The end result? Neat CGI while I nearly fell asleep.
really could not have asked more from this movie.
Not anything like the book. As a stand-alone is 'Meh' at best.
A lot of fun - I would say better than the book 💕
got good about half way through
AWESOME! Havn't felt like that about a movie since Avitar! (Not the cartoon crap)
Outstanding movie. The Book is also a Must Read!
Amazing movie overall, lw cliche with the whole world in ruins theme but the gaming aspect gives a new persona and storyline
Surprisingly good movie for something that initially appeared to be a rip off of sword art online
Really great and entertaining movie, would not mind watching it again.
Dope movie. Not very cheesy either.
I was slightly disappointed at ending. Ending to me kind of flat lined.....until that last bit, the movie was amazing through and through! Loved every reference and concept!
the animation was a surprise
a great... inspired by the book... movie!
I love this movie!!!!! Seriously so would watch it again and again!!!
Love all the virtual effects
Great movie! I love all the gamer references and characters. It was funny, interesting, well written, all around great movie! #mustsee
The epitome of Spielberg's greatness.
I want an X1 suit... you will too.
This was the best movie I have seen in a LONG TIME
Love, love, LOVE this movie!!
This movie was great and I will see it again when it drops on DVD
so much to see,we will have to see again
As dull and uninteresting as the book.
great if you haven't read the book. very different from the book.
It's not the book, but it is a great movie. It can't follow the book too close or it'll be super long. The twists also make it fresh for book readers. I enjoyed it, and the visuals are top notch.
This movie is very, VERY loosely based on the book. If you're expecting something like the book, you will be upset. As a stand alone movie, it is average with amazing special effects. The movie plot is average. The cinematography and special effects are wonderful. Don't go in expecting the book in movie form and don't go in expecting anything inspiring or insightful, just fun and pretty to look at.
Great movie! Can't wait to watch it again.
So many references! gotta see more than once!
This movie was amazing!!! So much action & suspense going on! I was getting anxiety for the characters! This is a must watch!
If you don't think about the book, it is great fun.
Fans of the book won't be let down, though there are large departures from the story. A whole movie set in the Oasis wouldn't be very exciting anyway. I'll definitely watch this again when it hits Blu-ray.
the movie does not compare to the book however as a standalone it is great
Good movie to connect with as I believe in life isn't a game to win, it's too enjoy.
Not like the book, but still great!
Ready Player One was different and very enjoyable than other current films. It was very original.
This movie attempted to fit too much story into too short a runtime. Would've been better as a two-parter. Plus it's just poorly structured on it's own without the source material. I wouldn't pay to see it.
I saw this movie, and i loved the experience of seeing the movie! It was an all around great movie!
Nothing like the book. They changed pretty much everything
Stick with the book and your imagination. Seeing it "come to life" added nothing.
Wasn't shocked at how well blended the movie was until I got to the end and realized it was a Steven Spielberg production... I said "oh that's why" ☺️ GREAT movie!
Metacritic
It misses the point to ask, as some have recently, whether he's still able to have fun at the age and status he has attained. Sure he is. He must have had great fun making this immense Tinker Toy of a movie, but there's a fundamental mismatch between artist and material.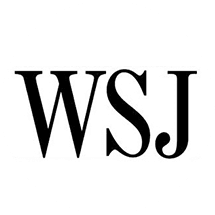 Joe Morgenstern
Wall Street Journal
Ready Player One has no obligation to be a rigorous intellectual exercise, even if it amounts to a wasted opportunity to explore who else might steer tech, and society, toward greater equity. But it doesn't have to be so facile, either. Maybe next time the screenwriters shouldn't set the difficulty mode to "easy."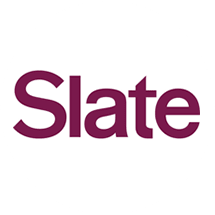 A rollicking adventure through worlds both bleak and fantastic, Steven Spielberg's Ready Player One makes big changes to the specifics and structure of Ernest Cline's best-selling novel but keeps the spirit and level-up thrills intact.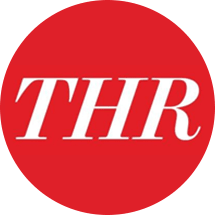 John DeFore
The Hollywood Reporter