Atom User Reviews for Ralph Breaks the Internet: Wreck-It Ralph 2
POPULAR TAGS
#familyfriendly
#fun
#kidslovedit
#hilarious
#funny
#friendship
#great
#mustsee
#greatcast
#cute
#seeingitagain
#clever
#smart
#allthefeels
#lol
#greatvisualfx
#epic
#<3
#inspiring
#original
It had a few funny moments but the plot felt a bit disjointed and it lacked any of the heart of the original
Felt like a giant ad, the story sucked. Horrible movie.
A couple of good moments but not much else.
it was not like the original. the premise of the movie was not even well connected. alot of the movie seemed to be a glorified advertisement for different services.
Wreck-It Ralph is awesome
It was not that great. Dissapointing.
Very, very creative, and we appreciated Disney's self-deprecating humor. It could've gone without pushing some of the movie's non-universal "values" though...
I really liked the first one, but this one...not so much. I fell asleep watching it and that's only ever happened once EVER! To be fair this movie is more geared towards children but it all felt like one giant Disney advertisement. If you have kids, I'm sure they'd like it, but don't expect to be too entertained yourself.
movie was all over the place
My two teens and I were looking forward to seeing this movie for months. With the original Wreck-it Ralph still finding its way onto the movie night playlist at home, we were hoping for something better than what we got. We all thought that, while it was cute, something just didn't feel right about it. However, it wasn't so bad that it ruined our night out.
No connection or growth between the characters. Story doesn't flow properly. Skip it.
Great KID'S movie. my daughter and I had a great time watching it. it made us, and the audience in the theater laugh. People leaving the negative reviews seems to forget that this is a KIDS MOVIE! my daughter and I loved it. the kids liked it and that's all that matters.
I love that Disney included it's wgile world, especially the all Princesses in this film. Even a cameo by a recently departed legend. Really shows how the internet and age of technology has intertwined all our lives in some way. There was so much humor for the adults (if you pay attention) that I laughed more than my kids did (my kids are little). It was worth the wait and the cast brought the characters to life.
I don't care what ANYONE says, this movie was AMAZEBALLS!!!! SO MANY hidden and not so hidden jems, that had me laughing the whole time!!!! Taraji and Gal Has it were AWESOME!!! People who disliked this are dead inside.
It was okay, the princess scene was funny.
It was good but not great
I waited more for this movie. Fun, but not Great
Good movie but not as good as the first one.
The kids like it, adults not much
I took my grandson to see this movie for his 8th birthday! We had so much fun and the movie was very entertaining and kept our interest! BRAVO!!
Such a good movie!! The only annoying thing is when at the end Vaneloppe doesn't return back to the game with Ralph and abandones him for a girl in the internet game Slaughter Race. Enjoy the show!
Looks amazing another movie in 6 years!
This movies was definitely worth my buck
Before the movie came out I referred ti this as Emoji Movie 2. After seeing it, I realize the original Emoji Movie really was better. My only scene i looked forward to was the Disney.com scene. After that I lost interest. Why was the comlink sound off for that reason in the scene in the movie.
Just wasn't that awesome, it was okay
Not as good as first movie, disney princesses were best part
This movie was amazing! It had it all. My family and I couldn't be happier!
pretty good, the scene at the end was sooo funny
Cute but the ending sucked.
Not as good as part 1 but ok. Too scary for little kids at ending.
The first one was way better....
A lot of good laughs throughout the movie! Liked it more than the first.
Great family movie! My 10yr old daughter loved it. Fun to watch, lots of funny parts. Nice message
movie was very nice, I didn't expect how Ralph and Vanellope saved the internet.
This movie will have you either in tears at the end or have you in deep thought about life. My the end of the movie it makes people look at their relationships or friendships in perspective of how it should and shouldn't be. iIt really sends a powerful message that they sneakily included in this movie without the audience realizing it until close to the very end. The cast was amazing and so was the new characters introduced. You will remain entertained and even relate to a lot of scenes in the movie. I recommend all ages to watch.
I am a huge disney fan.... I was skeptical on this one because how were they going to top the amazing story and imagination on the first one.... well they did! what a great way to show kids how the internet works too!!
It was alright, I've seen the other movies but this one was a little misplaced in the series.
A fun movie with a message about true friendship. A great movie for kids and adults.
Lots of plot holes, seemed like they were in a relationship not friendship :/
family friendly. Didnt enjoyed as much as the first movie. There was about a 30-minute low in the movie, had some neat concepts
This was a great movie, my daughter and I enjoyed every moment❤️
fantastic movie is a must see film disney breaks barriers so good kids will love it
the first one was great and this one is ok. wish it was funnier like the first. my 1 year old was good with the colors amd my teen and myself we we were expecting more.
There are certain things I didn't like about the plot but overall still an enjoyable movie. The creative world of the internet and its working is what appreciated the most.
great movie for the whole family.
Pretty good movie for a sequel. It was cool seeing everything on the internet visualized.
loved it better than the first one.
Took my 9year old daughter. She loved it of course and I also enjoyed it.
IT was great seeing the gang back together along with some new characters. It didn't top the charm of the first movie, but the graphics were awesome, the scenes with the princesses were cool and the way they showed how people interacted with the internet was funny. Look for the Stan Lee cameo and stay until the end for a surprise!
It was good. Just not as great as the first one.
deff gotta stay all the way through the end credits!!!
I love it and it sooooo goooood
What a great job on a sequel. Disney has done it again.
As a mother of dragons, this was a great movie to explain what the internet is to younger kiddos and how it "works"...awesome movie and great visuals!! I REALLY liked it!!
This movie teaches some lessons about the nature of the internet and takes on bulling and challenges some stereotypes about women. This is a departure from the first film and the story revolves mostly around the hero's friendship and his insecurities.
Cute movie that continues the story from the original (better) movie. Lots of Internet jokes and salutes, good message.
Fun movie that dragged a bit at the end. Missed opportunity to have hidden adult jokes.
Metacritic
Ralph Breaks the Internet is crammed with Easter eggs and fine details.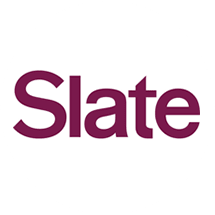 A turbo-charged satire that swaps out Gen X video arcade nostalgia for our current, all-consuming social-media-fueled obsession, the endlessly inventive Walt Disney Studios Animation follow-up impressively levels up with laugh-out-loud consistency.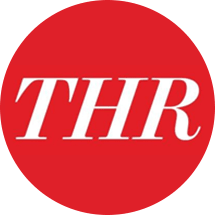 Michael Rechtshaffen
The Hollywood Reporter
Ralph 2 does offer the action, racing, and goofy pop cultures jokes expected of this kind of Disney animated feature. It's just that along the way it also has a very heartfelt theme about the complexities of longterm friendship, and a timely message about what happens when seemingly strong men begin to feel weak and threatened.