Atom User Reviews for Opening Night Fan Event - Avengers: Endgame
POPULAR TAGS
#epic
#mustsee
#allthefeels
#actionpacked
#seeingitagain
#intense
#heartpounding
#blockbuster
#greatcast
#mustseebro
#greatvisualfx
#great
#surprising
#hilarious
#clever
#inspiring
#awardbuzz
#wow
#<3
#fantasy
God was this movie amazing!
Simply amazing... can't wait to see it again
Theater didn't honor the concession event
No spoilers but it's everything promised and more. Missed a few characters but I will gladly see it as many times as possible.
I have no words and you must see this movie.
such a great movie and sad, great way to end a legacy
Spoilers! I was so excited for this film! I have watched all of these films countless times in the MCU timeline and appreciate what they have created. Needless to say I am a huge fan! This film was a huge let down for me. It felt like they mailed this one in! The writing for this film was terrible at best and inconsistent! I really don't understand how people gave this movie great reviews. It's like people were brainwashed bc they were so excited to see the heroes back together again (if you can call it that) that they just lost their minds. Fat Thor, too much Nebula, hardly any action, time travel, no Captain Marvel, and bad writing!
Grate movie I seen it twice already about to be 3rd time later on today
Just... Thank you Stan Lee
it was an Awesome ending to phase 3.
Amazing movie. Worth every minute, and plan to watch it again. Highly recommend the movie again.
This great film was no mere cinematic show, it was a life experience. This is Star Wars: The Empire Strikes Back for our generation. A stupendous conclusion to a decade long narrative! Love it 3000😊!
IT WAS AMAZING!!! The reactions of the ppl in the theater was really awesome 🤩 I am really sad tho that Iron Man is gone😭😭😭😭😭😭 But all in all in was a really good movie and I give it a 10/5!!!!!
The movie was amazing. I had a problem with the theater. Couldn't get my free popcorn and soda. Theater staff was unhelpful and rude.
Movie was the BEST. The "fan event" needed at least an intro or clip reel, I expected more from a fan event
The End is HERE! ALL of it!
Best Movie ever. absolutely no disappointment. They gave a worthy ending to such an epic franchise. Can never be duplicated.
Great fan night, even with a small power outage, theater management was amazing in offering tickets for future movies as an apology. Definitely welcomed!! App was easy to get tickets, would definitely recommend!
Loved every second of this movie it was a great ending and sad to had to admit it did make me cry I will watch it again for sure
Simply amazing. The wait was so well worth it!
This movie was fantastic, I definately recommend seeing it! Honestly it was beautiful.
shout out to whoever was yelling "Bucky" in the front row.
Best movie of my lifetime hands down. The inner child came out and enjoyed that movie the same way I enjoyed flipping through the comics growing up. I will see it a few more times in theaters and will spends many hours watching it over and over again
The movie was amazing. The "fan event" was non-existent. They handed out cheap little purple collectible coins. That was literally it. The film was worth the extra money but the event was a scam
Great cast, great action sequences. Surprises throughout. I would highly recommend watching this opening weekend due to the maximized audience engagement. Would love to watch again in Dolby or Imax.
I cried several times. My dad/mom is ded. #feelsbadman
It was Amazing I really want to see it again.
I feel every emotion ever existed
The movie brought out a wide range of emotions that whole audience felt at the same time. It was best of all the MCU movies of the past 10 years, in my opinion. The best comic book series I've seen in a long time. :D
Amazing!! It was mind blowing and hardly a dull moment. You get overwhelmed
Incredible movie, tied everything up extremely well; makes you laugh and cry; everyone both young and old will love it.
I'm so sad to see it end. Bitter sweet and amazing.
Atom shut down and there was no free popcorn or coke with the ticket that was purchased. Regal was very unorganized and prepped for the crowd. Good for them that movie premieres like this only occur once. #RegalSucks
Just watch it!!! Don't even think about it!
This film had SO MUCH PAYOFF!! Which movie(s) do you need to see before Endgame? ALL of them! Everything you've been waiting for in the MCU, you get!! Now, I need to go decompress from this experience because I'm still crying....
It was amazing, will definitely be watching it again .
The best marvel movie evr
This is how a 10 year journey ends - excellent!
I have never seen a movie like it
This was friggin awesome well worth seeing it for fan night and paying the extra dinero will probably go see it again
Metacritic
Avengers: Endgame throws in plenty of laughs along the way. In fact, in the long stretch between its appropriately somber opening chapter and an emotionally grueling finale, it may be the most lighthearted and character-driven Marvel movie since the giddy comic entry Thor: Ragnarok. Endgame consists almost entirely of the downtime scenes that were always secretly everyone's favorite parts of these movies anyway.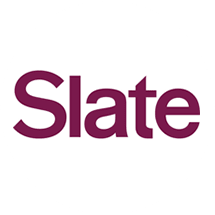 No matter what comes next from Marvel Studios, this Avengers is a gargantuan love letter to the equally enormous mythology that Stan Lee, Jack Kirby, Steve Ditko and the rest of their collaborators built — and to the generations of readers and moviegoers who truly believe in it.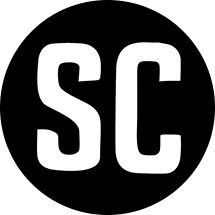 While constantly eventful and a feast for the eyes, it's also notably more somber than its predecessors. But just when it might seem about to become too grim, Robert Downey Jr. rides to the rescue with an inspired serio-comic performance that reminds you how good he can be.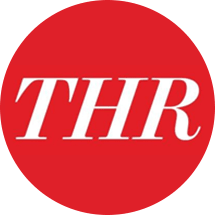 Todd McCarthy
The Hollywood Reporter