Atom User Reviews for Once Upon A Deadpool
POPULAR TAGS
#hilarious
#lol
#clever
#actionpacked
#familyfriendly
#greatcast
#mustsee
#allthefeels
#greatvisualfx
#seeingitagain
#great
#epic
#wasteofmoney
#smart
#<3
#lovestory
#datenight
#justokay
#predictable
#mustseebro
I knew it was going to be Deadpool 2 cleaned up, but the Fred Savage parts didn't give it much to be brought back into theaters again. Should have been a bonus feature on the blu ray.
it's Deadpool 2 all over again... definitely not what i expected.
PG-13 version of Deadpool 2.
I never saw the original, but my eight year old begged to go see this now that it was PG-13. I'm not sure if it was the editing or what, but it was terrible. I played on my phone the entire time. I asked my son if he was ready to leave two or three times. It was the worst movie I've ever seen and I watched that Nine Lives cat movie with Kevin Spacey.
All this movie is, is dead pool 2 but pg13. So no blood, gore, and any of the fun stuff.
The best parts are the Fred Savage bits, the rest of the movie is a toned down version that loses some of its punch by being censored
Save your money and time, and give them a miss. Just a less funnier version of Deadpool 2. What's outrageous is that they want to be smart-alecky about stealing your money with what's essentially a re-release six months after the original movie.
the kids have been being too watch deadpool... this lets them. thanks Ryan.
$1 from your ticket purchase goes to Fudge Cancer, which is awesome. This version has way less gore & is less vulgar obviously because it is PG13. I think it is alright on its own... but in my mind I can't stop comparing the R & PG13 version! I prefer the R version as I found the scenes with Fred Savage so interesting that it was distracting from the movie as a whole, lol. Adored the tribute to Stan Lee at the end!! :)
Not bad for a flick based off a true story.
It is literally Deadpool 2 with all the gore taken out and about 10 mins of footage added. Don't watch it, just watch Deadpool instead!
It was just deadpool 2 with censorship
it's still funny as a PG-13 movie
I already saw it and they advertise for a new Christmas version
Didn't realize... but it's just a remake of Deadpool 2 with Deadpool narrating and talking with Fred Savage between scenes.
must stay for after credits R.I.P Stan Lee
Once upon a Deadpool was fun, unfortunately to my mistake I didn't know was Deadpool 2 with added scenes, but it was still entertaining and funny as hell. Ryan Reynolds never ceases to disappoint with his dry humor and slap me in the face one liners, this is a great film as to expect with any Deadpool film
I spent most of the movie looking for the things they added or removed. It's great for a PG-13 movie to allow different audience to watch. I prefer the original.
Was it the same movie as Deadpool 2? I don't get it
I hate the fact that it was the exact same as Deadpool 2, it was just about 15 minutes extra of other stuff. Had I known it was the same movie I would not have gone
I absolutely love Deadpool, just wish they could've done something else with it instead of recapping Deadpool 2. The tribute to Stan Lee at the end was touching ❤️
If you have seen Deadpool 2 then don't waste your money on this movie. it was a waste of time and money. It is the exact same movie with the F word taken out. I thought they would make it a little different but it was disappointing.
Same story as Deadpool 2 with some extra added scenes. I like Deadpool movies so it was not a big deal to rewatch Deadpool 2.
Since I'm just a Marvel freak I give it the benefit of the doubt not my fave
Of course this was never going to live up to the original R rated Deadpool but I appreciated them doing this so that I could finally let/take my 12 year old nephew to see it. he has been begging to watch the Deadpool movies from the first one and of course he could. ot be allowed to watch them. Also, proceeds from this little experiment went to F*** Cancer which made it even more worthwhile. And as an 80s child, the Princess Bride references/jokes were great.
I loved it. it was funny and I would see it again.
Wasn't expecting to see Deadpool 2 with 5 extra minutes of Fred Savage. I have the dvd, didn't need to pay for the same movie i saw months ago again. So misleading.
This is a pg 13 version of the second Deadpool . Save yourself the money. Unless you haven't seen the second one.
It's Deadpool so of course its funny, but don't be fooled like I was, it is NOT A NEW MOVIE. It's Deadpool 2 with a little more.
Great Movie. Definitely for over 13. If you cuss around your kids then ues take them if not you will not enjpy this movie like we did, but I made sure we saw it before deciding whether to take our kids. We love the original and the remake and changes where good for the audience but still has plenty of cuss words.
Hilarious and well written!
Keeps the story line and loses the bulk of the raunch and gore, so that kids (and those not as entertained by a lot of raunch and gore) can enjoy the winking, break-the-fourth-wall style. Cinema fans will get a bang out of the Fred Savage stuff, too. Stay ALL THE WAY TO THE END of the credits!
Why didn't I know it's the same movie just with filters. Boo I'm so mad.
ok, i missed the R version and thought id check this one out. the Fred Savage parts were funny, the rest, while obviously toned down was still enjoyable but at times the esiting felt choppy. i still enjoyed myself . the Stan Lee tribute at the end was heart pulling and was worth the wait.
It's repetition of Deadpool 2! Waste of time and money!
It was deadpool 2 all over again. Nothing different at all.
It's Deadpool 2, cut, edited and commentary added
the new scenes were great, but a watered down version of Deadpool 2 just isn't the same.
Its pretty much just deadpool 2 if it was on TV. it's missing some original scenes, blurry other scenes, and the blood is gone, and new footage include cut aways of conversations with fred savage and deadpool, and alternative scenes.
Don't watch it if you have seen deadpool 2 already.
Finally a Deadpool I can take my kids to!
Metacritic
There's action aplenty throughout the film, but Deadpool 2 doesn't bog down in it as many overcooked comic-book sequels do. With Reynolds' charismatic irreverence at its core, the pic moves from bloody mayhem to lewd comedy and back fluidly, occasionally even making room to go warm and mushy.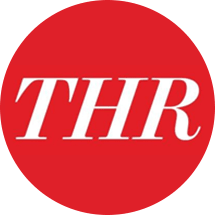 John DeFore
The Hollywood Reporter
Perhaps it's the effort of introducing so many new characters that has sucked out the spontaneity from Deadpool: still, it's nothing that can't be sorted for the likely next installments.
Fionnuala Halligan
Screen Daily
The fight sequences aren't as good as director David Leitch's previous work like Atomic Blonde and the John Wick movies, but it's better than the standard superhero fare, with enough clever touches to keep things interesting.