Atom User Reviews for On The Basis Of Sex
POPULAR TAGS
#inspiring
#truestory
#mustsee
#greatcast
#smart
#empowering
#great
#allthefeels
#awardbuzz
#girlpower
#clever
#seeingitagain
#mustseebro
#girlsnight
#epic
#familyfriendly
#intense
#original
#lovestory
#amazing
Mandatory viewing for all! RBG is a true champion
A very important part of history. Thank you Ruth!
Fantastic movie! I wanted to cheer at the end but was in the wrong crowd for that. I have much more respect for RBG then I did before seeing this move.
I was surprised by how much I enjoyed this film. From the trailers, it looked really cliché and sappy, but the film was far from it. The film was well directed, had good pacing and the acting was stellar. I will watch it a second time or stream it when it becomes available online.
I actually was willing to stay another hour to follow RBG's story progress further. Great hob
Everyone should see this movie!
Inspiring story with a great cast. Best movie I've seen in months
The only issue I have with this movie is it's too long. I expected it to cover more than just the case and the time of the case. More like how did her childhood and its effects on her pursuit would have made for a better movie to me.
This movie was great, the cast, the history. Just a great story in general!
Nicely done though downplays RBG's power a bit.
Really enjoyed it! What a strong, inspirational woman!
Such an inspiring and empowering movie!
What a great movie. Reminds us of how far we've come and the importance to continue to strive for equality.
Having lived they this era, I found this movie very accurate in describing the challenges women faced in trying to obtain equal rights. A must-see for all women, especially those under 45 years of age. You need to understand how we got where we are and how far we still have to go.
It's important to remember where we have come from, so we understand where we're going. This movie reminds us of the great people who fought for, and are still fighting for, our rights. The cast did an amazing job and the story is timely!!
Truly inspiring. Great performances.
In the same way that RBG carried the women's movement Felicity Jones attempts to carry an otherwise week performance by her costars. While RBG succeeded, Felicity Jones' effort is admirable, but not quite successful.
Loved the family interaction
A bit slow but important message. Inspiring.
LOVED IT! RBG is a true champion!
This unapologetically cleaver film is educational, inspiring and everything we need right now.
Definitely a must see for everyone who loves history or law. Movie encases women empowerment and loved viewing this film with my younger sister. Very inspiring!
Good movie. Fits in with similar films on historical figures.
. Powerful and emotional. Well done film. Take your daughters to see it,
Very well done treatment of an extremely compelling true story. RBG is to gender equality as MLK is to racial equality
What a truly inspiring woman who was way ahead of her time and paved thr way for all who followed.
The story of Justice Ruth Bader Ginsburg is inspiring, and a bit surprising. She came along at just the right time in history, when we were in need of big changes. There are no car chases, or explosions, or special effects in this movie, which is the way it should be.
Great performances. The writing could have been better but the casting is wonderful.
Very inspiring. RBG rocks. Take your daughters and sons to see this one.
Welby cast hire for the film all did a stellar job acting I think someone else should have been cast as RBG
Notorious RBG and Sam Waterston
A Must-See to realize the fight to far from being over, and 'Yes!', race equality is the same as gender equality if Justice is to be blind!!
Great movie. Very well done. Highly recommend to all age.
Metacritic
Is the film worthy of her? Not really. It's informative, in a didactic way, but basically an exercise in hagiography, a skin-deep celebration of someone who has never settled for superficiality in her life's work.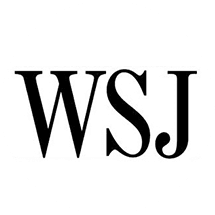 Joe Morgenstern
Wall Street Journal
The storytelling in Sex is ho-hum, but the sincerity of the undertaking — and the issues at the film's centre — make it hard to resist, no matter what objections might be raised.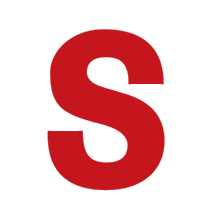 Tim Grierson
Screen International
The dramatic approach here is clear, efficient and entirely on-the-nose, with little time for anything that might distract from the hagiographic effort in play. Its sole purpose is to ennoble and proclaim a hero, which its subject almost certainly is. But it makes for notably simplified drama.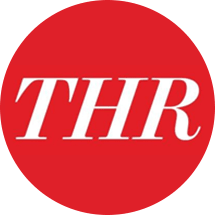 Todd McCarthy
The Hollywood Reporter