Atom User Reviews for Long Shot
POPULAR TAGS
#hilarious
#funny
#datenight
#lovestory
#greatcast
#lol
#great
#mustsee
#surprising
#entertaining
#cute
#smart
#leavekidsathome
#clever
#seeingitagain
#original
#allthefeels
#mustseebro
#<3
#girlsnight
save your money, was so stupid
If I could give this movie zero stars, I would. I have spent more enjoyable hours in freeway traffic. The story was implausible, the characters were cartoonish and the jokes were written for horny sixth graders. It wasn't worth even the $4 discount price we paid to see it. Do not waste your time with this one
Great date night movie! It showed how no matter how gorgeous and powerful your woman may be as long as she loves you that's all that matters... super cute!
I can't believe how much this made me laugh this was a pretty good movie. Great date night film
Any body with a great sense of humor will love it
A very unexpected great comedy
Not what I was expecting. Trailer made it seem like a fun and light romantic comedy, but it was not. Too much cursing and not an enjoyable movie. Very disappointed.
Worth seeing and the cast kept you laughing.
This movie hilarious and a great romance
It was a lot better than I thought it would be. The chemistry between the leads is good, and their story is organic and believable. It was definitely a rom com but had a random action like sequence. Movie took some different turns than expected and had some inspiring moments.
A surprisingly well done movie with a lot of rom and appropriate com
Reallyyyy funnyyy! I had a great time watching it :)
already saw all the funny parts on my TV during a commercial
not for kids.. it was ok.
Loved loved loved this movie! Was so funny and a sweet ending must see this !
This movie left me crying from laughter. It was one of the best movies I have seen this year. Both actors are hilarious and were great. My hubby is picky and he loved it so if he loved it then everyone else will. Lol.
Typical loser to super model love story comedy, not!!! As Seth and Charlize rocked this movie adding their twist to a common theme which worked out perfectly. Loved it for a great date night flick! Must see
Some jokes fell flat, but movie was clearly aiming for heartwarming more than comedy.
This was a surprising move. it was a great Date Night option. I would sum it up as a reverse "Pretty Woman ".
It was a really funny movie and I liked it. I didn't expect it to be so funny at the same time is being a little cliche but it was nice. I would see it again it me laughing out the whole movie.
just an all around great film would see it again
I give it 4 Stars for some funny moments and 2 Stars for how unbelievable & unrealistic the whole storyline is. No beautiful, smart & career driven woman that I know would fall for someone that unsophisticated socially and emotionally.
I really enjoyed the movie and one day we will have an female president
Pointless but cute. A formulaic romp through a mediocre script that made its characters cliche instead of truly interesting. This movie is missing the "it" factor.
This movie will make you laugh so hard!
This one surprised me. Theron and Roger have a natural chemistry and its fun to watch
A little vulgar, but I was expecting that.
entertaining yet not realistic. Funny
My wife & I have waited to see Long Shot , was worth it amazing cast . The story line was awesome from childhood to adulthood. Would watch again....!
Great Movie, alot of subtle intelligent criticism of our political system beyond the cruder humor. lol don't believe the hate! People this is rated R
Really enjoyed this movie!!! Started laughing from beginning to end. If you are into comedy and love a good movie that makes you laugh, it's a must see!!!
it was so funny with a nice touch of romance
The movie had its funny moments . Overall it was ok
couldn't stop laughing! seeing it again
Love love loved this movie. Would see it again!
Not only funny but a great plot an a story that's engaging and easy to follow
the movie was funny and the cast had great chemistry. we enjoyed it a lot more than we thought we would.
Such a funny feel good movie!! Go see it and thank me later :)
Lots of F bombs. A bit over the top with vulgar ness and swear words
Great Movie and Susprising over all. Bits of Seth Rogen type comedy but a great combination.
My sister & I really enjoyed the movie! We liked the storyline and the fact that it was inclusive for people from all works of life
Good reminder to be honest and true to yourself.
It was a really good movie. Might go back to watch it again !
This movie is too funny. Most definitely going to be watching again.
Great f-ing movie!! Perfect duo! I love you Seth!!
Best movie I've seen in a while.
Great movie! Telling every one I know to watch it! Kept me laughing and smiling!
It was a good movie, not too action packed but it's not like I didn't watch the trailer. Really what I expected with a little twist.
Definitely could have waited for cable.
It was a good look at how some people want to change other for their own self image but they then realize it's wrong.
It's pretty good to watch for date night. Story is simple but fun. No need to think hard to understand. Just sit, relax ad enjoy . If you are looking for a decent romance comedy movie, this won't disappoint you.
Funny! Good feel good comedy. Some was a big cheeser but it had us rolling at some points.
pretty funny and Charleze is just stunning!
I really enjoyed this movie!
Some scenes were over the top, but still some funny scenes overall.
Really funny movie! The overall story is still a cliché regardless of who falls in love with who, but it was still very well done and well worth watching. Vulgar, crude, but funny. Leave the kids at home for sure!!
It really surprised me. charlize theron is hilarious.
90% of the funny moments were in the trailer. But for $4 I can't complain too much.
Great movie, laughed through it all. I would see it again!
Metacritic
Long Shot feels like something new, too — a brogressive rom-com that mixes inconvenient boners and aerodynamic cum with extensive observations about sexism and a rare romanticization of the male helpmate.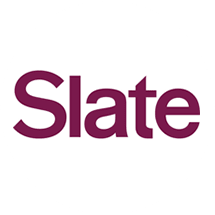 The movie is cheerfully absurd, often funny and occasionally touching, a surprisingly successful coupling of two ostensibly mismatched stars. But the pleasingly adolescent absurdities soon regress to grindingly infantile and the raunch grows repetitious until the comedy wears out its welcome.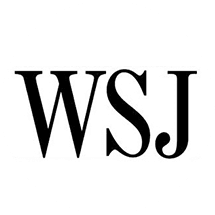 Joe Morgenstern
Wall Street Journal
Very funny whatever you think of its more old-fashioned notions, the picture will charm many viewers who can set implausibility aside for a while.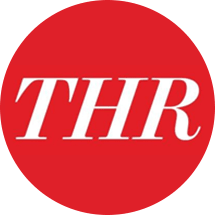 John DeFore
The Hollywood Reporter