Atom User Reviews for Just Mercy
POPULAR TAGS
#truestory
#inspiring
#mustsee
#greatcast
#intense
#emotional
#great
#awardbuzz
#allthefeels
#powerful
#seeingitagain
#outstanding
#oscarworthy
#heartpounding
#epic
#mustseebro
#smart
#relevant
#sad
#original
This should be a requirement for the world to see. This was not a movie that was based on a story from the 60s or before that. If Injustice happened in the 90s. The emotion that was conveyed was beyond words. Jamie Foxx and Michael b Jordan did a fantastic job. Award-winning
So intense! You will definitely shed a tear or two
Wow! You have to see this movie! It is so powerful. It is such a well done movie and it was very true to the actual book. Do yourself a favor and see this show.
Michael B Jordan and Jamie Foxx are both Oscar worthy in this movie. I highly recommend seeing it
Amazing movie! Michael B Jordan and Jamiee Fox did an outstanding job!
I was on the edge of my seat through the credits. the credits tell a story also.
I must say I was angry that we still suffer with bigotry. Made me cry that this man spent 7 years to many in prison. I agree with another reviewer that this should be a manditory watch.
There are no adequate words to describe this story. Emotional, raw, unapologetic. Please do yourself a favor and see this film.
I think one of the most profound things that stood out for me was that the movie shone a spotlight on the heart of people. We have to fo better as a people. The level of hate and willingness for silence consent are toxic for us all!
Such an incredibly powerful movie. The book is also a must read. True American hero with a story that deserves to be shared with the world.
Wonderful acting and a very moving story
Michael B. Jordan and Jaimie Foxx were amazing! Their onscreen chemistry was electric. My emotions were all of the place.
Something that everyone should see.
Every black man in a America can identify with the injustice of being guilty until proven innocent. This film wasn't based on a case in the 30,40, or 50s. It's fairly recent . This film touches that nerve, that emotion. Definitely a must see
I can't wait to see it again!
Great performances by all the cast!
This movie was one of the best movies ive seen in a long time. My emotions were on a rollercoaster and this movie made me "FEEL". Im a manly-man and and water came out of my eyes. Loved This Movie! Must see
I unreservedly recommend seeing this movie!
Evoking strong emotion doesn't make this a good movie. The story felt tired and overdone. Michael B. Jordan overreacted and didn't feel sincere. It's "Lifetime" movie caliber. The only thing that might have made this movie different from any dozen with similar stories is that the lawyer was black too instead of bringing in some white guy in the savior role. It just feels dated, trite, and lacked depth. Having an intense subject matter is no substitute for depth, originality, and good acting.
This was hard to watch, but it was so good. Very well made.
I recommend everyone should see this movie. It has you wanting justice, feeling anger at the unjust, and begging for the truth to be heard.
This movie and the casts character portrayal was excellent. Kudos to Rob Morgan. He really embodied that our veterans are left to fend for themselves after returning from war. Definitely a must see. #vsupride #trojans #awardbuzz #truestory #mustsee #emotional
The book was tooo good. Goodish movie but it did not do the book justice
Made me cry. Very intense.
Starts slow but builds. Times have changed but Justice for all still lacks.
Should be mandated for everyone to see.
Powerful performances from Jordan and Foxx. How did this movie not get nominated for anything?
Great story but incredibly slow
A wonderfully realistic portrayal of a riveting true story! Great acting all around tells an inspiring story of true justice. Please see it!
One of the best movies I have ever seen!!
Somewhat predictable, story heard before, but emotional
A bit too much exposition in the start, however a film to see. Pretty much a twist on To Kill a Mocking Bird.
we need more people like bryan stevenson. absolutely inspiring and reflective.
Such a well made film! Very powerful. Everyone should watch this inspiring story...makes you think about our justice system and how everyone should always fight for what is RIGHT & JUST! ❤️
Thankful there are real heroes in this world and that one of their stories is being told. Go watch it and then figure out how you can be a hero in the world too. ❤️
Great movie, makes you think
This best movie i have seen in over 20 years
Just Mercy is a powerful true story that is a must see.
This was a griping story. The reality that people of color face in prisons all over the country, not just in the south. Michael B. Jordan was moving, and so was Jamie Foxx. I will go back and I definitely recommend this film.
Metacritic
The needless cruelty of the criminal justice system feels like a world begging for more sense-making, but Just Mercy only sees its characters as heroes, victims, or obstacles, not as rational beings who might have their own reasons to knowingly commit terrible acts. Cretton's desire to focus tightly on McMillian's case makes sense, but he accidentally makes the white malefactors in the town more fascinating for their villainy.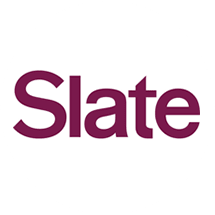 A straightforward biopic ... The film's edge is somewhat dulled by respect for its subject, who's drawn here as more hero than man.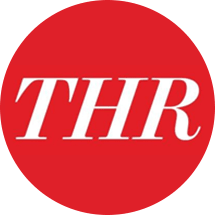 John DeFore
The Hollywood Reporter
Although conventional in its approach, the film is a forceful reckoning of a broken legal system.