Atom User Reviews for Jurassic World: Fallen Kingdom
POPULAR TAGS
#actionpacked
#intense
#great
#greatvisualfx
#mustsee
#greatcast
#epic
#blockbuster
#surprising
#awesome
#heartpounding
#seeingitagain
#allthefeels
#familyfriendly
#predictable
#justokay
#datenight
#mustseebro
#kidslovedit
#<3
movie is so good. action packed amazing effects. Camo of some old characters from the orginials. Chris Pratt was amazing. cant wait for the next one.
Chris pratt never disappoints 😍👌
Entertaining, but huge let down from what I was expecting from it.
This was so bad. You feel every second of the 2 hours dragging. extremely predictable
Real friends will enjoy the small things that pop up from previous movies.
Entertaining but somewhat vapid. Did not engage the audience & myself as much I had hoped. Great visuals though
Over the political crap added in movies from Hollywierd.
Predictable and lame ending
It wasn't my fave in the series but it was all right :)
Loved every minute of this movie. So worth the money
Dialog was a little clunky a times but I was always on the edge of my seat. References to the first movie were great also. Very entertaining to watch.
One of the greatest movies ever
the movie is not bad. the plot os kinda rushed through the movie. they could've extended the time spent on the island. the movie is more surprising in some areas and then predictable in different parts of the movie.
perhaps a bit predictable but still.... dinosaurs..
It was just ok, I expected more from one of the biggest movies of the summer.
This was very similar to the first bb it much better. The Dino's did not look fake ever. Lots of exciting action from start to finish
Too many spoilers preceding the film. Takes away from the element of surprise. There are a few left. A bit slow at the start. Kids will get antsy. Still great parts but have to say the 1st was better.
The movie was great, just what I expected! Chris Pratt and Blue have this special bond! Un breakable 💚🦕
Best movie ever everyone must watch there's sad parts but it's so full of crazy actions
Chris Pratt did it again.
My husband and I loved it. Well worth the money spent!!!!
The movie is good but I was expecting more action
I cried a couple of times.
A little slow at times... sad, funny, scary, all of the emotions experienced. Wish the ending was a little different, but overall fantastic movie...
It was a good entertaining movie, but the ending left me clueless...in a disappointing way. It was lame and could have been better!
The movie was good and i would like to see again!
Great movie! Sure worth your money, amazing camera work and picture.
Watch this movie in 3D Imax it's worth the extra. Great date night movie.
Let's get this out of the way the movie is about dinosaurs and is a blockbuster. That being said, once you get past the predictable scenes in the movie, it's still enjoyable. Not the greatest storyline but if you like dinosaurs then this is for you. if you don't then its probably more of a 3/5.
I loved the movie. Anything with Chris Pratt is amazing!!
I recommend it if you've seen the first one
OK at best and the suspense of disbelief in tatters at worst. Fun action but the script was poorly done as well as many of the spoken lines. Mostly predictable but a few surprise twists did help. Obviously a set up for a new film to keep milking the franchise. Most likely will rent the next to save some money and time.
Movie wasn't what I expected as a fan of the franchise I enjoyed it but I wouldn't watch it more than once
Awesome. Dinosaurs and Bryce Dallas Howard... Nuff said
its pretty good somewhat intense saw it 3D graphics are pretty good would recommend it
Couldn't even watch it because AMC had a corrupted file
I was entertained. Nothing bad to say. Had a good time.
Most of the movie continues on just from stupid decision the characters make
as usual , special great effects, just another monster movie , open end for future secuels.
It was a lot of fun, always fun to see Jeff Goldblum in action. I just dislike it when a movie makes it clear there will be another movie.
slow in the beginning a little better towards the end.
Metacritic
Fallen Kingdom understands the moral weight of the setup it's been handed by the previous five movies. Even when it stumbles as a film, it has a definite point of view on what a humanity callous enough to revive a species for its own pleasure and inquiry ought to experience in return.
After a quarter-century the franchise may be terminally long in the teeth; much of this fifth iteration is absurd, both intentionally and un. Yet it's also funny, intriguingly dark and visually sumptuous.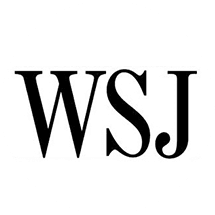 Joe Morgenstern
Wall Street Journal
Jurassic World: Fallen Kingdom will not stand up to rigorous scrutiny, and yet, it's kind of an enjoyable, preposterous and thrilling ride that ticks through nostalgia beats like a shopping list.
Lindsey Bahr
The Associated Press