Atom User Reviews for I Can Only Imagine
POPULAR TAGS
#inspirational
#heartwarming
#inspiring
#amazing
#mustseebro
#great
#touching
#tearjerker
#insightful
#greatmovie
#uplifting
#beautiful
#greatstory
#lovedit
#original
#awesome
#mustsee
#lifechanging
#truestory
#allthefeels
Eyes just could not stop leaking. Loved every bit of this true story.
I absolutely loved this move! So worth it!
Sucked me in from beginning to end and left me feeling warm and fuzzy.
Beautiful coming of age story that is masterfully acted. Whole countenances change with changes in the character, so that you have a visual representation of what is spoken. Beautiful singing with a lot of respect payed to the subject matter.
Love how God is such an awesome redeemer
An amazing storing on how God can transform a person life!
I can't find the words for this movie just amazing !
I can only imagine was an amazing and inspirational movie! I cried most of the time and felt god speak to me.
Incredible movie that's a must-watch! It's one of those movies that leaves a positive mark in your life!
Only God can turn something bad into something Good.
I couldn't stop crying. A beautiful movie about redemption.
This movie will certainly make you think. Christian or not, this this movie has something you can relate to and gives a message of hope that we all desperately need.
1st time I've ever cried at movie. 47 years old. Sound touched my heart long before becoming Christian
Thanks for sharing the purpose in your pain. Bravo.
I would give this a million like and stars!!!!
I loved it! Need more movies like this one.
This movie is full of inspiration and hope.
Absolutely amazing. Worth your time.
So good. Bring your kleenex
Beautiful movie about forgiveness!
A great movie of redemption and forgiveness!
It was an amazing movie. i bawled like a baby. i wished it was mandated that everyone must see what God can do if you only believe!!!
Best movie I've seen in years. Touched my heart and my spirit.
the best, highly recommended
Hits the heart strings...
Absolutely amazing and heartwarming. A truly wonderful tale and I will definitely recommend EVERYONE see this. I cannot wait to own this on Blu-Ray ❤️
A must see movie! Absolutely fantastic!!
AMAZING MOVIE EVER LOVE IT
Relatable story, told well.
This movie is the best movie I've seen all year.
Not a sound was made not an eye was dry
A must see movie for anyone who has been hurt and needs to forgive.
This is a very inspirational and moving film!
I'm not very religious, however really enjoyed watching this movie!
A wonderful movie that everyone should see. A fantastic story of love, forgiveness and redemption. A+!
i was moved on how this told bart's story its fantastic
This movie tells the story behind a song that took ten minutes to write, but a lifetime to develop. A story about the awesome power of God!
Metacritic
Like so many faith-based efforts, I Can Only Imagine suffers from a terminal case of self-importance.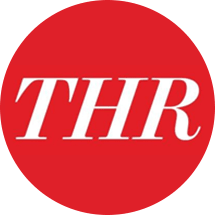 Frank Scheck
The Hollywood Reporter
The movie has too much on its plate in selling its paint-by-numbers uplift.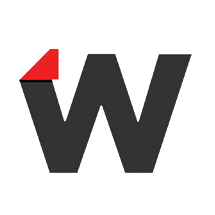 It's a drab, emotionally flat film.