Atom User Reviews for Holmes and Watson
POPULAR TAGS
#justokay
#stupid
#funny
#hilarious
#notmyfave
#lol
#boring
#greatcast
#snoozefest
#disappointing
#notfunny
#slow
#clever
#trash
#horrible
#lame
#worstmovieever
#predictable
#mustsee
#great
Left half way through. If it weren't for the buy one get one free ticket I would not have gone.
So awful! Not funny at all!
Incredibly bad for that casting.
I won't recommend...... it's LAME
I fell asleep 10 minutes into the movie.. womp womp
This movie was terrible. I am a big fan of their other movies but this one was just plain lame. Very disappointed. If there was a refund line, I'd be in it!
This was the worst will farrel movie by far. I really tried to like it. A few good jokes here and there, but overall terrible and boring.
The worst movie of the year
This was the worse Will Ferrell movie to date. They should have shown an act of Christmas kindness and donated the budget to some film students for better results.
I wanted to like this movie but it wasn't as funny
No need for the musical part 🙄
This movie sucked bad...it shouldn't have ever been made, not even straight to video. Perfect Example of trying to hard to be funny, therefore NOT FUNNY AT ALL!
If I could give it 0 stars, I would.
very funny and goofy. recommend if you need a laugh!
I'm the biggest will Ferrell fan and this was horrible!
so as others have said expectations were super high because of the 2 leading men but I literally just took the most expensive nap in my life. Pretty boring, if I would have gotten my bogo free tix as advertised I may not have been as upset.
clever and funny laughed through entire movie
Slapstick comedy! Exactly what you would expect from this comedy duo!
Wasn't terrible, but wasn't far from terrible.
Kept me laughing all through the movie.
This movie is really a DVD rental at best but seeing it for free was the reason we saw it in the theaters. Very stupid funny... it's what we expected and that's what we got so if that's your thing then you will laugh, if it's not then do not go see this movie.
sometimes movies are so dumb funny... this one was just dumb
Worst movie I've ever seen
Go see Spider-Man instead.
my son and I laughed through the whole thing! You have to appreciate Will Ferrell and John C Reilly.
It was a hoot. A little slapstick, a little sophisticated humor,a lot of fun.
Will Ferrell funny with all the silly slapstick and adult humor.
Was very wary from the previews - movie was silly and entertaining throughout.
Love will Ferrell. Story wasn't good but this pair is always a good pair to put together
Terrible don't watch beware
loved the references. not as funny as I thought it was going to be. but was still good.
There were times I was busting out laughing but overall though it was like: what have you two clowns just done to the S&H legacy? Promotes all manner of sexual deviances too.
Glad to support them but could've skipped the trek to the city.
i really enjoyed it, reading the comments i would think is a different movie LOL. I laughed the same if not more than other movies with the same cast.
This was a far cry from step brothers or talladaga nights.
Totally disappointed, waist of money. Hubby Felt asleep 10min after movie started I was on and off. So sad.
This was the worst movie i have seen ever! i would have given it 0 stars, but this rating system won't let me.
It's like they phoned it in.
Some corny jokes... some scenes threw me off.
stupid funny; dynamic duo
Too forced... I wanted to like it...
Really awful movie. Not funny at all!
it was long and very few funny moments
I was incredibly disappointed:/ I love both of these actors, but felt as though I wasted two hours of my life.
Wasn't a complete waste of time, made me laugh.
All the good parts were in the previews
A lot of people walked out before the movie ended, me included.
it reminded me of the History of the World type of movie. It was silly and fun.
Not sure what people expected from this movie. Its a funny leave your brain at home stupid comedy which i love. Go and have fun not expect a cinematic holmes and watson masterpiece
movie was super funny and totally worth seeing!
the worst movie I've seen in 2018. Ferrell is a great actor but this was his worst.
this movie hit all the sensitive parts of society today. Great movie.
Was so disappointed with this movie. It was not funny and a waste of money. I felt like they were trying so hard to make things funny during the whole movie and it wasn't.
Couldn't keep my interest. Expected much better from the cast.
Not their best - but alright.
Thought this was going to be another step brothers movie, not the case.
amazing movie super underated. people apparently forgot what comedy means. this was great.
I love this movie it was funny Anna dumb sword away.
They should have made this a Netflix or straight to DVD.
This was like watching your beat friend be beat over the head repeatedly and you can't do anything about it. Would have walked out if it wasn't for my love of Holmes mystery and needed to see the solution. Otherwise, dumpster fire.
This was the first movie I have left before the end. It wasn't funny or the least bit entertaining.
it's bad when you know Netflix even wont show it.
I dont think this was will ferrel's best role. Way less hillarious than step brothers. Just felt like the roles were made to be funny but tried too hard. Not trying to dog but it was a one and done for me
So bad we walked out half way through, waste of money
dont waste your time or money, worst movie of the year.
Wills worst movie, walked out when the musical portion started, leaving the theater Completely empty
Not as good as I expected
There were a few funny moments, but the feeble attempt by 2 American actors to speak with a British accent did not go over well.
I Iike Will Ferrell and normally like his movies but this one was NO good. I was highly disappointed. I started falling asleep because it was really boring.
This movie was so bad I wanted to leave during the middle of it which is sad.
The absolute worst Will Ferrell movie I've seen!
Metacritic
Considering Ferrell and Reilly's immense talents, Holmes Watson is an even more unsettlingly unfunny experience.
Oktay Ege Kozak
Paste Magazine
Coroners of comic failure will find much to uncover in the corpse of Holmes Watson, a thoroughly tedious and never-amusing spoof of Arthur Conan Doyle's legendary detective.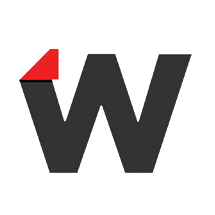 Making their previous vehicles Step Brothers and Talladega Nights seem the height of comic sophistication by comparison, Holmes Watson features the duo parodying Arthur Conan Doyle's famous characters to devastatingly unfunny effect.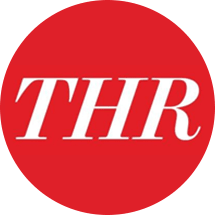 Frank Scheck
The Hollywood Reporter