Atom User Reviews for Hereditary
POPULAR TAGS
#creepy
#disturbing
#intense
#slow
#original
#terrifying
#surprising
#heartpounding
#mustsee
#wtf
#greatcast
#boring
#leavekidsathome
#disappointing
#notmyfave
#dumb
#justokay
#seeingitagain
#awful
#clever
I feel compelled to defend this film because it was just that amazing! The people who are leaving bad reviews just.don't. get it. I mean this film is a horror masterpiece. A true horror film, it messes with your insides, it leaves you feeling defiled by the end of the film. It was awesome hearing the reactions in the theater especially during "that" first scene after the party. The director of this film directed the short "The Strange Thing About the Johnsons," so it's no surprise that this movie will shock you and it will leave you feeling some type of way for a good while, imo this is exactly what a horror film should do. Make your own judgment and watch this film.
Terrible movie with a disjointed script. Don't waste your time or money on this disaster.
confusing and choppy. no answers? random ending that had nothing to do with the rest of the movie.
The perfect slow burn you hope for from A24. A lot of people won't know what they're getting in to. They're the ones ripping it apart.
I loved this movie. One scene made me scream out loud.
Not good. If you really want to see it wait for Redbox. So slow. Two hours of my life I'll never get back.
this movie was horribe. no jump scares nothing scary about. who ever said this movie was and scary as the Exorcist should be in jail. the main character was the only shining star great actress as for the movie it was slow I mean slowwww it was like watching paint dry. save yourself 2 hours and stay home
So many wonderful moments! Great acting, great storytelling. Kept my interest the entire time. 10z across the board for innovation and wit. Run don't walk to see this one!
So sad I left so disappointed. I waited for that movie for months and it was horrible. Like the actors were good, but the movie itself and the script is one of the worst I've seen in years.
One of the greatest horror movies of all time.
Well acted, well written, and original. I loved it!
I get the Hereditary part of the movie but what's up with everyone needing to be naked towards the end...???
This is a great modern day horror film. It toys with you psychologically while the plot burns slowly and steadily. You will be shocked, surprised, terrified and satisfied. And I'd be remiss if I didn't mention that Toni Collette's performance was magnificent.
Wasn't what I thought it would be from the previews
if the exorcist scared you, this will probably scare you, otherwise not.
Wait I haven't seen the movie yet, 👀
Good story and movie I gave it 3 stars because of some un needed moments of nothing going on, I mean the nothing moments didn't even build the story, but when you figure everything out....wow, f-ing crazy
No cheap scares or wasted scenes. Everything about this movie is purposeful and meant to shake you. It will.
An exceptional family drama.
This film was an absolute masterpiece.
Worst I've probably ever seen bih
I️t was more funny then scary to me tbh
This movie definitely lived up to the hype. One of the most intense horror films I've seen in a long time.
More groans and laughs by the audience than screams
Ouch. Long 2 hours for anything remotely scary to happen Weird.
One of the worst "horror" films I've ever watched.
Reminded me of some 70's Horror films
Acting was OK. Plot and script were terrible. Were they trying?
This move is terrifying on a deep level. It's quiet and understated and it seeps into your psyche. Dark. Well acted, excellent cinematography. So many indecipherable clues as to why this is happening.
This was more trippy than scary. Really dark stuff. Good movie though
A lot of "good" response from the crowd in the theater. Things of this nature are truly "Hereditary".
Movie was pretty scary with lots of jump scares
Slow moving movie, ramps up in creepiness, but the payoff is okay!
Metacritic
Hereditary is weighty horror that builds to an impossibly heavy finale, the metaphorical implications of which land on the heart like a ton of bricks.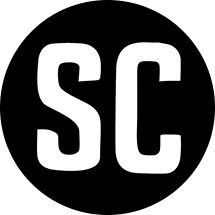 Hereditary takes the core haunting element of a spirit with a malevolent agenda and runs with it in a seemingly endless series of unexpected directions over two breathless hours of escalating terror that never slackens for a minute.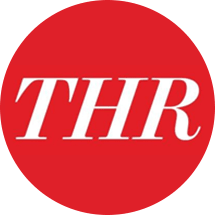 David Rooney
The Hollywood Reporter
Grief, guilt and family dysfunction prove to be overwhelming forces in Hereditary, a supremely elegant and tonally assured horror movie that trusts its audience will acquiesce to its measured, absorbing storytelling style.
Tim Grierson
Screen Daily