Atom User Reviews for Ghostbusters: Afterlife
POPULAR TAGS
#familyfriendly
#great
#greatcast
#mustsee
#hilarious
#allthefeels
#seeingitagain
#epic
#blockbuster
#nostalgic
#entertaining
#fun
#greatvisualfx
#actionpacked
#surprising
#kidslovedit
#clever
#mustseebro
#datenight
#lol
a beautiful tribute to the original movie and the fans a must see for Ghostbusters fans
A true homage to the original. A great movie was definitely worth the wait.
Such a great addition to the original films. Well done!!! WHO YA GONNA CALL!!!!!!!
It was a fun movie and I'm glad we saw it.in the Theater.
Great date night movie! Wonderful to see the old crew again. I liked it just as well as the original movie!
Whole family enjoyed this. Very touching ending. Glad to see the originals involved. Really touched back to the original!
A worthy successor to the original and its sequel. Plan to see it at least one more time.
A must see,to the end of credits
It was an amazing movie. it's a continuation of the original films. I loved that Harold Ramos aka Mr. Spangler was incorporated into the film.
Nostalgia can only do so much. The movie just didn't do it for me. It was slow for the first 3 quarters of the movie because they are trying to get the audience to care about the new blood. It was decent when the action kicked in but the movie is almost over by then.
Actually better than expected. Think I'll watch again soon!
Thoroughly entertaining all around. I can always tell when an idea is ready and this film is it.
Such a fun movie! I love how it stayed true to the original story and the entire cast was great.
Could not have been better. Better story line and development than the first two but absolutely faithful to the origin.
absolutely fantastic movie! Definitely a must see if you like the original Ghostbusters, and even then it's just objectively an entertaining movie that is also well cast.
The film does some things different from the first two, like new humor and characters to appeal to younger audiences, but it's plot remains quite similar to the originals. Nonetheless, the film really shines with its main protagonist Phoebe and comedic characters Podcast and Mr. Grooberson. The other characters may not seem as interesting, and you'll probably forget their names. I recommend watching this movie for the nostalgia since it's very rewarding to the fans, especially at the end.
A true sequel, love that the movie spoke to a much younger generation
This is what a Ghostbusters movie is supposed to be. Don't be surprised if you find yourself watching it again for years to come
A wonderful movie . The end was perfect and emotional.
Great cast! Non-stop humor and great effects! Awesome story!
I cant get over how good this movie is! Highly Recommended!
if you enjoyed ANY Ghostbusters entertainment series. This will be special for you.
Took my son and had a great time. A little cheesy, sure. After all they are hunting ghosts. But as someone who was a kid when the first ones came out I liked how they tied everything together.
It was a nice movie. Sweet toward Harold Ramis and his character, Egon. Between the original and this one, that's all I need.
solid continuation of the originals
It is all I hoped for from a Ghostbusters movie!
Love it, Fun and was great to see a fun movie again, and the original Ghost Busters
this movie is incredibly boring, without any action, interesting plot, with empty main characters, in general it looks like a parody of the amazing TV show "Stranger Things"
Impressed! As good as the original.
So well done. Great cast. Entertained the whole time.
So cute! And nostalgic! ❤️❤️
Story was very well written, paid homage to the original 1984 movie, while also keeping things new and fresh. so well done!!
This movie is one of the best I've seen in years. Lots of twists, turns, and an amazing ending. Paul Rudd was fantastic but the kids performances were even better. You will see this movie over and over again and never get tired of it.
Boring and not worth the money
Movie had one good scene that made me laugh, but overall was very slow and boring. Paul Rudd was also very underused and the movie was not going for much comedy.
First ghost buster I've ever seen. Not really my thing but to each their own.
Metacritic
For a sequel/reboot, Ghostbusters: Afterlife delivers the fun of the original, albeit in very different ways.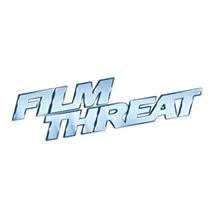 Nostalgia is fine in limited doses, but the sequel ends up feeling like J.J. Abrams directed Now That's What I Call Ghostbusters, undoing any of the goodwill established by the film's first two acts. The movie is trapped in the past so much that it might taint any potential future there might be to keep the franchise alive with these new characters.
This is a movie that is one giant Easter Egg, cracked and rotten and sulphurous in its stink.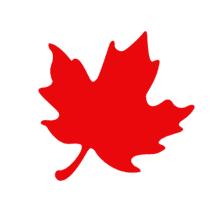 Barry Hertz
The Globe and Mail (Toronto)