Atom User Reviews for Get Out
POPULAR TAGS
#intense
#suspenseful
#clever
#original
#surprising
#plottwist
#mustseebro
#smart
#nextlevel
#twisted
#mustsee
#crazy
#mindblowing
#great
#funny
#disturbing
#epic
#eyeopening
#fun
#amazing
Best horror I have ever seen. Original!!!!!
to many politically liberal views that didn't need to be forced on me. I don't care about the political views of Jordan Peele
Movie was dumb as hell would much rather spent the money on a donkey show.
Great Movie Definitely Coming See Again!
Don't understand that hype behind this movie. By just seeing the previews, you know already the entire layouy. The was one "surprise"... But nonetheless, slow, boring and nothing worth paying for.
Great score, plot, acting, and pace.
best movie I've seen in awhile
Loved this movie especially the end
Great concept, but a shame that the writers and director felt that it was absolutely important to charge the story with a heap of racism for no apparent reason. I would definitely rate this higher if it didn't have such a blatant controversial statement behind it.
they couldve made it longer
plot was shaky. just a movie to profit off of the race divide.
The best movie I've ever seen in a long time
Fun and fresh new movie with great acting. Awesome directorial debut for Jordan Peele, can't wait to see what his next one is!
Omg the was funny and scary I love it
The movie was good overall but, I would have liked to know what happened to Andre somewhere in the end. Did Andre ever "Get Out" of the sunken place?
Doesn't live up to the hype
A decent plot with good acting, but about a third of the movie through i was about to leave because of the heavy-handed suspense/jumpscare overuse. Thankfully they gave it a rest after that
Seriously an AMAZING MOVIE!!!!
Great movie loved the beginning to the end
Very thought provoking! 😀
One of the best movies i've seen in my entire life . Great job jordan peele!
Definitely very different concept of a movie. Unlike anything you've ever seen before. Well written and interesting must see movie.
This was a great experience. The setup, music, acting was all top-notch. The film itself dresses up everyday subtle racism as a horror movie. It speaks out loud what black males in America feel on a daily basis. Only from the mind of Jordan Peele could something so simple be so frightening! You should definitely see this at least once. It was definitely worth the money!
Man this ish was effed up.
so Good! The plot twists! The suspense ! Best movie I've seen in a long time!!
surprisingly very good movie, everything is well done.
Timely and much needed film!
Metacritic
A jolt-a-minute horroshow laced with racial tension and stinging satirical wit.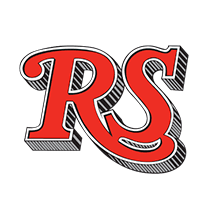 Peter Travers
Rolling Stone
Sketch-comedy whiz Jordan Peele of TV's "Key and Peele" and "Keanu" has cooked up the smartest horror movie in ages, an edge-of-your-seat thriller that is entertaining and creepily enlightening at the same time.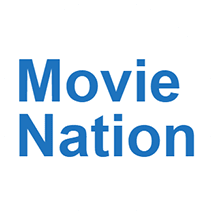 Writer-director Jordan Peele has smartly created a horror comedy that doesn't feel like a series of sketches from his show: the whole thing is a single, coherent episode and individual scenes are masterfully and subtly crafted with tonal shifts that work well.