Atom User Reviews for Escape Room
POPULAR TAGS
#intense
#clever
#surprising
#heartpounding
#actionpacked
#mustsee
#smart
#datenight
#epic
#great
#awesome
#greatcast
#terrifying
#original
#justokay
#seeingitagain
#greatvisualfx
#predictable
#mustseebro
#creepy
Great movie would watch again
Another one of these retarded movies? I wont watch this even if i had a free ticket.
the movie was okay . this movie reminds me of the cube and the island . how the rich gets off on picking people so they can die . this movie is slow and parts of the movie is boring
It was a great movie and leaves you on a huge cliffhanger
Great movie really want it to expand into a franchise
Good movie ,enjoyable fun.
i thought it was gonna be a meh movie but i genuinely was surprised. must see
This Was Really A Great Movie & I'd Gladly Pay To Watch It Again Seriously It Was That Good
best movie I've seen in a long time. from start to end it grabs your attention!!!
Felt rushed towards the end.
She was the winner. But wanted to dig to much so may get kill soon
Much like how an Escape room is just a video game you play in real life, this movie is just another video game adaptation. The characters are blah and they are knocked off one by one in true puzzle style, but it doesn't pay off at all. All I can really say is it was better than the indie bomb of the same name.
would have to remind me of the Saw movies, only with no gore or blood. also makes it similar to Cabin in the Woods
It's like if saw and hostile had a baby. The predictable plot is underwhelming and a bit of a yawn to say the least.
It makes you keep watching the movie because you want to see what happens next and who dies next. Almost same concept as the SAW movies
Great movie! My heart was beating fast at every turn... I really loved the action and suspense!
Much better than expected.
underwhelming ending, but cool concept of a movie
It was ok. It's not what I thought it would be. Some of the stuff is not realistic
fun movie. good cast. amazing sets.
The movie gives me a lot of saw vibes. But it is in itself unique. I expected this movie to miss the mark but it hit everything on the head
Loved it!! reminds me a little of the Saw movies would watch it again
very good movie. worth the price of admission.
my girlfriend and I watched this movie yesterday and I absolutely love it she had so much fun
This movie was super awesome! It had me at the edge of my seat! 🤙🏼
This movie was very interesting to watch and was always suspenseful
I would own this movie!!! Watched with my 13 yo son and he enjoyed every minute of it!!
It was great movie, must watch!
Not scary, terrible plot, and seizure inducing. Would not recommend
pretty good but ending was a little confusing
like saw with out the blood
You should definitely go watch! It was sooo good
It was a fun movie, but could have done with a few plot adjustments. It needed to answer more questions and not be so set on a sequel.
This horror flick was pretty unique and it kept me on the edge of my seat! I was surprised by the sequence of events and it definitely kept my attention!!!!
It was pretty good I'm ready for part 2
the e do g was lazy as hell
Will definitely watch again soon!
This would be better on Netflix
Good pacing and varied cast with no big names to draw crowds so seeing this film out of pure interest in the premise is rewarding. Definitely not a Saw knockoff. I thought the 'reason' for them all being there was a little weak but other than that, really enjoyed it.
It's SAW , only with an escape twist!
It was simple fun. I enjoyed it.
well thought out scenes. it was great.
Gripping Action and Interesting. Hubby and I went with our kids and he and I were prepared to nap - busy day and late night movie so we were tired. We stayed awake the whole time. When movie was over hubby said he won't do a panic room. LOL. Surprisingly good. The ending has a cliffhanger and waiting to see if the heroine is smart enough to figure out the next move.
This movie was similar to the movie SAW. The plot is similar. It had action just too predictable!
Made me want to do an escape room
Smartly written...right when you think you've got it figured out... you're taken for another ride!
Never a slow or dull moment. They move right into the action and you never know what's gonna happen next until it's almost happening.
Dumpuary chic! If you haven't already seen it, wait for the DVD and/or Digital Copy.
It's basically the PG version of Saw, but still a good watch if you like the concept of playing a game to survive.
Great date nigjt movie.. truly enjoyed it
i dont see much of a resemblance to cube. definitely some but i think its more lika repackaged saw. even the ending used there tagline " want to play a game". good movie but very formulaic, guessed most everything before it happened.
It met all my expectations! And had a heart wrenching kind of end, but still awesome. Left me like ... wowwwww
Would really recommend this movie!!! Felt like I was in the movie in real life!! Heart pounding moments!!
It was good but it kind of reminded me of the Saw movies.
Would recommend anyone to see this movie🍿
Be carful because there a part of extreme flashing lights
I comparing it to toilet water.
I LOVED IT!! Kept me on the edge of my seat!!
Outstanding!! Definitely worth more than 5 stars
not bad movie hope we get to see a 2nd one.
Can't wait to see the second escape room !
it was Intense wish it lasted longer
Loved it! Thought different about it watching the trailers but it is a must see.
it was a good movie get my eyes open and wondering what would be next. however it seem like a remake of Saw.
A very exciting movie, keeps you guessing the entire movie...
Metacritic
A cutthroat little thriller that's surely more fun than most of the riddle-solving lock-ins currently springing up around the country.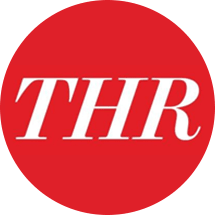 John DeFore
The Hollywood Reporter
If you've ever watched a Saw movie and wished there was no gore and a few more puzzles to solve then you'll likely enjoy this tropey but fun flick.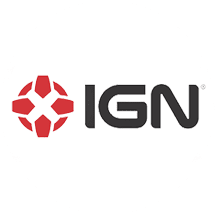 It's a movie about escape rooms that literally kill you, and if you're willing to buy into that premise, it's about as good as a movie with that premise could probably be. So, hey, 2019 is looking up.