Atom User Reviews for Dumbo
POPULAR TAGS
#familyfriendly
#kidslovedit
#allthefeels
#mustsee
#greatcast
#greatvisualfx
#inspiring
#fantasy
#<3
#great
#seeingitagain
#sad
#epic
#datenight
#justokay
#surprising
#clever
#original
#mustseebro
#heartpounding
The CGI elephant with no lines is better than the rest of the cast in this movie.
Nowhere near the original! Lacks heart. Terrible acting and WAY too long. Story is very choppy and characters are underdeveloped.
Me and my mom saw this and we both loved it! Tim Burton did a fantastic job, you won't be disappointed!
It was so good! The characters were great, the story was inspiring, and the visuals were stunning
Dumbo's mom has a weird story line that could have been better, other than that it was ok
Dumbo is just so cute. Didn't realize it was a tear jerker. But absolutely loved it!
Acting was wooden, making Dumbo feel more real. It was a perfect combo of pathos for a Disney movie (Mother issues) and a Burton film (Daddy issues) but it feels like Burton really phoned this one in...or was overly contained by the mouse house.
I really wanted to love this movie, but the acting by some was pretty bad...with the little girl being the worst. It sucked because she was supposed to he the emotional core of the movie, trying to connect the audience to Dumbo more...but it was just distracting and took me out of the movie. Dumbo hinself was the best part of watching it and that is what redeemed it for me when I would get annoyed.
The critics reviews are terrible. Well worth an afternoon out at the movies to see this!!!
Really well done movie. Enjoyed it.
Music didn't meet expectations for a Disney movie.
I was expecting more. I wanted to see Timothy (at least more than what they shown) and Mr. Stork and more of the other elephants. I'm a little disappointed.
It made me cry alot and all in my feels.
A bit of a tear jerker. But super cute and heart warming happy ending.
like it. just don't like that didn't stick to the original script of the cartoon
It definitely hits you in the feels! I cried probably for the last hour of the movie. It was a great revamp of an already great movie!
the movie has great message, the visuals are good, very family friendly.
Don't wear mascara or any makeup because you will cry it away! I just love Dumbo ❤️
it was so good! daughter absolutely loved it!
The best part of the whole movie was Dumbo, a CGI elephant that was more interesting than the rest of the cast. There was some interesting ideas going on that by the end didn't pull through, leaving a hollow feeling. Like i said before, I cared more about Dumbo than anything. i just wish it focused mkre on how his abnormal appearance made a connection with the other circus performers, especially the dad. Not a terrible film, just wanted more from it.
More like 2.5 Dumbo has many ideas going through the movie but barely any come to fruition with paper thin characters.
Amazing movie highly recommended it
Disney film with a touch of Tim Burton. Loved it! I want Dumbo!! He is so adorable!!
Great Movie! Family loved it!!
it was better then the animated one and I like my animated movies
I think this movie is very inspiring but the logics has to be more smooth and clear.
It was wonderful. I enjoyed it.
Expected more from Tim Burton and Disney...undeveloped characters and choppy scenes. Glad we'd watched it with matinee prices.
My wife and I were excited but nervous about this because of what Tim Burton had done to Willy Wonka. Thankfully that fear was unfounded, he appears to have learned his lesson about putting his full weirdness into effect and just made subtle changes to make the movie his own. Keeping a good portion of the original scenes and fleshing out the story in others was the perfect blend of a re-boot.
it was such a great movie to watch. I love every single detail about this movie.
Movie was great. Venue was another story.
When everyone in the theater claps at the end, you know everyone loved it❣️
Lalala loved it! My husband asked about going to watchbit but i really wasnt too into it. After it i am very glad he took me! Loved it!!!
loved the movie! so sweet and shows the bond between mom and baby that only a mom will understand
Was fun to watch with family
Very cute movie, a little sad, and a few scenes weren't kid's favorites. I heard a few little ones cry during it. Mine are 4 and 3 and loved it, the 3 year old found it to be a little long.
I grew up watching the original and now 20 years later I got to see the magic come to life, Casey Jr. the clowns the Pink Elephants it was great.
It wS so beautiful . Im a fan of the original and i thought this was was just as amazing!
Good movie. Good story. Honestly don't get why people are hating on this one!
Definitely the best live action yet so please people go see it!!!!!!!!
I loved it and loved the new twist on it!!! I think if you're very very attached to the original, you won't like it as much. The ending is different than the original. Kids may be scared of the realism aspect of the guy being mean to the elephants in the beginning.
Loved it! Do not listen to negative or bad reviews. I love the different story plot from the old to the new Dumbo. Baby Jumbo (Dumbo) is so cute. Tim Burton and Disney are wonderful creators! It was heartfelt and fantasmic! BOO TO the bad negative reviews! YAY TO Dumbo!! <3 Love Dumbo
Fantastic CGI work, especially toward the end. The new story does a good job of connecting to the original while correcting some of it's ethnical shortcomings and nightmares.
My childhood elephant is back!
Loved it. Might be Tim Burton's best ever.
The special effects were so realistic and the story just kept getting better when it began to veer off from the original cartoon
Saw it for a date night and we both enjoyed the movie, especially me who not only loves elephants but dumbo to be specific! Definitely will see it again. Can't wait for the dvd version so I can watch it 24/7!
Loved it. Only thing I didn't get was Colin Ferrell's southern accent. Didn't think it was necessary and sounded too fake.
I LOVE THAT MOVIE VERY MUCH! My friend & I went to see the "Dumbo" Movie & it was a Heart-Touching Movie!
I lot of remember beautiful movie
beautiful story and great casting
Wonderful movie that is well worth seeing
Dumbo was definitely worth it. And too cute for words.
Metacritic
Disney's new Dumbo is one ponderous pachyderm, a live-action remake of the 1941 animated classic with a grim tone and a dead soul. It's astounding that Tim Burton and his colleagues could have created such a downer from a long-beloved source of delight.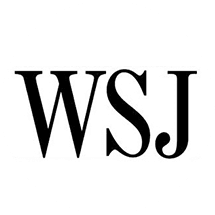 Joe Morgenstern
Wall Street Journal
When that visual leaves a more captivating impression than a baby elephant spreading its ears and getting airborne like a glider, something is definitely off in the balance. The new Dumbo holds the attention but too seldom tugs at the heartstrings.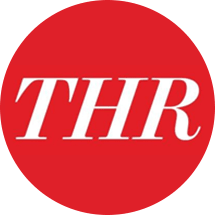 David Rooney
The Hollywood Reporter
This live-action remake of the 1941 Disney animated classic finds the eccentric, inconsistent filmmaker tapping into his career's core emotional themes and, on occasion, Dumbo has the magic and wonder of his best work. (And that blue-eyed baby elephant is awfully cute.) But there remains a frustrating impersonality — not to mention an audience familiarity with his well-worn aesthetic — that keeps the film from soaring all that high.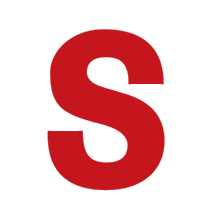 Tim Grierson
Screen International