Atom User Reviews for Dumbo
POPULAR TAGS
#familyfriendly
#kidslovedit
#allthefeels
#mustsee
#greatcast
#inspiring
#greatvisualfx
#fantasy
#<3
#great
#sad
#seeingitagain
#epic
#surprising
#justokay
#datenight
#original
#clever
#mustseebro
#heartpounding
It was so good! The characters were great, the story was inspiring, and the visuals were stunning
Me and my mom saw this and we both loved it! Tim Burton did a fantastic job, you won't be disappointed!
The CGI elephant with no lines is better than the rest of the cast in this movie.
Nowhere near the original! Lacks heart. Terrible acting and WAY too long. Story is very choppy and characters are underdeveloped.
The critics reviews are terrible. Well worth an afternoon out at the movies to see this!!!
I really wanted to love this movie, but the acting by some was pretty bad...with the little girl being the worst. It sucked because she was supposed to he the emotional core of the movie, trying to connect the audience to Dumbo more...but it was just distracting and took me out of the movie. Dumbo hinself was the best part of watching it and that is what redeemed it for me when I would get annoyed.
Dumbo's mom has a weird story line that could have been better, other than that it was ok
Really well done movie. Enjoyed it.
Acting was wooden, making Dumbo feel more real. It was a perfect combo of pathos for a Disney movie (Mother issues) and a Burton film (Daddy issues) but it feels like Burton really phoned this one in...or was overly contained by the mouse house.
Music didn't meet expectations for a Disney movie.
I was expecting more. I wanted to see Timothy (at least more than what they shown) and Mr. Stork and more of the other elephants. I'm a little disappointed.
It made me cry alot and all in my feels.
A bit of a tear jerker. But super cute and heart warming happy ending.
The best part of the whole movie was Dumbo, a CGI elephant that was more interesting than the rest of the cast. There was some interesting ideas going on that by the end didn't pull through, leaving a hollow feeling. Like i said before, I cared more about Dumbo than anything. i just wish it focused mkre on how his abnormal appearance made a connection with the other circus performers, especially the dad. Not a terrible film, just wanted more from it.
truly a touching story that will leave you breathless from the visuals. 10/10! animals live with us on this earth, treat them as such! such an amazing story everyone should know :)!
good movie but kids were bored needed more fun and laughs less drama
Such heartbreaking scenes throughout the entire movie. The last 3 minutes of the movie was the best part so for that reason I gave it a star.
Very slow movie. Not what I expected.
Lots of talking, moved slow.
Not a bad movie, just had trouble getting into it because how different it is from the original cartoon.
Just ok. Not bad, not great.
It was an entertaining movie .
I likes that it had a couple of the original things I missed the crows in a lot of the original things that happened in dumbo but the kids enjoyed it and Dumbo was super cute
Why do characters do things?
Took my 12 year old son -- we both hated this movie. Hate how they had to make it PC about freeing the elephants and having a young girl who is an aspiring scientist (in 1919!). On top of that, the acting was TERRIBLE (especially from Michael Keaton) and it was nothing like the original film. So sad that we wasted $30 on this stupid movie.
I love this movie it was awsome
I took the kids out and they all fell asleep. Wish I could get my money back
We took the grandkids to watch this movie and they begged us to leave after 15 minutes. What I saw was dark and depressing. I do not recommend taking small children to see this movie. We left as it was not getting any better. Dark and depressing.
A lot of young children, under 5 where crying, afraid and parents had to leave. During the scenes of animal cruelty.
Tim Burton remains true to the original film. Some may be afraid to view bc they think he will take it to a dark place, but he doesn't. Family friendly and hits in all the feels! I want to watch it again!
good movie. family friendly.
Best Disney live action remake yet!!!! Absolutely lovely and heartwarming.
Following in "The Jungle Books" steps, instead of "Cinderella", "Dumbo" is largely forgettable adaptation that no one asked for or needed. It's a perfectly fine film with some great performances but for the most part this nearly 2 hour movie feels disjointed and rushed. So much so that I'm concerned Tim Burton fell asleep while directing the movie. Kids might enjoy it as a first foray into this story but any adults hoping this would capture that sense of wonder from their childhood should probably look elsewhere.
The remake of this movie was amazing I enjoyed it with my 4 year old. I will definitely see it again. Shed a few tears
Loved the movie we recommend to watch.My daughter loved it so if you have kids they will love the movie.Get ready to cry.
Loved thia movie! Just like the cartoon version, I cried like a baby during , "Baby Mine."
Tim Burton did and amazing job on his rendition of Dumbo. It had several nods to the original.
Very sad movie but we loved it
Metacritic
When that visual leaves a more captivating impression than a baby elephant spreading its ears and getting airborne like a glider, something is definitely off in the balance. The new Dumbo holds the attention but too seldom tugs at the heartstrings.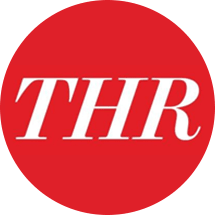 David Rooney
The Hollywood Reporter
This live-action remake of the 1941 Disney animated classic finds the eccentric, inconsistent filmmaker tapping into his career's core emotional themes and, on occasion, Dumbo has the magic and wonder of his best work. (And that blue-eyed baby elephant is awfully cute.) But there remains a frustrating impersonality — not to mention an audience familiarity with his well-worn aesthetic — that keeps the film from soaring all that high.
Tim Grierson
Screen Daily
Dumbo's great skill, flying around a tent in a circle, becomes a little old after it's repeated ad naseam over the course of two full hours. Adorable though he may be, Dumbo's kind of a one-trick pony, in a matter of speaking.