Atom User Reviews for Dr. Seuss' The Grinch
POPULAR TAGS
#familyfriendly
#kidslovedit
#cute
#great
#hilarious
#allthefeels
#mustsee
#lol
#seeingitagain
#adorable
#<3
#inspiring
#greatcast
#clever
#awesome
#greatvisualfx
#justokay
#amazing
#datenight
#notmyfave
Go watch it the kids will love it. Movie was worth it. Original as well with the story.
beautiful animation and movie altogether
The screaming yak steals the show lol
Much better than I ever expected and the musical score by Danny Elfman was top notch. I though the film makers did a great job of retelling a semi-stale story and they included just enough fresh material to keep it entertaining. Highly recommended for a family with just enough new material for mom & dad to enjoy.
This was an amazing movie! Loved it, my daughters loved it, great great movie!
Great family movie. Good movie to kick off the holidays.
It has a great meaning! Especially with all this negativity in this world. I think everyone should go see this.
It was really cute. My two year old loved it.
My son was pretty upset they didn't sing YOUR A MEAN ONE MR GRINCH
The original is way better and at times it felt like the plot was slow to take off and develop. It was cute and had its funny moments.
Great updated family movie.
great movie looking forward to seeing it again
Great family movie for the holidays!
Hilariously funny and so heartwarming!
My son enjoyed very much it reminded me of my childhood
Shows a great lesson to kids
Fun holiday movie. A familiar story with a fresh new look
It was good and great animation
I loved it,it put me in a good mood.
My 12 year old son loved it and my baby loved the bright colors of the scenery. Good movie!
Definitely a family friendly movie. If you've seen the original this isn't any different however, the animation of this movie does make it a bit more adventurous & exciting. Not really a must see but if you're looking for something to get you started for the holidays this would be a start.
Movie was in Spanish and no where did it mention that it would be in Spanish
hey let's make it ghetto and PC.sucked.
Better than I expected; based on metacritic my expectations were low.
Very heartfelt. A must see!
I thought it might be a different story from the original but it is the same. Still excellent!
Yes, the Grinch isn't as "grinchy" as he should be. But it doesn't really take away from the movie. It was well done and we all liked it a lot. We will probably make this a yearly tradition.
Wish I wasn't so exhausted, ended up falling asleep midway through and my friend woke me up 5 minutes after the credits. from what i did see though I enjoyed it so much it was like a lullabye. my friend enjoyed it as well and we'll see it again when I'm not so fatigued.
I love the original Grinch. Watch it every year. But this was even better! I want to see it a 4th time!
So nostalgic. Kept the original movie feel with all the hilarity of the Jim Carey version. Got me in my feels! <3
Nicely done. The animation way great.
It was cute and good little twist every now and again from the original.
absolutely loved this movie! it was so cute and pulled at the heart strings! absolutely loved the ending! will be seeing this again!
I loved it my friend was depressed she's not anymore this really cheered her up!
Very good movie and cute I loved this version of the story
mostly for kids only. found it fairly boring. the grinch wasnt very mean at all.
The process was quick and so easy!!
awsome twist of the grinch
When with low spectations, ended up laughing. I am glad this movie proved me wrong
Kids loved it! Better than the Jim Carey version bc he kinda scared me as the Grinch! Super cute, take the family!
It was better than I expected it to be and was definitely cracking up a few times, then looking around hoping nobody saw me 😂
it was boring. we fell asleep on it half way through it. just not enough to keep us entertained
My Granddaughter love the movie stayed in her seat the whole movie 😍
I prefer the Jim Carrey version or the other animated version but this is okay and enjoyable
Was not as funny or interesting or musically entertaining as previous versions of the film. Even the kids seemed to get bored after a while. But some beautiful visuals made it tolerable.
Nailed what Christmas is about, plus great animation.
Boring nothing like the original it lacked all the key factors the grinch had. Horrible
I enjoyed this retelling as it kept closer to the Grinch of the books and not the overacting you see in the live action version.
Same Story... new personalities
Cute movie, but not as hilarious as the original.
Very different than the Jim Carrey Grinch movie. Didn't expect this storyline. It was a cute movie and my son 6yrs loved it.
The Jim Carrey grinch was better. The music wasn't that great. It was still good .
Pretty shallow, just pretty to look at
I really thought it was a good edition of the grinch
It's no Jim Carrey Grinch but my 2 year old loved it!
Original is still the best
the movie was really gd until the guy nxt to us waz on his phone
had plenty of great laughs, kids enjoyed the movie very much!
only reason not a 5 is because the original is a 5 but my younger kids find original grinch a lil scary. this one harmless!!
Great movie but to many people were talking
I never saw the one with Jim Carrey but I liked this one better because it's closely related to the book. Not crude at all!
Good short movie that does its job. Graphics is good, and since the story is already known to us, what mattered is whether you could sit through the movie. and due to some hilarious scenes, it was defi Italy worth it.
I love this movie but I would've loved it even more if Jim Carrey was the grinch again !!
Just when you think how many Grinch movies can be made, they make one that was funny and heartwarming!
Simple story, but characters are cute
played well on the original with cute twists!!
Brought back many childhood memories. Feel good movie!
Great Christmas movie to see with the kids.
Metacritic
The filmmakers believe they have better emotional beats at the end than what that hack Dr. Seuss came up with—and in the process make the Grinch pathetic and practically groveling.
Frank Lovece
Film Journal International
What the production may have lost in a "nasty-wasty skunk" of an antagonist, it gains in an inspired voice cast (led by Benedict Cumberbatch) and a dazzlingly merry and bright visual palette.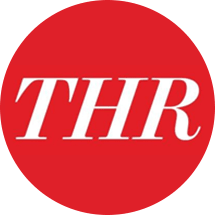 Michael Rechtshaffen
The Hollywood Reporter
The filmmakers preserve Seuss's narrative beats but strain to replicate his whimsical spirit.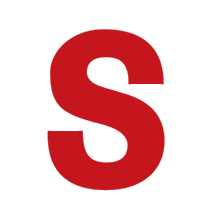 Tim Grierson
Screen International