Atom User Reviews for BrightBurn
POPULAR TAGS
#evilsuperman
#creepy
#intense
#original
#clever
#heartpounding
#greatvisualfx
#leavekidsathome
#great
#brutal
#surprising
#terrifying
#justokay
#mustseebro
#mustsee
#actionpacked
#predictable
#epic
#notmyfave
#greatcast
this was white privilege at its finest.
Great idea but no substance or reason. Brandon Bryers I.e. evil Superman/superpreteen has no real reason for being evil. No plot structure just a bad kid doing bad things because he's bad. Special effects are great but I couldn't get into the movie. There's just no reason for his actions, no ulterior motive, basically there's no point no substance. Save your money and watch something else.
This does not need a sequel a prequel or a spinoff.
Total crap. Don't waste your time or your money.
If what your looking for is evil Superman this is the movie. Effects could be better. Overall very entertaining.
Director is confused! Don't use James Gunn's name to rip off moviegoers!
I wanted to like this movie but there was no character development and just jump scarers. It was pretty much the paranormal activity of antiheroes.
Fails as a horror film, but excels as a DC movie. Best DC origin story film since Dark Knight!
No end game..And Definitely not trying to see a sequel
Ok....weird and no story line whatsoever! Dumb😢
Movie was too short in my opinion. Focused too much on him being evil so its essentially just another "scary" movie with an evil little kid. Wished there was more development and explaination on motivations as to why hes evil other than the one just thrown in by the movie. This is a promising story with potential to become something great. Just hope future movies are thought a little more through and produced with substance.
very unexpected and loved the whole anti-hero theme
I enjoyed the concept but I had horror plots that are driven by grossly unreasonable character stupidity. There's no way people can be this dumb and oblivious, I just wanted them all to die already. One of those horror movies where I'm rooting for the bad guy by default.
It's good but not great a better story would have been good.
Ending was not all that great would've been better if the mom or dad killed him
The movie was just the trailer in longer form. You see everything coming a mile away since its really just an alternate universe take on the Superman myth. But after being disappointed by Avengers Endgame, Game of Thrones, and John Wick 3, its nice to see a movie where you get exactly what you expected. No more, no less.
Way too much hype. Story was told extremely fast. Just wait for DVD
It was just ok. Its a watch once kind of movie. nothing to get that excited about. if they make a sequel I probably won't see it.
If they focused more on a solid story line instead of gore and moments that make you jump then it could've been great. So much potential wasted.
Good and bad.... it's worth it for $1. I wouldn't recommend anyone to spend a regular ticket price for this movie. it's literally of no substance. great just bad AF for no reason given in depth 🤷🏿‍♀️🤦🏿‍♀️
Watch the trailer and you watched 80% of the movie. Hate movies like this.
all the good scenes were in the previews. not really sure what the ending was aiming at .
It was okay. Leaves a lot to be desired.
Original idea, though nothing to do with canon Superman. Terrifying and entertaining. Heads up, very gory movie.
it was okay. majority of the movie was predictable.
Good not great. Hopefully the next one is better
Good premise but could've done better on the writing, the story is great especially considering what they can create going forward but I wasn't a huge fan of writing and character development.
Good concept, but didn't deliver.
Great movie. That kid scared the hell out of me lmao
Okay. Could have been better
what the hell did I watch???... #smh the child did a great job in acting .
Fun concept that didn't outstay it's welcome. Surprisingly good gore.
Great movie, too bad I couldn't hear half the dialogue cause some dumb high schoolers were in the row behind me and they wouldn't stop laughing or talking throughout the movie
while this movie has promise, I felt like it didn't deliver on any act of suspense. But I felt like it could have been a lot worse.
When the good guys don't win it makes things so much better
Good but Could've been great
If Superman grew up to be a twisted evil kid and didn't hold back. Enjoyed it.
Metacritic
It's got more than its share of disturbing sequences, and a string of brutal murders. It's also got surprisingly decent special effects for a movie that was surely made on a fraction of the budget of a DC Comics film. And it has a perfectly cast Jackson A. Dunn as Brandon.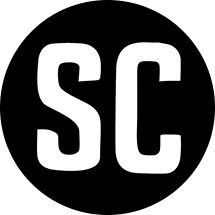 While not exactly original, the premise is certainly effective enough. But Brightburn lacks the visual stylization or wit to elevate it from the realm of the crudely effective B-movie.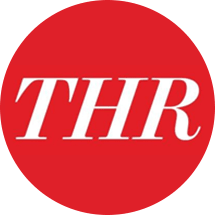 Frank Scheck
The Hollywood Reporter
While we can perhaps be grateful that the superficiality of Brightburn probably kept it from opting to exploit elements of disturbed-kid narratives that have been all too common in our more tragic news stories, what remains is still never terribly entertaining as either popcorn or a bent take on superhero myths.