Atom User Reviews for Black Panther
POPULAR TAGS
#powerful
#wakandaforever
#epic
#great
#blackpanther
#fun
#blockbuster
#mustseebro
#nextlevel
#greatcast
#mustsee
#actionpacked
#amazing
#awesome
#dope
#futuristic
#fantastic
#beautiful
#original
#blackpower
I would give it more stars if I could. Marvel did an amazing job.
I can't wait for a follow up movie
it was amazing, i can't wait to see it 50 more times
My son and I had Extremely high expectations of this movie because of all the talk and media attention that it has been receiving! Let me just say that Black Panther absolutely DID NOT DISAPPOINT!!! It actually EXCEEDED the impossibly high expectations that I had! From the storyline to the special effects and cinematography...definitely a must see! I'm already getting a group together to go back and see it again! =) My only complaint would be about the Regal Springfield Town Center movie theater, but I'll address that on a different platform!
It met all my expectations, did everything I hoped it would. One of the best MCU films yet!
omg this movie was great! can't even explain how great. and Chadwick Boseman Is just too sexy!!!!!
BELIEVE THE HYPE!! This movie just became my all time FAVORITE Marvel movie yet... Black Panther is such a raw super hero. Everything about this movie was on point in all areas. Definetly worth seeing.
This movie is and will continue to make history! I loved every bit of it. As a comic fan I was just excited to be apart of it and my family thoroughly enjoyed it.
You just need to see it!!!!!
The Greatest Superhero movie yet, together with The Dark Knight
Black Panther was everything we thought it would be! Like it was BOMB! You will laugh, scream and cry. This movie was so relevant to the black community and also the world. A must see, like it's everything. I won't spoil it for y'all. I will say this it's deep man and loyalty is everything.
i enjoyed the movie so much i wish i could have been able to watch again at that moment
Did nothing for the marvel universe.
Good movie just boring in some parts other then that it is a movie you have to watch
This movie is just plain FANTASTIC! The visuals were gorgeous, the action was great, and the story was terrific. Just GO SEE IT!
it wasn't a bad movie. I don't feel all #BLACKPOWER, or #BLACKPRIDE. it is a Beautiful movie, but lets face it. Most movie's filmed in Africa are. IDK what I missed, I didn't get a "special feeling" watching this movie, but I thought it was good.
Not very interesting but not disappointing
Awesome movie! I want to see it again and I'm ready for the next one!
Great Movie! It still has it's downfall but nothing major. Lives up to the hype!
Great Movie - stay for the credits!
I didn't care for the CIA agent that was invited into the kingdom... ¯\_(ツ)_/¯
great movie just wish I had gotten better seats
Extremely over budget for the mediocre story line that was a bit over exaggerated at times with misplaced humor
it was too slow so we left it could. be that we was a lil turnt up before we went... this would be more of a Saturday at home with nothing to do type of movie
bad editing, story line lacks any and all tension, weirdly forced narrative but solid performances, killer costume design and soundtrack
don't waste your money on poor script poor acting dull dumb movie with dumb actors that can't act to save their lives
It was a Phenomenal movie ! From the beginning to its end it was captivating !
Black Panther is the Greatest Movie ever created to help Black people discover there power!!! We are originals! #blackpower
This movie is really a must see. Believe the hype it's all that. So creative, exciting, and original.
Top Three Marvel Studios Film
Amazing! If you love marvel MUST see!!!!!
Outstanding and Amazing Movie!!!!!! About time to have a
Great film with a great message that's needed, considering the current political climate.
Love every moment of it 😍😍😍😍 it touched my heart 💜it's a must see for all , my 2year old was entertained the whole time.....Ladies ....Micheal B Jordan 😍 and Chadwick Boseman 😍 Overall Loved it
Metacritic
The actors are all seen to very good advantage. Boseman certainly holds his own, but there are quite a few charismatic supporting players here keen to steal every scene they can — and they do, notably the physically imposing Jordan, the radiant Nyong'o and especially Wright, who gives her every scene extra punch and humor.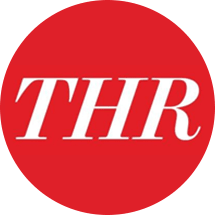 Todd McCarthy
The Hollywood Reporter
Coogler (Fruitvale Station, Creed) has fashioned a slightly more earnest variation on the typical MCU movie — one that is still fun and funny, but also rooted in a desire to speak meaningfully about racism, global culture clashes, and the tension between hiding behind one's borders and helping outsiders in need.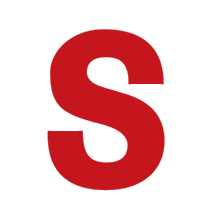 Tim Grierson
Screen International