Atom User Reviews for Yesterday
POPULAR TAGS
#clever
#lovestory
#original
#datenight
#music
#greatcast
#great
#familyfriendly
#mustsee
#hilarious
#entertaining
#allthefeels
#inspiring
#surprising
#seeingitagain
#smart
#indiehit
#justokay
#<3
#predictable
Finally a creative, fun, happy, clean film with excellent wit, cast, and music. Absolutely loved it. Going again tomorrow.
Garbage. Disrespectful towards The Beatles and anyone who knows anything about screenwriting. S**t.
Must see for Beatles lovers, fun for everyone. Two interesting twists I didn't see coming.
Just lovely, and whereas I figured it would have some humor, this was generally far funnier than I was expecting. Also, for type of story that is generally predictable, there were two genuinely unexpected moments. Very sweet and fun movie.
Movie just wasn't good. You watch the trailer and there seemed to be so much potential in it but most of the clips in the trailer wasn't even in the movie!! They had great potential for this movie but absolutely ruined it by turning it into a love story, like CMON!!! They never even finished a whole beetles song, and the beetles main songs were not in it such as yellow submarine and come together. It was a very big disappointment
Loved this movie so much , original and worth the watch .
Wonderful! Going to see it again
I was so looking forward to seeing this movie. How could you not with the entire world never hearing of the Beatles and their great music except for one down and out person. The premise was outstanding for a romantic musical comedy. Unfortunately, within a half an hour the entire movie comes off the rails as it disintegrates into a boring , by the numbers, predictable "how did they completely ruin this movie!" Avoid.
I was not planning to see it and then a friend wanted to go. I'm so glad I didn't miss it.
A fun story backed by the greatest songs ever. A lovely tribute to The Beatles and a true treat for Beatles fans! Loved it!
Unexpected story and enjoyed the Beatles music.
I'm not sure what to say except, "meh." It was cute, but I felt like it tried too hard. Ed Sheeran was funnier than Kate McKinnon who couldn't decide on a character. Which sucks because I'm usually a fan of hers. Lily James and Himesh Patel did an awesome job and were very believable in their role, but I still can't go above 3 star.
Excellent movie.! It was a lot better than I thought it would be.
Charming, Lovable..... Meeting a John Lennon that didn't die and seeing him as if he was alive today was Just a Perfect Touch for us Beatles Fans who always wonder what if - Happy Ending reminding us that the World is a Better Place with the Beatles Music in it !
Great sing along. Wonderful.
Loved it! Music was great!
Great movie! Will see again!
You will enjoy it very much
It was exactly what I expected. Saw it because of The Beatles. What's nice is, another generation is exposed to the timeless music The Beatles created. Will I be seeing the movie again, probably not, but I will continue to listen to The Beatles!
A must see for Beatles and want to be Beatles fans.
Super well done. Will make Beatles fans remember why they love the Beatles. Along with making new fans!
Loved that it was a clean movie without bad language!
cute show, unexpected story line. very enjoyable.
Ed sheen was awkward choice. And the bus made the world forget about the beetles and everything didn't make sense
Really liked the concept, was looking forward to a sudo-Beatle experience. Story good, but just didn't ring my bell!
Although the movie is a bit predictable and forced, it is successful in bringing a message across that I think is getting lost too often today. Mostly great music and an interesting "cameo" that somewhat blew my mind, but was handled nicely. Not nearly as good as "Love Actually", which is my favorite movie of all time.
The story is a bit far fetched but if you're a fan of the Beatles music, that's what it's about. I loved the music, acting Ok.
Worst movie I have seen in a long time
Funny but not hilarious🤙🏻🇺🇸
Such an original story, I loved every moment. Himesh Patel is absolutely amazing!
I really enjoyed this movie, it was funny and sweet!
Sooooo, it was cute. I did like that it didn't take too long to get to the whole plot of the movie. However, it was extremely mediocre. The characters were lovable and the acting was decent. I thought there'd be a little more respect paid to the intricacies of the music but I suppose it was as deep as its surface. There's no way the movie should have been that long though (gimme a break). Predictable date movie sure to get the guy/girl a kiss goodnight. It was pretty much what I expected so in light of that I suppose it didn't disappoint. ***
OK Movie, Story line... Music was awesome....
Great movie concept just don't try and overthink it, lead actor can really sing and his acting was great too
A fun movie, lot of great music.
Finally, an original idea from Hollywood
The movie brings back the Beatles music into our world. Everything else is forgiven.
What a wonderful surprise! A totally fun and inspiring movie, a great tribute to the Beatles and their import on the music world--and Britain--wrapped up in a really sweet love story. Loved the cast, the songs, and using "Hey Jude"--all 7+ minutes of it--as an end credit song. A wonderfully written and produced alternative for the summer.
Metacritic
Yesterday isn't really about the Beatles. It isn't about art, or career, or cultural context, or the music business, and it's only about "love" inasmuch as Hallmark cards and McMansion word art are about love. It isn't really about anything.
Yesterday is a film we're all familiar with, for better or worse.
Fionnuala Halligan
Screen Daily
Neither a no-nonsense delight like She Loves You nor the White Album-style head trip its premise might suggest, it's more of a Yellow Submarine sort of film: crowd-pleasing and sometimes enjoyable, but pretty damned dumb when you stop to think about it.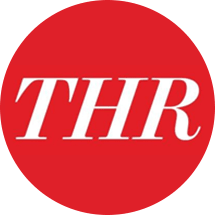 John DeFore
The Hollywood Reporter