Atom User Reviews for Wrath of Man
POPULAR TAGS
#actionpacked
#intense
#greatcast
#clever
#great
#mustseebro
#seeingitagain
#mustsee
#smart
#epic
#datenight
#leavekidsathome
#blockbuster
#heartpounding
#surprising
#greatvisualfx
#original
#predictable
#justokay
#revenge
It could have been better.
You should know how Guy Ritchie films are before you watch this film. It is a good 2 hours for someone that wants their movie to just be a movie.
Did not expect that WOW 👌💯
Super odd movie lines throughout the movie, almost too cheesy. Kind of ruined the vibe!
GREAT MOVIE!!!!!JASON STATHM IS AMAZING!!!!!!! Guy Ritchie really outdid himself. this movie is very well written and has a lot to look forward. if you like John wick you will love this movie!!!!!
It's the exact shot out movie you think it's gonna be but with a twist or two.
I'm a Jason Statham fan 100%. took the bf for a date night and even he enjoyed the movie. might own it when it comes to DVD
Statham's character and performance represent an evolution of the "unemotional killing machine" character type in that, far from being a smart-talking pun-factory, a la Schwarzenegger ("Stick around!" after stabbing someone), his character is clearly deeply traumatized and troubled, offering the character a greater portion of depth than an Arnold or a Clint. He is closer to Nick Cage in "Con Air." Highly stylized and well-made, you get the feeling that director Guy Ritchie wanted to have more fun in the dialogue, ie "Lock, Stock, and Two Smoking Barrels" or "Snatch," but restrains, or retrains, himself to produce a dark, humorless, and almost completely heartless crime drama film that moves so quickly and fluidly that a few lapses in plot logic go by the wayside in service, not to a mind-boggling, jaw-dropping conclusion, but to the outcome we all know is coming: when Statham murders all the bad guys. Altogether, an entertaining movie, missable, but rewarding.
Jason statham never let me down
Came into the movies with medium expectations. I loved The Gentlemen, and was hyped about another Guy Ritchie film. Started off slow but built on and on and did not let you go for a moment. The final act was god their action. The story is based on cash trucks but after the second act, the film shows its true nature. The entire cast really nails this movie.
was a good movie but slower than normal for a Jason Statham movie that's normally action from start to end
Loved the whole movie! Great action and storyline! Love Jason stathom
The duologue was so bad we were laughing in our seats. If you like Jason Statham then you know what you're getting.
Great acting, I liked the music, pretty intense
Man this movie was [email protected]$$, probably one of the best movies I've seen in a while.
The movie could have been better than the trailer made the movie look good story great action music was good
it was a good movie could have used more action but still good kinda like GTA
Slow, leaving lots of loose ends and felt like four different unresolved stories. What a mess.
Great movie but hard to follow.
Jason Was A Beast in this
Good movie but really missed out on Jason Statham's martial arts background.
awesome film style by Guy Ritchie
Very intense. Was really enjoying it until the end when it took an unexpected turn. Still liked though.
I expected much more ,but I guess covid-19 effected everyone s taste too .
Awesome movie for sure. I enjoyed the plot and the ending was not over done.
Very predictable from the start of the movie. Could have been a lot better. Should have waited to see this at home.
A little convoluted and familiar, but decent enough for one watch
I enjoyed every bit of the movie. It's a must see.
If you are in a position to go back to the movies - select another movie.
Such a great movie. It kept me thinking and guessing ! Great cinematography as well
Jason did a lot of shooting instead of his normal hand to hand combat. Somewhat of a let down in that aspect.
The end was disappointing...expected more revenge and mayhem!!
Metacritic
One unfortunate effect of the jumbling is that it cools off Statham's slow-boil performance, and prompts us to question the logic behind H's plan.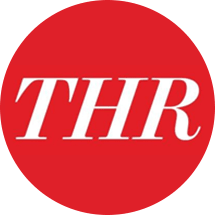 John DeFore
The Hollywood Reporter
While there's no denying the picture's ferocious forward momentum and skilful execution, the empty swagger leaves the whole enterprise feeling a bit mechanical — a heist without the faintest whiff of escapist pleasure.
Tim Grierson
Screen Daily
Taken on its terms, the movie isn't terrible strictly as mindless escapism. But beyond the most basic, visceral thrills, Wrath of Man's bitter fruit yields a slim harvest.