Atom User Reviews for Wonder Woman
POPULAR TAGS
#awesome
#girlpower
#epic
#amazing
#great
#fun
#mustseebro
#blockbuster
#nextlevel
#wonderful
#bestdcmovie
#fantastic
#loved
#emotional
#good
#<3
#surprising
#plottwist
#smart
#original
I am very proud and privileged to be able to experience a landmark in film. Patty Jenkins helmed the first Wonder Woman film ever and she brought out the best DCEU has to offer so far. Gal Gadot was amazing, she's truly cemented in the role. This film sets itself apart with great distinction from the other films in the universe because it has HEART. Very well paced and great action set pieces. Go see this and be a part of history.
This movie was freaking awesome!!!
Pretty good. DC getting better for being a late bloomer.
I love what Wonder Woman stands for and what she believes in. It's touching 💓
One of the greatest movies to hit theaters in 2017!
A Good superhero/heroine Movie, a B+ Movie for D.C.
I could have waited for it to come out on DVD.
Bad acting! Should have developed the characters more!
venue had screen issues & could not start movie.
Good special effects, slow moving and I had much higher hopes for this movie. So glad I got my tickets for $4 from TMobile!
The movie tries to do two things at once and fails at both. Half of the movie was redundantly an origin story that would have been better as a story instead of being intertwined with the plot. the CGI and the fight scenes could have used a lot of work but the Gal Godot was an excellent actress.
I paid $4 for my ticket, totally worth it. Gal Gadot and Chris Pine were great together. Better than B v S
I like it was a lot of action
I liked this , however; little cliche with characters , but did enjoy the hardcore women attitude
Wow the best mobile i have seen this usar so far
The actors and actresses were creat the storyline of the movie dragged on though.
Definitely the right steps for DC. only complaint is, stop watering the epic final battles down.
Good movie, a little predictable. But it was decent.
Awesome come up story but focused a little too much on Diana's looks..didn't take away from the story, nonetheless it was still distracting. But I would see it again since it was an above average DC movie!
The first really great film of the current DCEU.
Disappointed with some of the special effects early in the movie,were better later but this is the type of movie you expect quality throughout
Nothing to write home about; acting not believable. Supposed to take place in history -American accent from Steve (supposed to take place in the 20's) doesn't fit. Movie too long.
Love how a woman is leading in a super hero role!
Gal Gadot is amazing. The end.
DC finally arrived. Took them long enough.
I wish Aries was just left as a metaphor.
No hashtags....go see this. Absolutely amazing and it depicts the horrors of war from an innocent point of view
Dissapointed. They tried way too hard.
Very well thought out movie. CGI was great. Great backstory.
no character development, some good action scenes overall not worth the money
Excellent movie. Great performances and action. Gadot shines as Diana!! Looking forward to seeing her play the role for a while.
Not nearly as good as the other comic book movies.
Wonder Woman was absolutely amazing! I was surprised and delighted to find that it was way better than my expectations.
Could have done without all the slow mo, but still wonderful.
Better than any of the previous DCU films, but it is all over the place. War isn't the answer? Okay, so we solve issues with violence. Characters were introduced with little to no conclusion. If the answers are in the blu-ray director's cut then it was poorly edited/constructed.
Metacritic
Though the action...sometimes has a slightly distracting video game feel, it's often stirring stuff, and it's skillfully integrated into the developing relationship between the title character and her mortal man.
John Hazelton
Screen Daily
As with all comics-based extravaganzas, brevity is anathema to the Patty Jenkins-directed Wonder Woman, and it doesn't quite transcend the traits of franchise product as it checks off the list of action-fantasy requisites.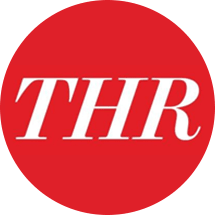 Sheri Linden
The Hollywood Reporter
Wonder Woman is exciting, romantic, funny — and my favorite DC Extended Universe movie to date. With her courage and strength, Diana sets an example for everyone she meets, and she holds fast to her ideals even under great pressure. With any luck, she'll provide similar inspiration to the directors of the DC Extended Universe in the years ahead.