Atom User Reviews for Wonder Woman 1984
POPULAR TAGS
#great
#actionpacked
#inspiring
#mustsee
#epic
#allthefeels
#blockbuster
#seeingitagain
#intense
#greatcast
#familyfriendly
#justokay
#greatvisualfx
#datenight
#lovestory
#slow
#notmyfave
#fantasy
#boring
#predictable
I loved Wonder Woman 1. With that said as good as the first one was that's how awful WW84 is. It was slow, tedious and boring. When the action finally comes, if you're still awake, it's laughable. You feel absolutely nothing for any of the characters; not even Wonder Woman. They repeat the same scene MAKE A WISH over and over. It was so bad I was waiting for Jiminy Cricket to appear to put me out of my misery. The one good thing about this flick is no studio in their right mind would ever make another sequel. My advice? If you plan to come take NODOSE before arriving. If you have insomnia then this is the ticket for you if you wish to catch up on some ZZZ's. Avoid at all costs. You've been warned.
It could have been better. Some great stuff, that could have a better storyline. Now she can fly? Please, she's not Superman, why do they have to do that?
It was so boring and it seemed like it was a princess movie
it was worth the wait. by all means see it on HBO max or n theater . u won't b dissapointed.
Extremely boring. Save your money.
I enjoyed this movie. I believe most people will enjoy it.
great movie worth the wait awesome wisdom i am willing to watch again
save your money. The story is all over the place and special effects are laughable
we waited forever for this but it was awesome
I think there was more hype in the previews than the actual movie itself. When the action scenes did happen, they were good, especially the Wonder Woman and Cheetah scenes. The storyline dragged a little bit. Stay til the end for a pleasant surprise. Definitely what I expected from a sequel after a long wait. I would watch it again.
Terrible movie from my opinion, sorry line and bad acting all around... sadly disappointed
Kristen Wiig was probably the best part of the film, but Gal Gadot is an overrated actress. The plot was dumb and didn't fit in with continuity established only 3 years earlier. I want those 2 1/2 hours of my life back!
The movie was weak in every way. The story was weak. The acting was weak. CGI was weak. Action was weak. I had high hopes because the first one was so good. I was highly disappointed with this one. About an hour in, I was ready for it to be over.
Underwhelming and a disappointment after the first WW movie. Save your money and see it at home or simply skip it all together. You'll be glad you did.
great movie ! overall sad story but not too shabby
The 80's well represented!! Love every minute!!!
Gal Gadot does it again! Amazing!
A little long and not enough action.
Good back ground score beautiful gal gadot. Handsome Chris pine
Save your money first one much better
Overall the movie was good, just thought the ending could have been better!
Hope movie to belive in humanity again
I Loved This Movie So Much
Boring plot, terrible CGI, and not enough cheetah
Not as great as the 1st one but still good. Really liked the growth of her powers. Will see again.
Had more romance than I thought it would, just depends on what you're into. I, personally, could've used more action, but I would say this had equal parts romantic, action, origin detail, and effects. I actually really liked how they designed the Cheetah character when she went full feline, very cool. Kristen Wiig did a better villain than I thought she would. WW DOES fly in some adaptations, so not sure why some folks were surprised at that.. no different than the movie adding the Invisible Jet. She actually "glided" more than "flew", using the wind to her advantage. The artifact behind the plot was an interesting way of bringing Steve Trevor back into the movie. Of course, the cameo by Asteria, the wielder of the golden armor, within the end credits was PERFECT! Note: not after-credits scene.
It's way better than the first. A sequel that doesn't fall short of expectations.
first movie we've seen since theaters opened back up in California. Very fun and worth it!
it does not compare to the first movie. Lacked character development, a lousy script. Wait until it is free on Netflix or rewatch the first movie, which is really so much better.
Cool movie, more for a girls night tho, not alot of action, but wasn't bad
Great to see at the theater! Odd but entertaining
when it comes out on tape I'm definitely buying it or I'm coming to see it again in movie theaters I love it
Horrible plot and Wonder Woman CAN'T fly!!
it wasn't the total mess i was reading about. not as stirring as the first movie but not completely "meh". gal is a beauty but they need an iconic wonder woman villain portrayed by a powerhouse actor to really make her shine.
Totally inspiring, uplifting and satisfying! This film transcends the greatness of the first and delves into the humanity of Diana Prince and how very deserving she is of her godlike status.
A little disappointing because we loved the first WW: This one was definitely not on the same level... Although not a bad movie, this second installment was a bit "cheesy". It had some good action sequences though with some comedy thrown into the mix.
Metacritic
Pretty much everything in Wonder Woman 1984 that's not an excuse for a Gadot and Pine reunion flops. That includes both of its villains.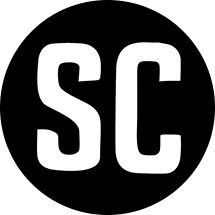 There's still a lot to love. Gadot remains a charismatic presence who wields the lasso with authority, even tethering lightning bolts in some arresting moments. However, I missed the more hand-to-hand gladiatorial aspect of so many fight scenes in the first movie.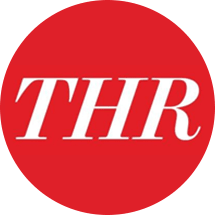 David Rooney
The Hollywood Reporter
Wiig is terrific, but there's just not enough of her. It truly is a wonder to see an A-lister like Chris Pine embrace the traditional female support role of the pretty sidekick so winningly, while Gadot is as smooth as silk and never less than watchable. The team is there, but this is most definitely a sequel.
Fionnuala Halligan
Screen Daily