Atom User Reviews for Wonder Park
POPULAR TAGS
#familyfriendly
#kidslovedit
#inspiring
#great
#allthefeels
#fantasy
#mustsee
#hilarious
#<3
#splendiferous
#cute
#justokay
#clever
#greatvisualfx
#original
#lol
#notmyfave
#seeingitagain
#greatcast
#surprising
Glad it was only 90minutes long
I definitely appreciated that It's an original IP because so many movies now are rehashes of old stories. But the movie is too short (1:15?). They spent a good bit of time building the lead girl character (June), but not any of the supporting characters in the Wonder Land universe. I think an extra 20 minutes spent fleshing out the supporting roles would have rounded out the film so that you cared more about the characters would have been better.
Took my 3 year old for her first movie in a theater , it did not keep her attention at all. Personally I found it to be pretty boring as well, the voices for the characters just didn't match, the casting wasn't very good, especially Greta the pig. Then again, I'm a 46 year old man so take my opinion with a grain of salt
Don't see this in the theater. So boring 2/4 of is fell asleep. Someone was very high making this movie. Creepy little dolls wanting to evil things.
Most of the movie was sad. I didn't really like it for the kids
Was cute but a little too dark for the audience it was geared towards. The chimpanzombies were pretty creepy, reminded me of Gremlins-gone-bad and the whole movie had almost an Inside Out feel. I liked it but not a favorite, watch all the time kind of movie. It wasn't as funny as I had hoped...maybe one theater laugh in the whole movie so that was kind of a bummer.
My kids enjoyed it. I thought it was cute. I did tear a little. I'm not sure if my kids were sad when she finds out her mom is sick. But it's a reality that could happen at any time so kids should see it!
Boring and sad my kids hate it
Went to see it with my mom, we both enjoyed it.
this is a movie with purpose. great conversation with my kids afterwards.
Bland characters no story confusing movie overall
LOVED THIS MOVIE.... MY 11 YR OLD LOVED IT TOO.
I've had some personal struggles at home with myself. From image to using my imagination. Something I use to use frequently. My nephew picked this movie out for us to watch and it helped pull me out of this dark hole I've been stuck in. It opened my eyes and gave me some inspiration. Something I haven't felt in so long. Wonder Park was a very heartfelt family movie about never growing up, to always stay creative, even if you feel you may have lost it from the one you love.
I wasn't expecting it to be so sad. Just a warning to parents thinking it's a fun uplifting movie. while it is cute, it does circle around a little girl battling her depression. Worth seeing and starting a conversation with kids about depression.
My 8 yr old daughter loved it ☺
kids absolutely loved it! i can see wonderland birthday parties in the future. 😀
As a parent it is a good watch for kids but as a parent who has a great imagination an everything the movie is really good
great movie for the kids.
Good over all, but story line had gaps.
I found Wonder Park to be a feel good family friendly movie
only movies my 8 yr old daughter watched until the end 🤩🤩
Cute movie a little slow an emotional. We took our 5 yo and 3 yo.. 3 yo wasn't into it much.
Loved it! Never seen anything so SPENDIFEROUS before. Would recommend seeing.
Made me crack up! Also Gave The Us The Feeling that impossible is nothing when it comes making a dream come true!.
Great movie, story line is perfect. Kids loved it!
it was an funny and Awesome movie me and my friend liked it.
my daughter loved it that right in the movie theater she was asking me to take her to Wonderland
My kids loved it such a great movie!!
Nicely animated. Imaginative story. The mom's illness was heartfelt but was a downer in an otherwise enjoyable movie.
I loved the story line behind the movie but did hear a comment from my son that the movie was too short
Loves watching it with my daughter
Took my 2 year old son to see this movie! We both really enjoyed it. I'd watch it again and I'll definitely buy when it comes out on dvd. The story line was great. It was very relatable!
It was pretty good and it wasn't that bad. The only problem is that the plot wasn't so good.
Not a very long movie, my 6.5 yr old was scared at some parts, bored at others, but overall we both walked out thinking it was good. I think it had a good message it was trying to teach.
we took our 5 year old son and he was interested in the movie, he said was sad, obviously at the end he was happy.
Not a memorable movie but my 4 year old son and I had a good time. Not nearly enough humor and at times felt like a bite off inside out. All in all it was just like 75% of the other kids movies that have come out in the past 10 years. Fun and interesting but not something you'd wanna spend theater ticket money on. Wait for DVD.
My family and I loved it!!!
Definitely a family friendly movie. No sex and violence. Would purchase movie when it comes out.
Wonderful film for children and cute/funny enough to entertain the parents. Younger kids will appreciate this movie more than the preteens, but a good one for the whole family to watch on a Sunday night just after dinner. Wonderful time.
childish, very recommended for family movie times with kids. had original story and idea to show and share to kids. and it's less than 1:30 hours.
My 7 year-old boy and 4 year-old girl love it and didn't want to leave as they wanted to watch it again.
no really story. one and done type of movie
great movie for the whole family.
Great family movie however I expected more. The movie does have some sad moments pertaining to child depression, however the movie has a great hidden positive message for children. For adults it will be hard to keep your eyes open definitely have seen more entertaining cartoons.
Slow, but the kiddos enjoyed it
The movie was really good, my family and I enjoyed every bit of it. Although some scenes were a little too deep for my younger ones to grasp, however it made them see how important family is. It showed independence as well as how to be creative.
it had its moments of slow because my 6 year olds were bored. the 8 year olds were very interested. I enjoyed an original cartoon and was touched by the story. I shed a tear or two. loved it!
This movie put into picture what I've felt since losing my close friends to cancer. My children know what I've gone through and it hit them too. Very emotional, but inspiring.
Not for children under 8. becomes sad, scary and depressing 1/3 of the way into the movie for little ones.
Very inspirational, realistic & funny!
My girls loved this movie
It was touching, my kids were sobbing but they loved it! I came home to lots of kisses and hugs!
Metacritic
Wonder Park feels like the kind of mild attraction that younger kids might enjoy when it hits secondary platforms. It's just not an adventure that's worth the price of a ticket or standing in line to see.
Like so many animated movies these days, it buries its ideas in a visual and aural cacophony of frenzied action sequences designed to engage the shortest of attention spans.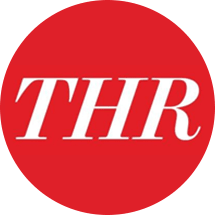 Frank Scheck
The Hollywood Reporter
As far as Wonder Park goes, it's basic, but not condescending. I especially appreciated an important addition to the finale that deals with how children should handle their feelings with balance and moderation.
Oktay Ege Kozak
Paste Magazine