Atom User Reviews for Wonder Park
POPULAR TAGS
#familyfriendly
#kidslovedit
#inspiring
#allthefeels
#fantasy
#great
#mustsee
#hilarious
#<3
#splendiferous
#justokay
#greatvisualfx
#clever
#original
#lol
#seeingitagain
#notmyfave
#boring
#greatcast
#cute
Glad it was only 90minutes long
Most of the movie was sad. I didn't really like it for the kids
Took my 3 year old for her first movie in a theater , it did not keep her attention at all. Personally I found it to be pretty boring as well, the voices for the characters just didn't match, the casting wasn't very good, especially Greta the pig. Then again, I'm a 46 year old man so take my opinion with a grain of salt
Was cute but a little too dark for the audience it was geared towards. The chimpanzombies were pretty creepy, reminded me of Gremlins-gone-bad and the whole movie had almost an Inside Out feel. I liked it but not a favorite, watch all the time kind of movie. It wasn't as funny as I had hoped...maybe one theater laugh in the whole movie so that was kind of a bummer.
Children see positive family interaction supporting awesome themes: creativity, imagination, team work, STEAM (science, technology, engineering, art, math), working through emotions, separation anxiety, friendships, to name a few.
Don't see this in the theater. So boring 2/4 of is fell asleep. Someone was very high making this movie. Creepy little dolls wanting to evil things.
Boring and sad my kids hate it
Hard to rate this one, the trailer makes it seem like a kid move, but hits on deep themes like loss and depression. Sort of like Inside Out or Up, pretty serious theming, but great world building and visuals.
This movie was so cute. It gave me all the feels !! Can't wait to buy it
My 6 year old was grabbing my arm half the movie because it was full of depression and anxiety with no comedic breaks.
For once could a kid have healthy parents? Boring , dark and depressing
loved it and had me laughing
I wasn't looking toward going to see an animated movie but I absolutely loved it I think I actually laughed more than I have in two years!!!! Thanks for the movie Atom !!!!
I hope dis movie bring back part 2 of dis movie bec I love it
Little girl mother, get sick think cancer, has to go away, girl gets depresion, act out OCD, should come with warring. do homework!
Kids and hubby watched the entire movie. We loved it
Super cute movie, lots of funny moments, would recommend to anyone.
Great story! Encourages kids to not give up when things are bad!
boring, we both wanted to walk out. empty theater, now we're now why
Such a fantastic movie! Can't wait to buy it!
Coincidentally my kids grandmother was put in the hospital a few days prior so this movie really helped them talk about how they felt and open up to me. I loved that they connected to it
Cute movie with some interesting themes. I liked the realness of emotion and tenacity of the main character. The dad character left a bit to be desired - he didn't come across as very comforting.
Very predictable storyline for adults but kiddo liked it...
Little loud for small children. Movie was great!
It has super sad undertones. The kids liked it well enough. DVD rental for sure. Was not worth the movie theatre thankfully we got the $5 ticket deal.
My three year old loved it. Lots of fun scenes in the park.
I absolutely loved this film. I thought it was super cool and different. The film was absolutely beautiful. The colors the story it was just amazing.
Cute movie that made our family outing fun. We didn't expect the tearful moments, but that just added to what we all thought was a good movie that hit home for each one of us. JuneBug inspired confidence, mom was loving, dad was funny & kept it real and all other Wonder Park characters had their own cute personalities. Add in some popcorn and yummy slushies and you have the making for a perfect family activity.
Cute movie, I feel they should have somehow incorporated why June's mom was sick.
My kids thought this movie was just okay, They said the mother was there at the beginning then you didn't see her until the end., again. Said, it was clear "why". Also said, the movie seemed to be all over the place. How, it was funny.
Definitely not what I expected with the sad story line, but overall a great movie. Slow here and there, but great/fun story.
I love the route they took with the story. I was not expecting how deep the story went. It was great.
Not enough music. I think for 6 years and older
Awesome kids movie! Fun and funny while taking you into the world of imagination. Highly recommend it
This was a very good movie and I recommend it for you
My three year old enjoyed this movie so much
My kids enjoyed it. I thought it was cute. I did tear a little. I'm not sure if my kids were sad when she finds out her mom is sick. But it's a reality that could happen at any time so kids should see it!
Horribly sad, my kids didn't like it. 10 mins into the movie you find out the mom is super sick. Ruined the movie for my kids from that point on.
Thought it was ok. Story dragged a bit bit kids enjoyed.
Dark undertone for kids under 6. Felt rushed but adults will understand the plot. This movie is no where near the level of Inside Out.
Very family friendly movie!! super cute
I was not expecting much from this movie but it was AMAZING!! So inspiring for little ones and a lesson to learn for us parents! LOVE LOVE LOVE!!!!!
I was cracking up so hard at that bear boomer
Cool movie and nice history
We were able to see this movie and my 8 year old loved it. On the ride home she explained her take of the story and she was very happy about the ending. It was original and had a good message through out.
This was a great movie with much more depth than I expected, while still keeping my 6 year old completely engaged the whole time. Great movie for you and the kids!
Great for kids but something about it felt like it still needed some editing. It's definitely not a summer blockbuster type, definitely fits right into Dumpuary. Still, it was fun to watch.
Metacritic
Like so many animated movies these days, it buries its ideas in a visual and aural cacophony of frenzied action sequences designed to engage the shortest of attention spans.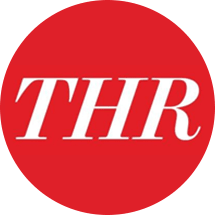 Frank Scheck
The Hollywood Reporter
Instead of an instant classic, we get a noble effort. We need more of those. This is a bright and earnest attempt to craft an on-screen fantasy for modern kids, with a practical moral that anyone could appreciate.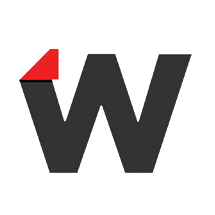 As far as Wonder Park goes, it's basic, but not condescending. I especially appreciated an important addition to the finale that deals with how children should handle their feelings with balance and moderation.
Oktay Ege Kozak
Paste Magazine