Atom User Reviews for Wonder Park
POPULAR TAGS
#familyfriendly
#kidslovedit
#inspiring
#great
#allthefeels
#fantasy
#mustsee
#hilarious
#<3
#splendiferous
#cute
#justokay
#clever
#greatvisualfx
#original
#lol
#notmyfave
#seeingitagain
#greatcast
#surprising
Glad it was only 90minutes long
I definitely appreciated that It's an original IP because so many movies now are rehashes of old stories. But the movie is too short (1:15?). They spent a good bit of time building the lead girl character (June), but not any of the supporting characters in the Wonder Land universe. I think an extra 20 minutes spent fleshing out the supporting roles would have rounded out the film so that you cared more about the characters would have been better.
Took my 3 year old for her first movie in a theater , it did not keep her attention at all. Personally I found it to be pretty boring as well, the voices for the characters just didn't match, the casting wasn't very good, especially Greta the pig. Then again, I'm a 46 year old man so take my opinion with a grain of salt
Don't see this in the theater. So boring 2/4 of is fell asleep. Someone was very high making this movie. Creepy little dolls wanting to evil things.
Most of the movie was sad. I didn't really like it for the kids
Was cute but a little too dark for the audience it was geared towards. The chimpanzombies were pretty creepy, reminded me of Gremlins-gone-bad and the whole movie had almost an Inside Out feel. I liked it but not a favorite, watch all the time kind of movie. It wasn't as funny as I had hoped...maybe one theater laugh in the whole movie so that was kind of a bummer.
this is a movie with purpose. great conversation with my kids afterwards.
Boring and sad my kids hate it
Went to see it with my mom, we both enjoyed it.
I don't think it was a great movie for kids. Very dark and sad and I even heard a few of the younger kids crying. Didn't show enough of the amusement park and happy times. Did the mother go into the hospital or rehab?
My 5 year old granddaughter said it wasn't the best movie ever (5) but it was a little better than average (3).... so she rated it.
Cute, but thought it would be a little better. My husband and I rated it a 3 but both my kids gave it a 5 so that's why we went with 4 stars. Not amazing, but definitly enjoyable.
It was just fair. I wouldn't say it was boring, but the story was predictable and lacked character development. There were a few children in the theater that the movie struggled to keep their attention. I would recommend paying no more the $5 for this or waiting until it's on cable.
I was expecting a lot more from this movie. After the movie ended I asked my daughter what her favorite part was and she said "meh". It was a sad movie that just kept on playing on the sad parts throughout. I fell asleep about halfway through for a few minutes which is a rare occasion for me with any movie. It only had a couple funny parts which is uncommon for a kids movie.
My daughter and I saw it last night and it was wonderful! We laughed, and I fought back tears. Highly recommended!
Kids movie in which nobody laughed the entire movie. Something is not right about that....#NOThilarious
Good movie for the family night out!!
My son loved all the animation. And he is 8 years old. Than you.
Weird with the mom getting sick, leaving. Why did they have to go that direction?! A little slow.......I can see why the critics haven't liked it either.
by the preview, i wasn't expecting to like it. i was surprised. it was full of action, emotion & laughs. the worst part of movies is when they hit a slow point. this movie never did. it stayed on it's toes. the story was original & inspiring.
So short! So little happening!
It was really good! Alot deeper than you would expect.
Easy and a gt reat deal. The movie was cute with a ton of symbolism.
I took my 3 year old son to see it and he has had nightmares ever since. He was terrorized by the zombie monkeys. Not a great choice for younger kids.
Not as the previews made it seem.
It was okay, my child was into it but not like I'd hoped. I used the promo to get tickets for $5, I dunno if I would of paid full price to see this, but it was decent.
I appreciated the diversity of the children, didn't like the plot. It just wasn't good. my 5 year old turned to me and said she wanted to leave, so we left🤷🏽‍♀️
Visually great, but plot felt rushed.
My 5 yo wanted to leave, scared 😱 of the little zombies destroying and causing harm to everything and everyone.
Great family movie! My kids really enjoyed it.
It was good and had a great message but it was a little dark with the chip zombies. My 5 year old got a little scared.
I wish they would leave the adult shock factor out of every movie. or at least make the trailer so you know what your taking you child to.
Personal enjoy the movie. I think kids with love it.
This was a really good kid friendly movie.
Really good movie to watch with kid!
I was impressed with the animation, but not so much the story. It had a good message but the pacing of the movie was subpar. Kids will enjoy it.
It's emotional and a great way for kids to start their imagination
My son enjoyed it. Could have waited until it came out on digital.
My daughter loved it and the characters were courageous and intelligent. It's not your typical insecure princess movie.
Great movie. I was not expecting to really be entertained by a kids movie, but it was a fun movie.
Metacritic
Imbuing a story like this with issues of grief and trauma can be a good lesson for kids, but it just makes the whole affair that much less splendiferous and that much more solemn.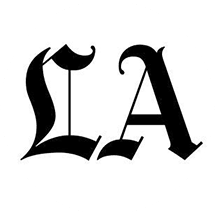 Katie Walsh
Los Angeles Times
Older viewers are more likely to appreciate the film's intentions than fully embrace the story and its characters. Kids, on the other hand, will probably enjoy the frenetic action sequences; plucky heroine; cute, talking animals; and colorful visual representations.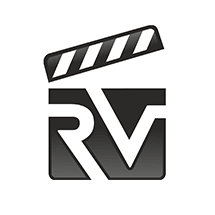 James Berardinelli
ReelViews