Atom User Reviews for Winchester
POPULAR TAGS
#scary
#suspense
#surprising
#great
#creepy
#clever
#original
#plottwist
#fun
#jumpscare
#slow
#predictable
#mustseebro
#intresting
#epic
#horror
#boring
#cliché
#blockbuster
#smart
Very enjoyable. This movie will make you jump. I enjoy that they made it scary without having to resort to gore. They also didn't go over the top with the ghosts. Well done.
Has you hooked the whole time , leaves you breathless, and wanting more , perfect balance of suspense and horror .
Had some slow moments but it's just part of the build-up. If you're interesred go watch it, more suspense than anything.
Made me and my daughter jump a couple times. A little slow at times but good story based on true events.
Besides a few jumps scares, I wouldn't say it was a scary movie. Maybe creepy, but not really scary. However, I did enjoy it and would watch it again on DVD.
Was a really great movie!
Okay movie. Not very original and the house was just a backdrop for a very light plot. Mirren was wasted on it but it makes for a fairly entertaining movie especially if you liked 13 Ghosts.
better than I expected, enjoyed it alot!
I am a horror fan and I liked it.
Great Movie Definetly A Must See
I would rate this with 15stars If i can. 👍🏻👌🏻
Great movie! Loved it! Scary👻 Good plot👍
Not as scary as I thought, but great plot
very good movie that keot YOU GOING the entire time. the trailer does nothing for it, this is a MUST SEE MOVIE
It was good to watch it once, but definitely it's not the type of movie that you can suggest to everybody because it's not your typical horror movie, it was an amazing story but it really looks like they put in a blender movies like "The Others", "13 Ghosts". "The Legend of Hell House" and "The Haunting" it's such a shame that they didn't take advantage of so many things that had been said about that house and use it in favor favor of a better story for movie
Got a little extra towards the end but it was worth seeing
loved it...found it interesting and not what i expected
Well put together can't wait for part 2
Fantastic movie, loved the story, characters, and build up, must see!!!
A real seat jumper with a hell of a plot twist.
It had me scared and choking on my popcorn so it was in all a great movie for me
great, suspenseful date flick
well written, great acting.
A pleasant surprise. Actually kept me on the edge of my seat nervous for each new scene.
It was so intense!! I was very impressed! Exceeded my expectations. Rare that movies don't disappoint.
better than what i thought! everyone was saying this was trash, it wasn't trash but it wasn't great!
It's worth watching but don't expect to much .
Metacritic
Mirren always brings a touch of class, of course, even to deluxe schlock like this. But Clarke is something of a blank leading man while the secondary characters are mostly pale phantoms sleepwalking through a thinly drawn plot.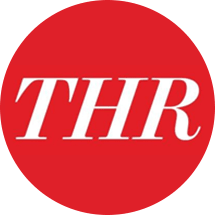 Stephen Dalton
The Hollywood Reporter
You won't lose yourself in this haunted house, even though that was supposed to be the whole point. A film about a labyrinth filled with ghosts quickly becomes methodical and familiar, stranding a great cast in an inert supernatural thriller.