Atom User Reviews for What Men Want
POPULAR TAGS
#hilarious
#lol
#entertaining
#greatcast
#girlsnight
#datenight
#mustsee
#great
#seeingitagain
#funny
#lovedit
#leavekidsathome
#inspiring
#lovestory
#smart
#mustseebro
#<3
#epic
#predictable
#allthefeels
Th movie was awesome!! I really love Taraji character. I love all her movies. She's an incredible actress. This movie made you laugh, cry and keeps you engaged.
Great storyline! Hilarious and Taraji never disappoints!
The movie was terrible and dull. It borderlines on cliche, about the woman falling in love with a single dad & only using them for work, and then finding the true value of being a woman.
I laughed most of the show.
I expected more. I didn't find it very funny
Considering cast and storyline, I thought it would be funny.
A lot of the language was course and over the top. it didn't make the movie more colorful but a bit offensive. To know that in order to make some people laugh, they had to resort to that; makes many moviegoers feel like idiots. At times, I was shocked that college educated people wrote & produced. Funny w/o the language. Next time, try harder, and do better.
I can never understand much of what Tracy says and being he's a big part of this movie ... I missed half the lines. All and all it was ok. A little dragged out. I'd give it a C
bad movie, should've never been remade. Jokes was not funny
Wait for it to be on Netflix, trust me that will be soon
Taraji is halarious!! Great, funny movie!
I loved the entire cast and the way the story flows. it made to think, laugh out loud, and was a love story all in one! can't wait to see it again, too find things I might have missed! 👏🏾👏🏾👏🏾 Glad I didn't listen to ANY reviews first, just went and enjoyed!
Been waiting to watch it for months. Loved it !!
high energy well directed and written
This movie will keep you laughing all the way though. There was never a dull moment. Great Comedy.
The movie was funny. But it felt like the main actress was over acting at times. But I expected that in a romantic comedy like this.
Cliche, cheesy, not worth it. The script was horrible
Erykah badu made the movie for me.
Needs some fact checking on NFL draft picks.
Predictable, mindless and basic
Funny and entertaining, but didn't like it as much as What Men Want.
I was bored within 15 minutes. It wasn't funny and the story was flat. There was nothing compelling about the characters that caused me to feel invested.
Really good movie, must watch!
It had a few funny moments, but I was ready for the end about midway through. Everything about it was predictable.
Not good do not wast your money
Loved the movie it was hilarious funny even sad at times very good movie leave kids at home though
Surprisingly solid and heartfelt.
Always a great watch when Taraji P. H is involved. Definitely a girls night kind of movie.
I love romantic comedies and this one fell right in line with one including an extra message. It was entertaining.
I wasn't expecting much from this film, I thought it would be over the top. It is a decent movie with funny moments (some a little extra) good storyline, and great cast to portray the characters. Funny, love friendly, and entertaining.
Hilarious movie. I was laughing like crazy!
Slow at points, got kinda bored. But the funny parts were funny! Wish they would've put Tracey Morgan more. Ending wasn't satisfying.
the whole theater lol the entire time
Funny, feel good movie!!'
It was so good! I loved every minute!
very funny and entertaining
It was a good and unexpected welcome to the Mel stared version. I went into this movie not knowing what it was about and was pleasantly surprised to the updated time for this plot.
Stay until the credits run. There's more to see.
Really a great movie. Please stay in your seats for the end credits. #FUNNY
Girls night out and everyone really enjoyed the movie!!
It was predictable and a tad bit unrealistic in regards to the outcome but I still enjoyed the movie. It definitely made me laugh.
I had such a great time with this one! Go see it now.
Starts off just ok, then the more you watch the funnier it gets. I really enjoyed it. I really enjoyed the acting
This version is even funnier than its Mel Gibson predecessor. Great acting performances and funny storyline and characters
I went to see this because the reviews from movie goers were good. It did not disappoint! It made me laugh a lot.
Really funny, little drug out but had to be to tell the full story and point
What a man wants WONT disappoint
perfect movie for a sister's night out.
It was a cute and funny movie!! Must watch with your significant other cause it's semi romantic with humor
Another great hit from Taraji . Never miss a movie she's in and I never regret it. Another greaf outing by Pete Davidson who deserves some love as well. Great story with smart laughs.
A great movie date, with girl friends or spouse! You absolutely enjoy it.
Where is the originality? It's the opposite of a great movie What Women Want but unlike Mel Gibson's role, the acting is pathetic and predictable. Wasted money and time. Yawn. Zzzz
Very funny movie Tariji made me laugh the whole time. She is a great actress
Taraji P. never disappoints!!! This movie was cute, funny and serious. Erika Badu was hilarious! A nice redo of the Mel Gibson's version. Awesome movie!
It was hilarious! I loved every bit of it!
Hilarious movie in certain parts. The actress's I truly only liked most was Erika Badu & taraji p Henson to an extent.
Predictable, but delivered a good sequel to what women want.
This movie kept me laughing! So glad I decided to see it! Taraji had me in stitches!
great movie and I love the part with the two gay men
It was pretty good. Could've been a little better. It wasn't as funny as it could've been and the acting could've been a little better but great cast! It's worth paying to see it.
Metacritic
A high-concept comedy about the domestication of a work-obsessed woman that nonetheless managed to win me over.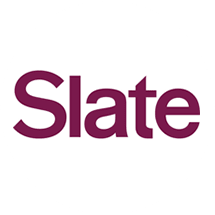 In the end, it's a rather conventional feature that satisfies expectations rather than challenging them. As a result, this adaptation looks unlikely to stir the passionate devotion that could confirm it as first-rate comedy material.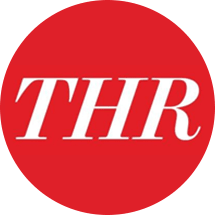 Justin Lowe
The Hollywood Reporter