Atom User Reviews for Western Stars
POPULAR TAGS
#inspiring
#great
#springsteen
#mustsee
#original
#epic
#seeingitagain
#allthefeels
#smart
#beautiful
#awardbuzz
#mustseebro
#special
#truestory
#awesome
#greatvisualfx
#magnificent
#justokay
#poetic
#clever
Will see it again! Beautiful!
Not as big a Bruce fan as my hubs, who I bought the tickets for. That's all changed now, excellent show! I'll need to see it again. Loved loved loved the orchestra accompaniment and his narrative musings on life past, present and future .
Visually and musically stunning! Different from any concert film I have ever seen. A must see.
Absolutely perfect from beginning to end! Loved it! Phenomenal music performed in such a unique and intimate setting. I highly recommend!
Fully orchestral poetic vision of an introspective life.
Not what I expected but everything I wanted to see. Love this music, the musician and his collaborators that elevate his art.
Unlike other megastars of his caliber Bruce Springsteen always invites his fans into his mind and life. zooming I am on homes inperfections the Camera acknowledges prince is getting older and with each angle the camera finds a new wrinkle or the Strength of his marriage which is deep in its years. I just love Bruce, he is the man!
Fantastic songs played live with great commentary by Bruce.
Was great to see the stories behind the songs. I'm glad Bruce was able to follow his dream by recording such an inspiration album that so records the time of life that he's experiencing now. ❤❤
Definitely a different view and musical style but still a storyteller and the voice is just as strong as early days.
Beautifully shot, incredible cinematography
Enjoyed this very much, saw a side of Bruce I haven't seen and learned some things about his life and relationship with Patty. His stories between songs were perhaps my favorite parts and his new direction in music fits him very well. He's not going on tour so I thought this was a great way to preview his new album. The barn setting was awesome!!
Beautiful to hear and see
Incredible as almost expected from the perfectionist Boss of all Media! Keep it coming Bro - send this to Netflix sooner than later so we can enjoy over and over again!
Like spending an intimate evening with Bruce!
Truly a beautiful, insightful, original movie. Will go again.
A must see if your a Bruce Springsteen fan..very inspiring and shows just how Bruce"s life is very relatable to mine. What a symphony of love and hope!
As always, Springsteen reveals himself masterfully through his music and performance. Through his artful introspection we, his audience, learn about him, his family, but also ourselves. SIMPLY MAGIC!!
A must see for Springsteen fans and followers. Although if you don't want to see a reflective Bruce you'd better skip it. Non fans may either be bored or become fans.
It was excellent. We've been following Bruce sine 1975. We were not disappointed. We bought the CD back in June. Hey, Bruce, we live in So Utah. Come see us.
It shows you what a deep thinker Bruce is.
Superb. Want to see it again and again.
Beautiful stories and music, thanks Bruce for delivering such honest emotions and truth in these troubled times.
An outstanding concert movie experience!
The orchestra, the barn, the cinematography...all add to experience we know as Bruce Springsteen. Loved it.
Let's you more into his psyche and what he reveres - and that's what Patti has brought to his life. Wonderful music and back story.
Excellent! Sit up close if you get the chance!
Beautifully shot, fabulous addition of orchestral strings, banjo, slide guitar, accordion. Every element that could make the songs great! Commentary and video added so much!!
Great presentation of a late career masterpiece for Springsteen. Excellent
I absolutely loved this movie.
Bruce Springsteen takes a listener deeper into his music than ever before!
deep and insightful. the music really resonated with me as did the back story that inspired the music.
Springsteen at his best. Bruce explaining his music and baring his soul is a wonderful way to experience his music and so heartwarming and enriching.
Great add on to Springsteen on Broadway. Looking forward to next EStreet album.
I went in not knowing what to expect but as always Bruce never disappoints!
I'd rather see him with an acoustic guitar by himself, but he didn't ask me. He doesn't ever seem to stop growing or pushing himself creatively. I liked it!
Beautiful film, gorgeous music...another riveting testament to Bruce's mastery at storytelling.
Beautifully filmed movie that really shows the genius of Bruce Springsteen. He really puts himself out there. You don't even have to be a Bruce fan to love it but it sure does help. Must see for all you Bruce fans out there!!
Great entertainment! Bruce has created some awesome new music and shares a side of himself with the audience.
I thought the songs sounded the same. There were no standouts. I normally truly enjoy the Bruce's story telling. However, it seemed like he was alluding to issues rather than making any great revelations. I felt like the entire film was something he did for himself to prove that he could write, edit, direct a film etcetera. I didn't even find it to be terribly creative. I actually fell asleep twice.
Beautifully done visually and lush musically. Love hearing Bruce's interpretations of the songs and his insights of himself
Cinematography is fascinating ! Sound was great. String section added the right depth.
It's a wonderful depiction of a fabulous album. I'm in love with this music and it truly is a love story to Patti and his children.
Metacritic
A gorgeous tone poem that both deepens and personalizes the audio recording, creating a satisfying emotional arc that isn't as apparent in the collection of 13 fully-orchestrated country-tinged songs.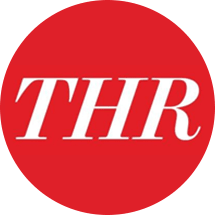 Michael Rechtshaffen
The Hollywood Reporter
Western Stars goes far deeper than the usual performance document, to sensitively explore what he sees as the state of his, and our, lives. It's a ruminative, almost elegiac look at Springsteen's life and career, filled with moments of uncommon beauty that makes it of a piece with this latest, most introspective phase of his career.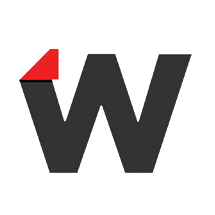 Don't go into Western Stars expecting to see The Boss. That guy is on a break. What we get instead is Bruce Springsteen, a human being who seems a lot less sure of himself than The Boss ever did. Springsteen's book gave us some details, but Western Stars looks straight into his soul.