Atom User Reviews for West Side Story
POPULAR TAGS
#greatcast
#lovestory
#mustsee
#great
#allthefeels
#awardbuzz
#datenight
#seeingitagain
#heartpounding
#epic
#inspiring
#intense
#<3
#girlsnight
#blockbuster
#mustseebro
#beautiful
#familyfriendly
#original
#justokay
Never thought of Spielberg directing a musical, but this is a valid re-creation of a major work. The cast is good, sings well, dances up a storm and brings new emphasis to the story. Just when I thought it was wrapping up, the plot expanded to include more details from Shakespeare's Romeo and Juliet, which gave it greater depth while adding to the reality of its 1950s setting. I definitely need to see this again.
To hear people clap when it started and when Sondheim's name appeared gave me the best feeling
This is the best film I've ever seen. Yes. That's the truth!
If you like singing and dancing, it's a must see
Spielberg did an excellent job in keeping it true to the original. Cast was well selected.
Not one I would have chosen on my own had it not been for my mother but certainly glad I did see it.
Never was able to see the movie due to Covid
I love this movie it was so great:))
So beautifully filmed & directed!! Very old school feel. Fantastic cast with wonderful singing & dancing & acting chops! Ansel Elgort was amazing. Loved it. Even better than the original.
fun watch. not the best movie but definitely not boring or anything
Hands-down the best film of the year
More intense than the original movie but every bit as entertaining. A nice blend of grittiness and flash. Bravo!!
Singer's voices were beautiful!
The choreography was amazing, the actors were great! It really did the original justice and Spielberg doesn't miss. The timing was perfect bring one of the greatest musicals back!
So well done. Even with knowing how it ends, I was still sucked into it & crushed by what all transpires.
Enough with the Spanish. At least give us subtitles.
This movie was beautiful. The dances and choreography were so much better than in older version of West Side Story. The actors were very talented and they all sang very beautifully. I loved the hispanic pride in this movie. Thank you for making this movie a little more realistic than the 1961 one. Tony + Maria will be together somewhere
I joined this remake. But the original West Side Story is still better.
Incredible Music, Voices, Choreography! Stays True to Original-Extremely Well Done!
This movie is memorable, emotional. The songs are timeless. Rachel shines as Maria in her film debut!
Such a racist movie. I don't know why this movie was remade
Needs subtitles for those that don't speak Spanish!!!!!
Didn't enjoy all the singing, but it was a good movie. I personally left a little mad but I still enjoyed the movie. Would recommend.
Must see. the film was a great remake of the original 1961 West Side Story
West Side Story is one of my favorite movies of all time and I was thinking why mess with perfection but I was so wrong. Spielberg managed to make this version even better than the original. It's a masterpiece! Feels fresh and very much a story for today and of course the music oh the music…. The lyrics have minor updates that make them feel more relevant and just perfect. The new character of Valentina is a touch of genius. Oscars all the way for everything. A MUST MUST see!
West Side Story is one of my all time favorite movies and this remake did it justice. Never thought that anyone could play Maria like Natalie Wood but this new actress was amazing. Stayed true to the original version with just a few variations that still made fans of the original happy. Loved both equally.
If you love dancing and movie musicals, it's a must see. I was not expecting this to be this great. Even better than the original and fitting during this time of gangs, shootings around the country. I had goosebumps at each moment and was impressed by the talent of all the actors. Movie filter and background was in check with the time period of the story. Be prepared with tissues to clear away your tears at the end. This is a human story about love is not forever.
The whole theater was crying!
Metacritic
West Side Story is timeless, because of the source material. Tragic romances never go out of style. Spielberg's version successfully makes the classic contemporary.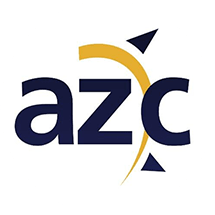 Bill Goodykoontz
Arizona Republic
It's a good film. Will families gather round whatever video streaming device extant to watch it 60 years from now, the way we have with the 1961 film? No. This "West Side" is good, not great...But the joyous, moving and racially-charged show "West Side Story" has always been still makes this a must-see movie for the holidays and a worthy successor to a classic.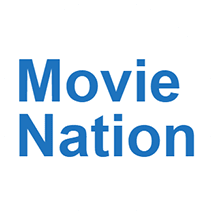 West Side Story is visually entrancing, emotional, and the choreography and staging magnetic even when certain aspects of the story don't always work.
Mae Abdulbaki
Screen Rant