Atom User Reviews for Weathering With You
POPULAR TAGS
#allthefeels
#lovestory
#mustsee
#great
#beautiful
#greatvisualfx
#anime
#<3
#original
#seeingitagain
#heartpounding
#fantasy
#inspiring
#datenight
#cute
#epic
#intense
#surprising
#familyfriendly
#hilarious
beautiful and gorgeous animation a wonderful and great story and a must see if you loved Your Name
Visually exquisite, heart-warming, funny, and emotional. Distinct enough from Your Name that it can coexist alongside it as equals.
This film is a huge rollercoaster of emotions. Great animation, likable characters, and a fantastic score. I 100% recommend seeing this one.
awesome movie, i like the ending gave closure. Whole movie was right in the feels.
It's not as great as Your Name but still beautiful. Animation is amazing.
10/10 movie. the best anime movie I've seen so far. solid plot, solid actors👌🏽👌🏽
A wonderful and heartwarming movie. Overall a great followup to Your Name!
Wonderful animation film, as good as Your name!
A beautifully animated film with characters who have amazing chemistry. The story's premise is definitely unique and director certainly takes you on a rollercoaster ride of emotions. Can't recommend this film enough!
Amazing animation and story. Must see for any anime fan!
Beautiful art and heartbreaking characters. Really gorgeous movie all around, I was really moved the whole way through. I found myself sad that it was over and wanting to just stay with these characters longer. Definitely worth seeing on a big screen to appreciate the art.
With beautiful visuals and great choice of music, film does impress on technical level. However, it being an anime and directed and writen Makoto Sinkai, flaws flat on it's story and drowns it non-existent character-building.
a nice rainy day young romance story
Similar story structure to the previous film by Makoto Shinkai, but with less compelling characters. Animation is great and the story still has heart
Thought it would be better, but still lives up to its hype. Animation and music is great as always and I don't really like the ending, but that's just my opinions.
Freaking great movie. Visually stunning, story had me constantly thinking. I thought I knew how it would go but they kept throwing curve balls and throwing me off. I absolutely loved it.
This is a technically great film, and an interesting allegory for climate change, but the story beats and overall philosophy lessened my interest and connection to the characters.
One of the best anime Experience I saw in theaters for my first time
This movie was absolutely beautiful
A visually gorgeous film with a love story and a surprising and imaginative take on the interplay between human beings and our climate, along with an unexpected police drama.
Weathering With You is another excellent film from Makoto Shinkai. His movies have been entertaining me for years and I can't wait to see what he does next.
follows the exact same formula. That mix of Japanese story and typical American happy ending
The animation was incredible and visually stunning. See it while you can in theaters !
Shinkai has done it again.
Absolutely adored this filmed, the story, the animation and the musical score were all gems
My boyfriend and I loved it. Beautiful graphics, hilarious jokes, heartbreaking moments. He thinks Your Name was better, but I feel like they're on equal playing fields
Weathering with You > Your Name
Excellent movie! Would watch again and again!!
The way it showcases Sincerity in this age where superficial expressions and motives plague our media makes this a must watch for anyone that feels lost or left behind in society's current state.
What can I say; it's a Makoto Shinkai film that's worth every penny it cost you to buy that ticket. The music by RADWIMPS was so good and it worked so well with the visuals of the film. I have 4 more tickets to see it 4 more times and I can't wait I've been waiting for this movie forever.
Great story, wonderful music, beautiful animation! A must see!
Great movie suspenseful and epic willing to watch it again and buy it in blue ray and DVD
Fun and beautiful story and a worthy compliment to Your Name.
This movie was really amazing, I loved it so much and had the songs stuck in my head (they still are lol)
loved it. lots of heart and visually stunning
The visuals were amazing! Idk if it was just me but man, I felt like I was immersed within the film in some parts. Definitely worth the watch
As an Otaku (lol) not the best but not bad at all.
love this movie would watch again.
I was feeling what the main character was feeling after seeing everything! SO GOOD!
If you watch it look for the Easter egg
I laughed, cried, and had such a great time. Go watch! I saw it subbed.
The movie was beautiful! It's right up there with Your Name, if not slightly better. I wish it was in theaters for a longer time so that I could go see it again!!
One of the greatest movies I've seen!!!!
This was an epic gamer moment
Metacritic
Shinkai's animated feature may sometimes seem like it was dreamt up by a 15-year-old teenager. It may move at a leisurely, awkward pace that threatens to come to a dead halt at points. Yet when it takes flight, it soars.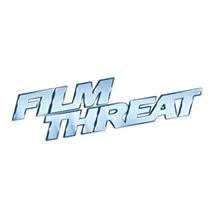 Alex Saveliev
Film Threat
Adding it up, the film has the same charming characters and delightfully detailed pastel artwork of its predecessor, but in exchanging Your Name's sci-fi component for a mythical-magical story, it loses a bit of quota.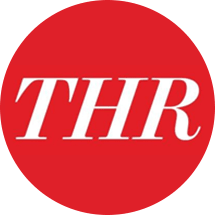 Deborah Young
The Hollywood Reporter
And while the story of the film lacks some of the sinuous inventiveness of its predecessor [Your Name], it shares the striking animation style, romantic sensibility and a similar poppy score.