Atom User Reviews for Weathering With You
POPULAR TAGS
#allthefeels
#lovestory
#mustsee
#beautiful
#great
#greatvisualfx
#anime
#<3
#original
#seeingitagain
#heartpounding
#fantasy
#inspiring
#datenight
#cute
#epic
#intense
#familyfriendly
#surprising
#hilarious
beautiful and gorgeous animation a wonderful and great story and a must see if you loved Your Name
awesome movie, i like the ending gave closure. Whole movie was right in the feels.
It's not as great as Your Name but still beautiful. Animation is amazing.
This film is a huge rollercoaster of emotions. Great animation, likable characters, and a fantastic score. I 100% recommend seeing this one.
Visually exquisite, heart-warming, funny, and emotional. Distinct enough from Your Name that it can coexist alongside it as equals.
Beautiful art, fluid, dynamic animation and a touching, surprisingly grounded story at the heart of it.
I especially love getting to see these on the big screen and appreciate the films being dubbed in English so I can give my full, visual attention to the gorgeous animation.
Feels soo real .. breathtaking!
beautiful artwork, wish I could pause the movie and just admire all the work that went into this film.
This movie was really amazing, I loved it so much and had the songs stuck in my head (they still are lol)
This movie was breathtaking. I cried several times, the animation was astounding, the music was PERFECT for the scenes. This just might be Shinkais greatest film yet, yes even better than 50cm per second (or at least tied with it)
This movie was breathtaking. Gorgeous animation and great story. I would definitely see again if I could. Love it!
Weathering with You > Your Name
Definitely an amazing story and with the story the art style is just as amazing! I would definitely see it again and I plan on buying it once it's on DVD
Incredibly good movie! Go watch it!!!
Original story and great characters
The movie was weird, fun, heartbreaking and beautiful. Very impressed!
If only we all could find our own sunshine girl
I thought this was good, definitely not on the level of Your Name.
absolutely amazing! i can't tell if i like it more than your name. also, please stay after the credits because the interview with makoto shinkai will be shown.
Shinkai has done it again. A riveting story with themes of weather and climate change. Beautiful teen love story.
A wonderful and heartwarming movie. Overall a great followup to Your Name!
Didn't wrench my heart apart like Your Name, but it's absolutely stunning. It's a beautiful story, and the visuals and music were glorious.
Great film and definitely looking forward watching future films!
another great film by Makoto Shinkai! weathering with you was an amazing story and am excited to see more from the same creators!
Great story and another great artistic anime feature by Shinkai.
I laughed, cried, and had such a great time. Go watch! I saw it subbed.
If you watch it look for the Easter egg
This was a beautiful movie. I'll be looking for the DVD
Loved it and all cameos from past Shinkai films.
I was feeling what the main character was feeling after seeing everything! SO GOOD!
fantastic movie with an unexpected ending, highly recommend to anyone who likes makoto shinkai
A train wreck of emotion and stunning visual art!! Just amazing!
A melodrama, but a good one.
What can I say; it's a Makoto Shinkai film that's worth every penny it cost you to buy that ticket. The music by RADWIMPS was so good and it worked so well with the visuals of the film. I have 4 more tickets to see it 4 more times and I can't wait I've been waiting for this movie forever.
Beautiful. Just beautiful
Beautiful animation and adorable plot. Worth it !!
This movie was awesome!!! I loved it!!
characters based on their age- 5/5 .... songs- 4.8 ...... storyline 4.5... overall a great watch and everyone should take the time to watch it.
The way it showcases Sincerity in this age where superficial expressions and motives plague our media makes this a must watch for anyone that feels lost or left behind in society's current state.
Metacritic
Shinkai's animated feature may sometimes seem like it was dreamt up by a 15-year-old teenager. It may move at a leisurely, awkward pace that threatens to come to a dead halt at points. Yet when it takes flight, it soars.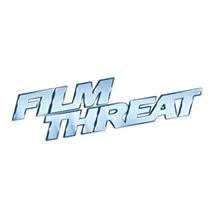 Alex Saveliev
Film Threat
Adding it up, the film has the same charming characters and delightfully detailed pastel artwork of its predecessor, but in exchanging Your Name's sci-fi component for a mythical-magical story, it loses a bit of quota.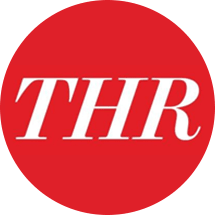 Deborah Young
The Hollywood Reporter
And while the story of the film lacks some of the sinuous inventiveness of its predecessor [Your Name], it shares the striking animation style, romantic sensibility and a similar poppy score.