Atom User Reviews for Vice
POPULAR TAGS
#greatcast
#truestory
#smart
#clever
#mustsee
#awardbuzz
#intense
#entertaining
#surprising
#hilarious
#original
#great
#interesting
#funny
#biased
#justokay
#terrifying
#slow
#notmyfave
#seeingitagain
This movie shines a bright light on how America became the country it is now. At times it is unsettling and hard to watch but that is the truth and it must be addressed. Bale brings his A game and will get his Oscar nomination. It's gripping and full of history for those who love American politics and history
we walked out...AWFUL my rating Q
Great work by the directorial team. Awesome cast, everyone has a great grasp on their respective characters. it'll wake you up. and if you're already awake, it'll give you a nudge out of the door.
great movie so much info people didn't know about him. makes you think how the gov really works.
hilarious and scary all at the same time. No one person should have that much power.
Interesting to learn, Reagan & George HW helped set in motion this slanted news we see today (https://www.huffingtonpost.com/entry/what-lead-to-the-demise-of-respectful-political-discourse_us_58b33175e4b0658fc20f96f6 ). The movie also got right how we ended up in Iraq. Not to say that the movie is all based on fact and clearly it doesn't proclaim to do so. Yet it manages to add some humor into what could've been a dry topic. If anything it should cause one to investigate how we got where we are in politics today.
i walked out. not a republican, but found tis movie to be unbearable. so biased. so unclever. what was the point?
No real surprises but I clearly understand why people want new young people in in positions of influence and power. Corruption is everywhere that Big money is.
Casting was great but the movie made no sense.
Total Liberal folly. Boring.
really funny and creative!
Pretty good! Better to rent though. It drags a bit bit the acting is great
knowledge is always illuminating
A typical human justification of do whatever war crime and get away with it if you are in politics. I wonder why it has such high critic rating. Never trust rating.
This was one of, it not the, worst movies I've seen this year (I've seen a lot and the year is almost over). I had to fight to keep myself awake for most of it and once was woken up by a bomb going off in the movie. It had a great cast of people, but it was very slow and boring to say the best.
it's a challenging story to present. they did a great job.
Really well done and clever. Fascinating storytelling. bale is amazing
This disjointed statistical film is so bias you'll feel like Dinesh D'Souza is playing for the Democrats.
the scripted was all over the place not focus on a scene and too long to get to the point.
Not sure what I expected but wish it wasn't so desperately biased. I think the story could've been told without the redundant jabs.
If you hated the man before the movie you're really gonna hate him. The cast is superb, Christian Bale stellar, Amy Adams great. Steve Carrell excellent, and Dana Carvey very good. You will get a education.
great representation of the devil him self!!! Darth Vader could not have done a better job!
please see this movie. esp if you live in the usa.
too biased missed a lot of facts
Great film - MAGAts will hate it because it shows how their wall of lies has become standard operating practice for their beloved candidates.
True political crap at its best. Good thing I had a coupon and free fee - wasn't worth it to me. All about a pompous idiot!!
I enjoyed the dramatization, but I felt like there were a couple beats in the direction of the movie that felt either out of place or incomplete. I honestly wouldn't recommend it for people looking to just be entertained, but it does have its moments.
Shocking but enlightening. Well acted.
Amazing movie ! Must see.
It was unexpected for me yet very enjoyable.
If you are a conservative you may not enjoy having the curtain pulled back
it was a good movie, the part that made me deduct a star is the fake ending...
its obviously left-wing propaganda, but all the facts are still facts. there are some great humorous/ironically humorous parts.
How is this movie being shown in Republican Utah 😂
Christian Bale is amazing. The makeup was beyond. Really enjoyed Amy Adams too. Found the movie very interesting. A bit slow and not a perfect film but smart and entertaining.
Really made you think, but with humor.
Excellent and scary... regarding the Trump presidency...
Absolutely startling the amount of global damage one man can do. Rather timely message considering!
this movie was scarier than hawollen.
Wasn't as impressed as I had hoped.
Great performances but a frustrating storyline
It's a unique animal. A very unorthodox retelling of a story you may not have heard. Really paints certain figures in a bad light but it never really says whether it's making half of it up. Very entertaining and funny. Good work by the actors but it kinda takes you out seeing them under the prosthetics and makeup. Loved Sam Rockwell, such a perfect casting! The movie is self-aware to the point of obnoxious self-congratulation, and it's actually fine if you can get with it lol. Kinda liked it. The agenda just wasn't my favorite.
maybe not for t I e under 45 age group but this 50 year old loved it. learned a lot.
It's a slow movie but the acting is what saves it
A thought-provoking film that is mostly a true story, confirming some of the things I suspected during 9/11.
Interesting and entertaining, even if it's dripping with liberal bias.
Liked it. Cheney is the master manipulator and Bush was a naive rube. Not much better than the current administration. Interesting if you like politics.
Was pretty surprised and will be doing some fact checking when I get home. Very informative if it pans out to be true!
If you don't walk away terrified- you did not pay attention.
Bale has become Cheney. Should get an oscar.
It's good. It's not the greatest film that so many on the Internet have said but definitely worth a watch.
Christian Bale nails it as Cheney.
Christian Bale and cast were great... the movie just felt very long as it was slower paced. Interesting movie though.
It was spot on. As political & news junkies we were even surprised by Chaney's evil. Reading the reviews I have no idea why anyone would find this humorous , dull or offensive. . The truth is not biased. Bales actually looked like & sounded like Chaney. Incredible acting cast
little long, enjoyed the acting and the unapologetic ending.
It's been long rumored that Cheney was acting as President while Bush was only a proxy. This movie confirms that theory.
Christian Bale, Amy Adams, and Steve Carell for excellent! I did not like the layout of the movie at all.
Excellent cast. Astonishing.
this movie show you how are government lies to people for their own gain.
Didn't realize he had that much power.
Good story, good cast. Don't know how much of it is true but enjoyed it. Recommend.
Sam Rockwell and Bale killed it! Adam McKay is a genius! Must see!
Interesting story, with great humor.
Very thorough and close to true.
Movie was good but the after credit scene was dumb & unnecessary
Metacritic
Exhilarating but ultimately off-putting.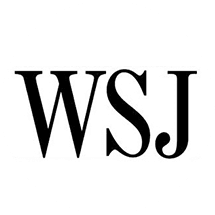 Joe Morgenstern
Wall Street Journal
Through wit, surprise and an irrepressible ballsiness comes a scorching humor that neither curdles nor becomes exhausted.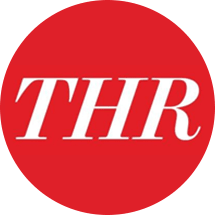 Todd McCarthy
The Hollywood Reporter
I spent much of Vice trying to work out why the same narrative strategies that worked so well in the raucously entertaining The Big Short suddenly felt smug and even propagandistic.