Atom User Reviews for Venom
POPULAR TAGS
#actionpacked
#funny
#awesome
#great
#mustsee
#intense
#greatcast
#epic
#surprising
#lovedit
#greatvisualfx
#seeingitagain
#lol
#hilarious
#mustseebro
#wow
#blockbuster
#justokay
#datenight
#clever
Some of the scenes are really goofy, and the pace is strange like it takes time for Eddie to become venom, but then the movie seems like moving rush to the end. However, I think it's a fine movie, I had a lot of fun, the bad critics seems harsh.
do not go with movie review. this is a good with full action and entertainment.
There's a lot of mixed reviews, some are from people who haven't seen the movie. I loved it. Action packed. Cast & the story was great. Go watch it for yourself, make your own opinion. I hope you'll like it as much as I did.
Tom hardy was great as Venom.
I am still trying to figure out with it got such bad reviews from the credits, I loved this movie! will be seeing this again
don't listen to the negative reviews, this film was fun and did the character justice. lots to enjoy and is a fun ride
Very entertaining, awesome action, perfect casting with Tom Hardy as Eddie Brock, and great set up for a sequel.
Stop the hate on this movie! I've been waiting for the venom movie to come out since Spider-Man 3. Ignore the critic nerds and go out to see this movie because it's awesome!
Watch the movie for what it is & you'll have a great time. The movie was really epic! in my opinion. Everything checked out for me it had humor, suspense & action. As a venom fan I loved it and I hope you enjoy this movie as I did (: P.S. ignore those critics and judge the movie yourself and not by others.
The movie was really good. Don't listen to the critics. Sony finally got something right. Be wary that it is an origin film so there is some setup in the first act. But the effects were great, the story was full of fun situations with Eddie and Venom playing off each other, and Hardy was amazing! His performance was the best part of the film. Definitely do yourself a favor and check it out. The film is a blast. The action was great, it didn't take itself too seriously (the humor was perfect), and Hardy's struggle with the symbiote in his head was wonderful.
I haven't seen this movie yet but don't listen to the critics this is going to be an awesome movie and this is exactly like the comic book IGN does not know anything because they have never read the comics of them so suck it suck at IGN
If I could leave 0 stars, I would. 40 minutes cut. Bumped from R to PG13. Sony is actively blacklisting any media reviews before the release to pump up the numbers... despicable.
Post Credit Scene has me hyped for the sequel 🙂
Better than I could have ever imagined it!
Best action movie of 2018 !!!!
I was stoked for this movie and can't believe what a let down it was. It was terrible! This story line was non existent. The asinine bantering between Brock and venom was nothing more than weak, failed attempts at comedy. The CGI was not up to par. This was a terrible movie! I put it on the level of the Green Lantern. I would expect a storyline this weak from DC. This was absolutely not Marvel caliber.
This movie takes a combination of ideas to go off of and turns it into a very enjoyable story. Awesome experience to at his.
Excellent movie must make part 2,34
It was a good movie, but the R version I am sure would have been better. Looks like they held back on this film. I think it would have had a more fear factor to it. Started out slow, but then during the middle and ending picked up the pace.
being a lifelong venom fan and being disappointed with how they did venom in spider man 3, i had high hopes for this movie. at first i was disappointed with the costime not having the trademark spider on it amd having those white lines or veins or whatever they are instead. But being that is sort of an origins movie, it makes sense because the symbiote hasn't bonded with Spiderman yet. Overall i think they did a pretty good job and shoulsve at least made it Rated R. maybe the next one will, due to whos going to be in it!! ;)
I thought it was really good don't get why critics are bashing it. Villain could of been better. Tom hardy was great.
Flipping movie was awesome gonna watch it again!!!!
Surprised how funny Venom is.
Great movie don't base your self on the critic reviews! Go see it your self!! We went as a family and they liked it! We find it Kid friendly! But just in case bring a seater with a hoody!!Besides this it was Awsome !! The bad reviews are just not true Marvel fans!!
This movie is great! The critiques are fricken stupid, they don't know anything!
This movie is trash lol. Why would Eddie Brock's girlfriend contemplate marrying him only to move in with another dude 6 months later??
Please ignore the awful critics and go see Venom for yourself! Even the trailers did not do the movie justice. Besides having a wonderful cast, the CGI is great and so is the action. It's a well rounded movie with just the right amount of everything--it was also effortlessly hilarious!!It was on point and I was laughing throughout. It wasn't anything like the typical Marvel movies where the humor is kind of predictably forced at times as a gag (like GoTG). I loved every bit of Venom and can definitely watch it again.
Funny and clever and definitely worth the money. The action was amazing and a few people got their heads bitten off. Cool. Ill take this "loser" Venom and can't wait for the next one.
Great Movie. love it. going to watch it again for sure. Lots of Marvel story. deviates from the comics but the Characters stay true.
Metacritic
Venom wants to be something different, an off-kilter dark comedy whose protagonist doesn't need to be cleaned up so he can fight alongside Iron Man someday. But it's also terrified to step out of line, and the stench of fear overwhelms whatever wisps of fresh air have sneaked through the cracks in the doorway.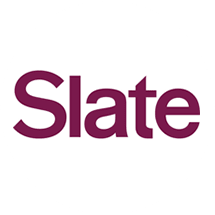 Like his hungry symbiote latching onto Eddie, Fleischer cunningly fastens a malicious irreverence onto an otherwise lacklustre superhero movie. But the symbiosis doesn't quite take.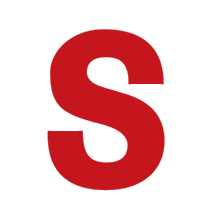 Tim Grierson
Screen International
If you are going to Venom for cool superhero action — or for compelling characters, pulpy science-fiction, impressive special effects, a parable about corporations run amok, or a single significant connection to Spider-Man — you will be sorely disappointed. If you can look past all of that (and the dreadful first hour), your reward is Hardy, delivering one of the all-time great unhinged performances.