Atom User Reviews for Venom: Let There Be Carnage
POPULAR TAGS
#actionpacked
#hilarious
#fun
#greatvisualfx
#mustsee
#intense
#surprising
#blockbuster
#mustseebro
#greatcast
#great
#amazing
#awesome
#epic
#lol
#seeingitagain
#heartpounding
#datenight
#justokay
#notmyfave
For a movie that is only 90 minutes long, it sure seemed a bit slow to at the beginning and then rushed at the end. Middle of the movie has too much going in, we have comedy my eddy, emotion by Venom, action my Casadi, and drama by eddy's ex.. Overall, movie was good, but could have and should have been better. End credit was worth the wait.
Really bad and cheesy the only good thing is the end credit scene
It's a must see and stay for the end credit wow just wow
There's a few funny moments but overall pretty boring and the script is pretty awful. Only watched it for the end credit scene.
Must watch after credits scene. Only 1 of them
these slimes is gay good for them
Forced comedy which was terrible.
there was an awful lot of screaming and screeching. venom is not easily understood as a result. it was funny enough, but not at all as good as the original, as usual.
Never really got into the prequel, and unfortunately I can't say much for the sequel. Predictable storyline full of dry content and mediocre acting.
It was much shorter cause when the end fight scene came up, that was f even very long either. After scene credit off course leaves it wide open for the next movie, with Spidey himself, unless that's part of "No Way Home"? We will find out.
ok for what it was- somewhat disappointed, though
It was good movie, personally could of been a lot better but is enjoyable. Post credit was a shocker!
Venom talks too much & Carnage got his butt kicked too quickly.
A must see!!!!! Kept my attention from beginning to end.
I expected more...was alright but not great
The equivalent of watching someone playing a Venom/Carnage video game. The post-credit sequence is the only thing that's relevant.
Just ok. Not as good as the first movie. Lots of plot holes and forced one liners that miss the mark.
Story was okay but I'm a big venom fan and the movie had great action. Plus the post credits scene was crazy!
I personally liked the first better but this was was good to!
Awesome movie. Would have been better if it was rated R. Best end credit scene in history
Has a slow development and a rushed ending
it was a good film and a popcorn flick. I was pleased with it, went by too quickly, slow pace would have been bad for it. but if you're a fan of these movies then you're probably not going to be too disappointed
boring, boring, boring. one star for a couple of jokes
It is a rental at best. Some scenes seemed out of place there were some small enjoyable moments
This movie leave a lot to be desired. Big waste of $50 and 2 hours of my life… felt like there was no Storie line no character build up the fight was a huge let down the whole movie built up to a 5 minute poorly choreographed cgi fight scene…there was a total of 6 characters through the whole movie…step your game up Sony this was a fail
Not boring just not great
Movie was to much comedy…story was very boring
Port-o-potty juice this movie was. And don't get excited about the credit scene(only one scene total).
Tom Hardy carries this movie through poor plot and dragged out dialogue sequences
a quick movie but looking forward to the future
Much of the movie was too dark in my opinion. And I don't mean story-wise. Some funny moments, some touching moments, but overall just average. Tom Hardy is awesome!
Average. Almost felt like it tried too hard to be funny. It was enjoyable but wasn't great.
Its a decent movie. Better than part 1. I feel like i was able to make out what was happening better than Venom 1. Mid credit scene definitely boosts the movie and makes it a must see. Fun time of a movie but nothing too serious unless you are a die hard marvel or venom fan.
Metacritic
There's a little bit more polish this time, but for all the talented people involved, Let There Be Carnage still has the whiff of a turd in the wind.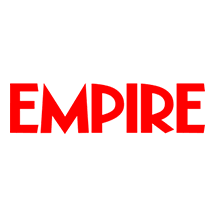 If you liked the first movie, you're going to love this sequel. And if you weren't totally sold on the original Venom, there's every chance you'll like this movie a lot more.
Venom may not have realized it was a so-bad-it's-good cult classic, but Let There Be Carnage is striving to maintain that status from minute one.