Atom User Reviews for Us
POPULAR TAGS
#creepy
#intense
#clever
#greatcast
#original
#surprising
#mustsee
#weird
#seeingitagain
#smart
#confusing
#heartpounding
#mustseebro
#great
#terrifying
#hilarious
#epic
#awardbuzz
#datenight
#justokay
Story was all over the place. There was too many comedy for a suspense. Real let down. Get Out is still Jordan's best work
Mr. Peele does it again. My god that twist tho.
it was a good movie but yet I'm confused 😂
This movie was interesting and a little overhyped
Jordan Peele is a genius! Go watch the movie, it's great!!
First off I loved this film and will be going to see it again soon. Now... Mini Rant: People on here leaving 1 stars for not getting it is depressing. I swear people see movies in only 1 dimension. Just cause Jordan Peele made it doesn't mean it has to have a blatant social message or commentary. He's not Spike Lee. I'm not saying this movie doesn't have a message you just gotta look deeper and more general. The movie was amazing in pacing, acting, comedy, and horror. So much so it demands a rewatch meanwhile making the 2nd or 3rd viewing different than the 1st. Honestly learn how to view a movie individually and stop putting your own personal goals for a movie as the determining factor of its good or bad quality.
The movie was great as a whole. the people leaving negative reviews don't get the picture and the movie literally spells out everything that's happening. However it was a bit more comedy than expected and some scenes had comedy even in a scary situation. Other than that, Us is a great movie and Jordan Peele is 2 for 2
Jordan Peele proves that Get Out wasn't a fluke. Doesn't hurt that Lupita kills it in the dual role of our protagonist and main antagonist. If Peele keeps his movies to this standard, I'm going to continue to be there opening night.
Ok, we all know/knew this would be a good movie, so there's no need to say it in a review. The story/plot was fresh, original, exciting and dynamic(we all coulda guessed that also). The trailers left out a lot(pretty much all) of plot so that was good. The cast did perfect, even the supporting actors. There were a few and minor character flaws while the story was building, but all that went away when the "other families" showed up. Solid dramatic/suspense movie with a little humor peppered in throughout, but not over done. Nice wind up during the home stretch, and ended with a solid twist. They could leave the ending as is and let out minds wonder, or they could maaaaaybe do a sequel, MAYBE. (Id like to see it left as is) If you liked early M. Night and Get Out.... you'll obviously love this.
One star only because I can't give a 0. This was not what I expected. A lot of fans will be disappointed.
Boring!!! Want my money back!!!
nah fam. didnt feel it at all. didn't understand it. nah.. dont waste your time or money. skip
No story line. The movie was more of a comedy than a horror movie. They can't even parody this film, scary movie 18 is off the table with this one. This was a parody all on its own! I wouldn't recommend it at all
Us had a lot of potential, but didn't live up to it whatsoever.
Father was funny. Movies highlights where all shown in the trailers.
Can anybody tell me what this movie was about? I came, I saw, I still don't understand. Lupita's performance was very very good the cast was good as well. I just did not understand the story. Apparently it's too deep for this film school graduate. I understood the twists, I just didn't understand the big picture. I was bored to tears until they played NWA's music; that was the best part of the movie outside of the acting for me...sorry
I HATED THIS MOVIE. THE MESSAGE DIDNT GENERATE CLEARLY. THE LIP SYNCING FROM THE MAIN ACTRESS DIDNT MATCH HER ACCENT. THIS ISNT BLACK PANTHER. BLACK CHILDREN ARENT THAT CURIOUS. I JUST ALL AROUND HATED THIS. WORSE MOVIE SINCE SCARY MOVIE 4!
Not what you expect at all! Not predictable!
I loved it! It was entertaining and there were so many moments where I felt like I wasn't allowed to blink. Jordan Peele has a certain flavor to his movies that leave me wanting more. Everyone's performance was great. Totally recommend it!!
Started off slow but by the middle of the movie it picked up. The ending though
Ooooh!!!! So many layers!!!
Another great Jordan peeled movie left u with a lot of questions still for this movie I understand why he did that all the cast was great so far my favorite movie of the year will for sure see it again
I'm so glad I went to see this movie !!!! You have to watch it, so original so amazing and I'm not going to say anything revealing. You will be at the edge of your seat the whole time !!!! 💙💙💙
Amazing movie with great Plot that keeps you guessing
Very scary and sometimes comical. Highly recommend this movie.
this is a good movie but not great. I found this movie political. While the two sides were fighting each other and finding their true selves in the shadows. The red reminded me of the Mega wearing Trumpsters causing havoc in America.
This movie was amazing but it got have you thinking
This Movie Blew My MINDDDDDDD😍🗣
Peele is clever on so many different levels...this movie is so symbolic it speaks metaphorically. We as people don't want to take the time to find ourselves, to learn about our past and history, that this world we live in has created us a different way of thinking through social media and false resources, that we don't know who we are anymore..this guy is very smart look at it again. It has everything to do with us being enemies of ourselves which we cannot escape until we find ourselves.
It's a movie I would recommend watching for a night out.
U need to go see it now!!
Jordan Peele does it again!
Omg this was the best horror movie I have seen in years!!!
Acting was superb and the plot is CRAZY!
Movie literally 45 minutes after it starts.. it was worth it. Zora handled her own in this movie! The comedic relief was eh.
Great movie, worth the hype
The movie was dope. Jordan did his thing. Very creepy. Very eerie. Kept you clenching the chair.
That movie had I alot of plot twist and for shadowing.
Great movie if you can get the hidden twists and subliminal messages. Jordan Peele does it again!!
pretty overhyped movie, wasn't too impressed. was more disturbing than scary
Good but too many damn jokes , and I like my scary movies scary and my funny movies funny . Is good overall good ending.
It won't change your life but if you want to be entertained then go see it!
Metacritic
The unsolved mysteries of Us are more exciting than maddening. It's a movie you come out of on fire with questions, a movie you find yourself attempting to explain or have explained to you by total strangers before you've even left the theater.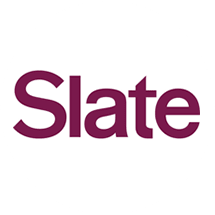 Perhaps Us stumbles near the end while straining for an operatic, shattering finale that explains everything that preceded it but, after capturing the zeitgeist his first time out, Peele avoids the sophomore slump by methodically laying out his riveting tale.
Tim Grierson
Screen Daily
Clearly the work of an ambitious writer/director who can see himself inheriting the mantle of Rod Serling ... it offers twists and ironies and false endings galore — along with more laughs than the comedian-turned-auteur dared to include in his debut film. ... It packs a punch.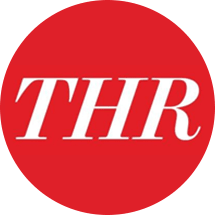 John DeFore
The Hollywood Reporter