Atom User Reviews for Uncut Gems
POPULAR TAGS
#intense
#surprising
#heartpounding
#greatcast
#original
#mustsee
#great
#leavekidsathome
#mustseebro
#awardbuzz
#clever
#notmyfave
#seeingitagain
#smart
#plottwist
#terrible
#justokay
#slow
#actionpacked
#epic
It was the worst movie ever and it was boring! DO NOT ago and see this movie!
I couldn't wait for it to end
Really great film. Sandler proves he can do more than get a cheap laugh out of people. Planning on seeing it again.
fast moving movie. lacked a solid story. Some of the references didn't sit well with me. Especially the types of bets Adam made and who he borrowed money from . Good on Demand Movie Guys.
Highly overrated. It is just okay when viewed through the narrow perspective of "what are they trying to portray and what do they want the audience to experience. The movie just doesn't live up to the hype. It is just another film that leaves you wondering "what else could I have done with my time?".
Unique role for Adam Sandler....very intense
i do recommend this movie! a must watch!
Adam Sandlers performance in this movie was outstanding, unfortunately it will most likely be overlooked when award time comes along. This is so far out of Adam Sandlers usual comfort zone that just for that reason he deserves at least an Oscar nomination, not sure he will get it but he does deserve it.
Too stressful. I watch movies to relax, have fun, find excitement. Avoid and reduce stress.
Absolute masterpiece. Movie of the decade. 10/10
Adam Sandler gives an amazing Oscar worthy performance
Watch the trailer and you have seen 75% of the movie
This movie was disgusting and unbearable to sit through. A chaotic 2 hour waste of time that left me in disgust and hating many actors in the movie. The film work and audio was horrendous. The repetitive and bland characters made me walk out of the theater for the first time ever.
Awful language and hard to follow first third.
Not worth seeing unless you want to confirm how gambling runs a person's life
Stupidest movie I've seen. Adam Sandler is so annoying!
Interesting and somewhat stupid.
movie was good til the end... very disappointing ending.
if you like Adam Sadler and hearing the F word alot, then this movie is for you.
adam sandler did a unbelievable acting job
a decent movie. definitly different
Walked out before it was done
Hard to follow plot but emotionally a good movie.
Ending was horrible only reason wanted to see it was because Adam Sandler. Like him in comedy movies better
Help I want my two+ hours back!!!
Here is the plot a self centered guy gets away with stuff till he doesn't
Adam Sandler's acting in this movie was terrific, he has grown substantially as an actor but the movie just didn't do it for me. No one in this movie could speak in a normal voice level, yelling was apparently the only way they could communicate. I thought that the character development was a bit thin, and although the use of quick changes in camera angles helped to create tension, it was just too much. As a result, the movie felt disjointed and hurried. While I sat through the whole movie, I'm not sure I would recommend others to plunk down the price charged at the box office, rather wait until it comes out on a streaming service or on dvd.
worst movie Ive seen in a while
Adam Sandler's performance was amazing. But the movie overall gave me a headache. Camera felt too zoomed in and the intro felt like I was about to have a seizure. First hour was just nonstop yelling and chaos everywhere. It just felt very low budget and the movie was too long. But it did have a decent story and some funny moments.
Horrible i want my $31.50 back
Skip it. It drags to long.
It was unbelievably boring and anticlimactic. I wanted to pull my hair out
The acting was amazing, but the movie as a whole gave me anxiety. I would not recommend this unless you want to see Adam Sandler do a serious role.
I honestly wouldn't bother seeing this. The trailers made it look a lot more interesting than it actually was. Half the movie was just people screaming at each other incoherently and the plots within the movie are disjointed and some of them feel forced and pointless. I wanted this to be good, but it just wasn't.
I don't get the ideas of the movie
Movie is very overhyped. Don't get me wrong Adam Sandler is awesome n this role. There is a better way to spend 2.5 hours.
Painful to watch movie portraying mistake after mistake of a very flawed character. The only way you are going to enjoy this movie is if deep inside you are a sadist. So bad that several people left before the end as I should have.
Horrible, waste of money.
Totally unlikeable characters--every one of them. Since the only word that the scriptwriters seem to know is f**k, they should be ashamed to have taken a salary. If that word were deleted, this would have been a silent movie.
Excessive profanity got to be really aggravating
Metacritic
The latest from the Safdie brothers is a cracking follow up to Good Time: a jangling panic attack of a movie and a timely reminder that, when he puts his mind to it, Adam Sandler can be one of the finest actors currently working.
The Safdies have crafted a complete experience here: A pointed critique of the "American Dream," a wry portrait of Jewish assimilation in the 21st century, a cautionary tale about gambling addiction (that also doesn't shy away from showing how seductive sports betting can be), and an unflinching character study centered around the best performance of Adam Sandler's career.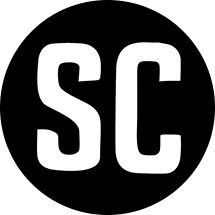 The Safdies and the cast go deep enough here to make the film a genuinely human one.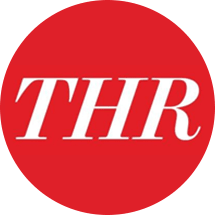 Todd McCarthy
The Hollywood Reporter