Atom User Reviews for UglyDolls
POPULAR TAGS
#familyfriendly
#kidslovedit
#inspiring
#cute
#great
#allthefeels
#lol
#justokay
#hilarious
#greatcast
#<3
#mustsee
#original
#predictable
#seeingitagain
#smart
#catchytunes
#clever
#surprising
#cliché
Horrible message for kids, poorly executed, painful to sit though.
Adorable musical animated message movie. Good songs. Good "fluffiness" in the animation. (NB there's a couple moments where the dolls are in scary danger that might upset really young children, but if Toy Story3 was okay w them they should be okay here too).
kids loved it... I took a nap 🤷🏻‍♀️
Torture for me but little one liked it
Fun movie to watch in liked it I had time to waste and this movie was perfect for that
very funny movie with good music
Too much singing, but that's what keeps kids entertained. Lol Good movie for children in the age range of learning about self-image. Positive view on being different and accepting others who are different. Everyone brings something good to the group/family/etc. My 6 year old daughter loved it. She learned a lot about acceptance and love for her differences that make her unique. Totally loved the cute dolls.
I think I enjoyed it more than my son
This was a wonderful movie! I loved the message it gave viewers. There will always be haters (***clears throat***...one stars) but no matter what they say, you keep your head up and love yourself!!! Beautiful
We enjoyed it my son loved it great movie!!
Great message for adults and kids!
Great cast in the movie with Pitbull, Wandasykes, Nick Jonas, Janelle Monae, Emma Roberts, Kelly Clarkson and Gabriel Iglesias. 😎👌
Decent for the kids. Should have watched it on bootleg instead of paying money to see this.
I really liked this movie it's so inspiring and cute I'd watch it again
fun movie to watch, my family and i are super into musicals and this movie had a great soundtrack. loved the message behind the movie even my 6yr old said he teared up when he saw how much moxie the main character wanted a child to love
Cute movie, fun watch, great music. Janelle Monae stole the show. A predictably good time.
I absolutely loved this film. I thought it was so unique and creative. Don't listen to the critics saying it was a rip off of Toy Story and Trolls. Hardly any similarities at all. This film made me tear 😢 up so bad in a positive way. I feel like the world needs this movie with all the bullying and shaming going on . I used to get picked on for my imperfections as well when I was younger and through out high school so I felt the sadness of the characters when they were teases on by Society's perfectionism.
super cliche story, but had some great songs and laughs. Had plenty of kids laughing in the auditorium
Myself, children, and niece loved it. Great film to see with your loved ones.
It was so cute, loved the music and the cast.
I liked the story and the characters but I didn't like the songs. Most were too long and weren't catchy.
Great movie great message for kids loved it
Great movie my girls loved it! 😊🙌🏼 (3&7)
It was a good movie but i wouldn't pay to see it again i may possibly purchase it on dvd but only if it's on sale
Great lesson to be learned from the movie. Please take your kids and go watch it. They will love it!
Even my little one disliked this poor excuse of a movie
Cool funny lol silly action
Great message about loving your imperfections. However, be prepared for an excess of songs. So many songs. —It's like they added some just to extend the time of the movie.
Metacritic
Nearly eight years on from the signing of all the brand extension contracts, here is the primarily pop-star-voiced animated musical UglyDolls, an imbecilic eyesore that could lay claim to being one of the worst movies ever made if it was worth such hyperbole.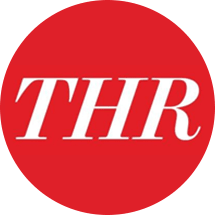 Keith Uhlich
The Hollywood Reporter
Doubling as both a colorful recycling bin for tropes and ideas from a variety of preexisting children animated features and a casting session for "The Voice"'s next batch of hosts, Kelly Asbury's plush-inspired film UglyDolls is underscored by a well-intentioned message of self-acceptance, even if the delivery vehicle is unremarkable.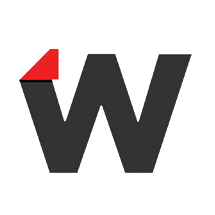 For a film about outlandishly kooky dolls, the film sure is flat, listless and narratively bland.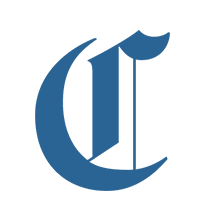 Katie Walsh
Chicago Tribune