Atom User Reviews for Tyler Perry's Boo 2! A Madea Halloween
POPULAR TAGS
#funny
#lol
#fun
#great
#rofl
#awesome
#fantastic
#mustseebro
#epic
#hilarious
#lovedit
#predictable
#loveit
#<3
#clever
#okay
#plottwist
#dumb
#amazing
#blockbuster
It was a good movie very funny
Very funny movie and the jump scares actually catch you. Madea fans will love.
bad acting and not that funny
Kept you on the edge of your seat
I loved it from the beginning to the end😭😭😭
It was one of the best funny movie ever. I loved it and laughed my heart out😂😂😂
It was great just like the first one and a must see again.
It was fun and super hilarious!!!!
No Christian message at all. Disappointed.
The first one was better. Madea had funny moments. The rest was bad casting
Hilarious!! Better than the first..
the funny part is on the trailer
not as funny as the first Boo
too much talking and not that funny
I love this movie my husband and I laughed so hard. It was GREAT. We love all Madea movies.
It was a amazing movie me and my family loved it we love Tyler Perry movies!!!
The comedy was good but sometimes the conversations lasted a little too long. Brock O'Hurn who plays "Horse" looks like Tom Payne who plays "Jesus" from The Walking Dead television series.
My kids and I really enjoyed this movie. Laughed from beginning to end!
It was ok I love Tyler Perry I wa s expecting to see a little not funny
Mr. Perry is an abundantly blessed mastermind!
It's exactly what you would expect. But I will say it seemed more low budget than usual
Great movie to watch to have a good laugh
Literally fell asleep and woke up in bloopers. The bloopers were the best part of the movie.
This was the worst movie I have ever seen! Don't waste your money. Poor acting, boring story.
Hilarious!! Extremely funny!!!
It could have been better.. Was not as funny as the first Madea Boo. He disnt bit much into it.. Waste of money, would have waited on the DVD..
Definitely not better than the first one. I was kind of excited to check it out especially after seeing the trailer but it didn't take long for me to realize that it's not as good as I thought it would be. I would have liked to see more things going on in the movie than all of the extra conversation. To me, the movie was slow at times which in turn causes you to lose interest at times. I know it could have been a lot better but it definitely won't stop me from going to see his movie because he's great at what he does and I'm a big fan.
Joe was great, Ms Haddy & Ms. Ele,. Loved Tiffany's friend.
It's my second time seeing it, and it gets better and better. A+
Not a good as the first but laughter is good at anytime
Funny movie sexual suggestions may not be suitable for younger kids. Worth watching.
i love it, i want to go see it again
Tyler perry movies are good but, it was as exceptional as I thought it might have been. It was funny but then again Medea does crack me up and her girls.
the storyline on co-parenting was on point
Movie could've been longer.
I laughed and laughed it was just hilarious! 😂😂😂😂
Uncle Joe too funny...😂😂😂
Funny Tyler did a very go job
abother great tyler perry productiin to add to my collection 😍and to do it in 5 days wtg T.P.
I enjoy this movie today with 54 quest in my party. looking forward to next group event.
I was laughing hard every single minute
It's good but not great. I wish production quality was better. There are certain parts you can see the camera shadow which is sad. This movie will make laugh a few times and there is some scenes that will scare you a little. That's good. But I felt production quality could use a step up, such as the audio quality(a bit low and non surrounding) and the camera equipment (you can see camera noise at night.
Don't walk into this movie and expect a new, witty comedy. This movie achieves some good laughs here and there, but it is mostly just a movie that you should have fun watching.
The first one was better but this one has some funny moments. Storyline not well developed. Just entertaining
The first one was definitely better
It was funnier than the first. Tyler Perry really stepped it up for the Sequel. I could not stop laughing. Everyone in the theater had a great time watching it.
This was better than the first one and I'd pay to see it again tomorrow. Really funny and diverse group.
Funny movie! started of slow.. but I laughed hard for most of the novie
Overall the movie was funny, but a typical Tyler Perry movie. The ending was unpredictable
Love this movie!! Will go see it again
Metacritic
Imagine an improv class where students sit in clusters, waiting for something funny to be said or to transpire, and you'll have an idea of how this haphazard mess plays out.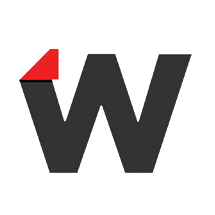 You're going to Madea's house to laugh, forget your troubles and perhaps get a good Christian message. To Perry's credit, he does a far better job of folding that message into the film than usual.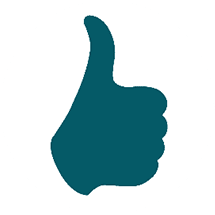 Odie Henderson
RogerEbert.com
In the end, the scariest thing about Boo 2! is the idea that A Madea Easter might be next.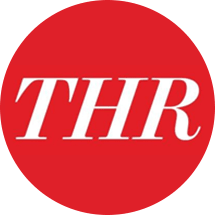 John DeFore
The Hollywood Reporter