Atom User Reviews for Tyler Perry's Acrimony
POPULAR TAGS
#crazy
#plottwist
#surprising
#wow
#great
#clever
#epic
#mustseebro
#nextlevel
#sad
#good
#intense
#mustsee
#justokay
#mindblowing
#life
#datenight
#original
#insightful
#greatcast
Taraji did a fantastic roll my girl
Amazing Movie, a conversation starter in many different perspectives! A must see!
Movie was terrible bad acting bad plot just straight up dumb I wasted two hours of my life Tyler Perry please do not rush anymore movies that should of been a YouTube movie!!!!!' not worthy try again Please!!!!
The movie was.... ok at best. It's a typical Tyler Perry movie, some scenes are horribly shot and the ending is horrific.
The actors were not polished, the plot was predictable. Taraji played her similiar character well. Overall movie could be a DVD money only not a going to a theater to see.
Could've been a little better but I like this movie .
Very Long and drawn out with a rushed ending!!!
The entire movie was slow to the point. Not sure what message Tyler Perry was conveying...mental health issues, a woman scorned??? This was a Lifetime movie, not one for the theater.
Alot of torn people should not see this movie
This movie was eye opening but very relatable to my life and ANY WOMEN'S LIFE to say...ALL LADIES MUST SEE THIS !!!!
Made a tipical black women
great movie I'd go see it again
Loved the movie. But the ending was rushed. Wish the timeline was better executed. Overall good though
The movie is intense I will own up to that! I was personally not a fan of it but out of my group others really liked it! It is amazing how quickly a movie of this caliber came together. I would never discourage anyone from seeing it because it is truly a work of art. However with all art forms it is up to the viewers interpretation, I'm simply not impressed.
Loved it Tyler Perry out did himself again
it was just ok. I wouldn't buy the home DVD at all.
Typical. Not great but not the worst
Ending could have been better
I need a alternate ending.
Shows how easily situations can go awry! Be responsible for your actions, lol.
Everyone that has ever been used by someone who they were in love with can understand her rage.
It started like his other movie, Diary of a Mad black woman. I was disappointed the first I guess 20 to thirty minutes, but then it took a turn to intrigue me. By the end I was in a "Oh WOW" with jaw dropped in disbelief he would have DoD the ending as he did. The ending somewhat made it worth seeing it.
Horrible Ending could of ended better because it wasn't satisfying
It was ok one of those movies where they portray the woman as crazy.
His movies are getting predictable now.
The whole time I was watching this movie I was thinking about what I could have done with the money I paid for the tickets. I wish I could get that two hours of my life back! Ugh! The only thing that was good was my girl Taraji. I don't even think Lifetime would run that mess...
I TRULY enjoyed Acrimony. And although I'm a juga Made a fan it was very nice to see something different from Tyler...GREAT JOB MR. PERRY🙌❤💯
Super realistic about its touch on mental illness
Not a comedy but this movie was funny to me. Tyler Perry sure does know how to entertain his audience. I'd recommend it and I'd watch it again.
this movie is an epic... Tyler Perry nailed this movie.... very unpredictable..... everyone should see this movie...
Movie was a trip!! Wonder if it gave my girl ideas. Lol
I didnt like how it ended but overall the movie was good
I honestly can say I really have no idea how I felt about this movie. It left me very unsettled. Must see to know what I mean.
I can understand her anger for the most. Taraji made believable tho. That woman has so much talent.
It was not what I expected but it was still good.
the only thing I did not like is at the end when the husband or ex-husband was Bloody but no blood was nowhere but on him and it didn't show blood anywhere that he touched or fail
through spiritual eye.AWSOME
It wasn't what my wife was expecting when she suggested that we see it, but I liked it.
movie was so real, tells what women put up with. I think women might be able to relate
This movie wasn't predictable but it wasn't good or thought out well. Not everyone can be a banger TP!
Great movie but the ending wasn't too good.
The movie led you to believe the man was just trying to use her for her money the ending results was as far as repayment changed his character. WOW
This movie have me all caught up in my feelings lol
Everyone should go see this movie
Metacritic
While Tyler Perry's Acrimony doesn't quite live up to its stylish trailer — that water-torture sound design promises a floodgate that will burst at any moment — it's the kind of "women's picture" that used to be Joan Crawford's bread and butter, the sort that allows its star to glamorously lose her grip in a succession of great outfits.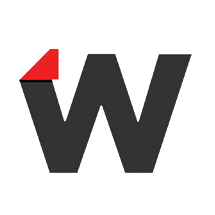 The film is so ridiculously overwrought that it makes the Madea films look subtle by comparison.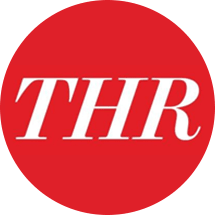 Frank Scheck
The Hollywood Reporter
Stylistically, Acrimony has moments of genius — slow camera movements that push in on Melinda, emphasizing Henson's performance and the building pressure — but it's also hilariously cheesy, and slightly chintzy, which adds to its schmaltzy charm.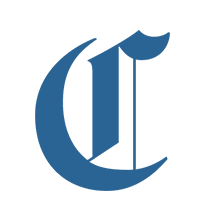 Katie Walsh
Chicago Tribune