Atom User Reviews for Tyler Perry's A Madea Family Funeral
POPULAR TAGS
#hilarious
#funny
#lol
#mustsee
#greatcast
#great
#seeingitagain
#familyfriendly
#leavekidsathome
#datenight
#justokay
#inspiring
#girlsnight
#notmyfave
#predictable
#epic
#mustseebro
#<3
#clever
#surprising
There is no bigger Tyler perry fan then me, so it pains me to say this movie was boring and predictable. Same story slightly different cast. Honestly I would wait for it to come out on dvd
laughter from beginning to end
Not at all what I usually expect from a Medea movie.
Tyler Perry's work is definitely changing and not in a good or wholesome way.
glad I got my ticket for $4
Don't watch in theater waste of money
some funny moments but short lived, too much talking about nonsense, and over the top reactions. Honestly most of the movie i became irritated, especially within the first 5 minutes. Disappointed that this is the last movie and this was the best we get.
Funniest Movie Ever ‼️‼️ You Have To See!
Disappointed with this movie, sometimes funny but the play was not great, the story was not well related and the actors no so great. Expected way more.
This was the funniest Madea of of ALL!!! I thoroughly enjoyed every moment. Not one joke fell to the ground!!!
Not movie worthy could have been seen on Netflix or the fire stick
Medea movies are funny but this one is wayyy too long & boring the movie drag most of the movie I low key what my money back.
The movie was really cheesy and all over the place to say the least. I was really disappointed. Madea had a few funny jokes here and there but overall not worth the money.
I love madea films I love Tyler Perry films this one was like he is tired and wore out on medea
For it to be the last show it could had been way better.
I'm very disappointed this movie was more like a play that he do on stage. Plus the characters beside Madea was terrible. I rather watch a old movie he made that would have been better to spend my money on. Instead of the father dying he should have killed the whole crew they did badly. I felt that was a low budget is why it was so damn bad.
One of his worst films. He gave up effort for his last movie 😒
The movie had its funny parts.
I literally fell asleep.... 😴😴😴
Not worth watching at a movie theater.
I've always been a fan of Tyler Perry's I've seen all his work but this one was awful it was not a family movie I thought that the humor was Vulgar and filled with sexual innuendos so no I wouldn't suggest this movie to anyone
Took my mom and sister, they both slept through the entire movie. personally some parts were funny but dont waste your $$$, it's not worth it.
I thought this movie was going to be funny. I should have waited for it hit netflix.
One of the worst movies I've ever seen
I laughed from start to finish
THE WHOLE THEATER WAS HOLLERIN
We didn't get to the movie and our tickets went to waste
some go laughs but look like a play on film
Another great Tyler Perry movie! Super hilorous
Entertaining and love the message of life she gives
I love this movie so muchhhhh😘🥰
Very funny movie. One of T.P.'s best.
as soon as it's on dvd I plan on buying it
it was funny from beginning to end. really liked it
loved every minute of it!!!!!
Just Hilarious!! Great movie!!!
I usually love the movies and all the plays buuutttt It was okay. Some parts were really funny but it was pretty much the same story but less funny. And the acting was horrible LOL but I mean I paid 4$ so.
Metacritic
Perry doesn't even try to successfully integrate the story's comedic and dramatic elements, merely toggling back and forth between them as if in need of mood stabilizers.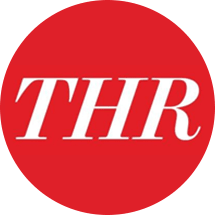 Frank Scheck
The Hollywood Reporter
If writer-director-star Tyler Perry makes good on his threat to make A Madea Family Funeral the final film featuring his larger-than-life comedic heroine, then Madea will going out with a whimper and not with a bang, even by Perry standards.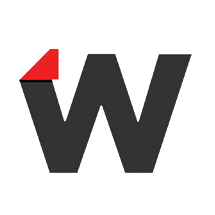 I cop to laughing out loud numerous times, and I was captivated by Vianne's big "what's good for the goose" style speech at the end. If "A Madea Family Funeral" is indeed the final "Hallelu-YUHRR" for Madea, it's not that shabby an exit.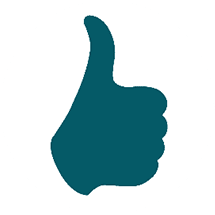 Odie Henderson
RogerEbert.com