Atom User Reviews for Transformers: Rise of the Beasts
POPULAR TAGS
#actionpacked
#great
#mustsee
#greatvisualfx
#epic
#blockbuster
#hilarious
#seeingitagain
#kidslovedit
#familyfriendly
#intense
#greatcast
#mustseebro
#surprising
#heartpounding
#allthefeels
#inspiring
#datenight
#fantasy
#predictable
Excellent movie . I love the beautiful scenarios in Peru 🙌
Sadly my least favorite of the now 7 transformers films. It lacks both the heart of Transformers 1 and Bumblebee, and also lacks the caliber of action we've seen in any of the Bay movies. Overall I found it sadly predictable, cliche, and even a little boring.
This is how you make a transformers movie, can't wait to see what they do next.🤓👏🏻
Couple twists I didn't expect! Great movie! Loved the nature involved
Horrible storyline & horrible animation on prime
Just as good as Bumblebee! The cast is amazing in this movie, the jokes are really funny and the plot is decent. If you're not a transformer fan, I think it's still worth the watch. If you like Bumblebee then it's a perfect watch for you.
Would definitely watch again.
Lol I stayed awake so thats good!
Why every movie setting is in New York lol
Action packed from beginning to end. Definitely a must watch.
One shall stand, one shall fall.
It's sad to see how far the Transformers franchise has fallen. At least Bumblebee had it's compelling moments, but this is just a slow, boring, non-sensical mess that can't even justify its human cast, let alone explain how they aren't dying every 5 minutes
With the cars it's more fast and furious than the original franchise of fast and furious lol
Insane cgi. Plain jokes and awkward emotional scenes.
was better than all marvel movies this year
Okay movie, one of the movies you go and watch once! LMAO at the ending
Decent movie. Wished it wasn't so corny
Very good, slow at start to develop characters but everything else blew me away
best movie ever! loved everything about it!
The Maximals were pretty cool but the rest of the movie was pretty subpar. Plus the random cameo in the end is pretty forced.
The greatest Transformers film since bumblebee
Super cheesy lines, bad acting, and too many holes in the plot. Found myself easily predicting what would happen next and just laughing at how bad and cringe it was.
Great movie, but the cgi and line delivery is inconsistent. Michael Bay cgi with this movie 4/5
It was pretty good. I hope they follow up on the end credit scene.
It was alright. Not my favorite. I felt like a lot more could have been done with the story.
Awesome movie!! Action packed and hilarious!! Must watch!!! You'll Enjoy it!!!!
Awesome Movie, seeing it again
Loved the characters and the action. Funny comments.
ANOTHER GOOD TRANSFORMERS MOVIE???
Always been a fan of Transformers movie, and never fails on with the actions and humor with a great storyline. Can't wait until the next one but until then, I am going back to watch it again.
Nothing new for a Transformers but this one isn't as obnoxious as the Bayformers. The structure is pretty much the same. Opens with some Transformers history that sets up the macgufflin and ends with a beam in the sky.The 1st half has a lot of great sequences and the humans will not annoy you. Kids will enjoy this one.
Transformers ROTB brings action pack robot beat 'em up scenes. The plot is well told until the final act of the movie, it felt a bit rushed in my opinion but I'm not saying I hate it though. Soundtrack was fire nice 90s throwback very nostalgic. One last thing if you're gonna name the title Rise Of The Beast you gotta give the beast more scene time just saying.
Dialogue could've been better for me
felt the like I was watching the old original transformers!!!! It was really good!!!!
transformers keep getting better and better
Movie was so good. I enjoyed it so much. And the twist oh my god.
Definitely what feels like a fresh start for the potential transformers universe! Liked the character arcs and the way Optimus changes through the film. Hopefully will see some more of Noah later down the line and a potential crossover!
Great movie! Cast was amazing and the visuals brought me back to Beast Wars!
Metacritic
In the face of creative genocide (if that's not too harsh a term for it), we should neither be making nor seeing movies like Transformers: Rise of the Beasts.
David Jenkins
Little White Lies
Every shot is sluiced in flat grey light – the action scenes look like gravel in a food processor – while the dialogue is all botched quips and clichés ("Did somebody order backup?" one Transformer smarms while cocking a rocket launcher), and the human characters timidly written nobodies.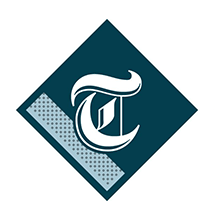 Robbie Collin
The Telegraph
It's an easier-to-follow variation on the template than most of its predecessors, but still one dependent on long-winded exposition dumps. And the character-based material here lacks Bumblebee's sweetness, coming off as cloyingly manipulative instead.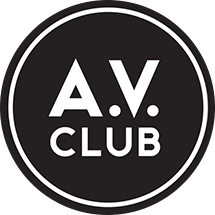 Brett Buckalew
The A.V. Club